What happens in therapy? – PART 2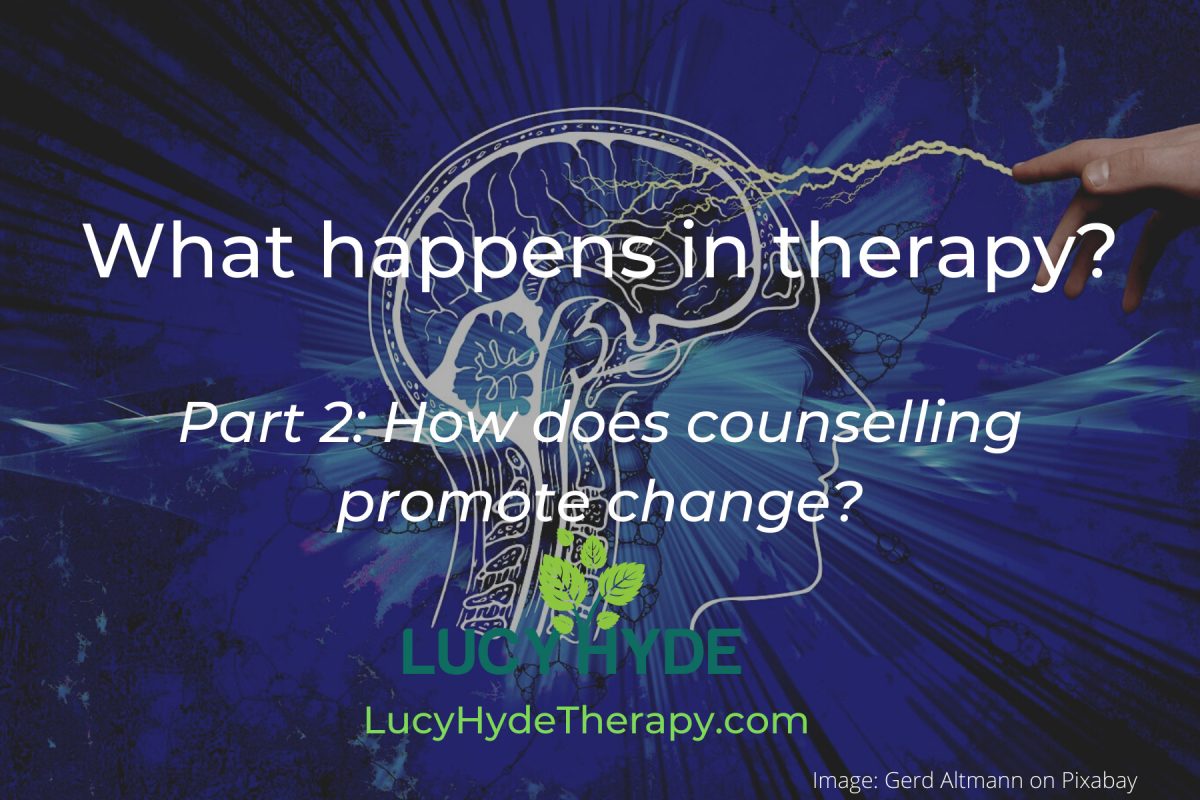 How does counselling promote change?
Earlier in the year I published 'How does therapy work? – Part 1', which talked about the practicalities of what to expect when you start counselling for the first time.
But that question – 'How does therapy work?' – can be answered in another way.
What is it that makes talking therapy an effective resource for helping you feel better?
What processes are at work there?
"Can I fix this problem in me?"
Many clients come to counselling, believing that if they could just understand WHY they feel so depressed, or anxious, or stressed, or angry, they would be able to do something about it. It seems like a no-brainer, right? It seems such a logical process: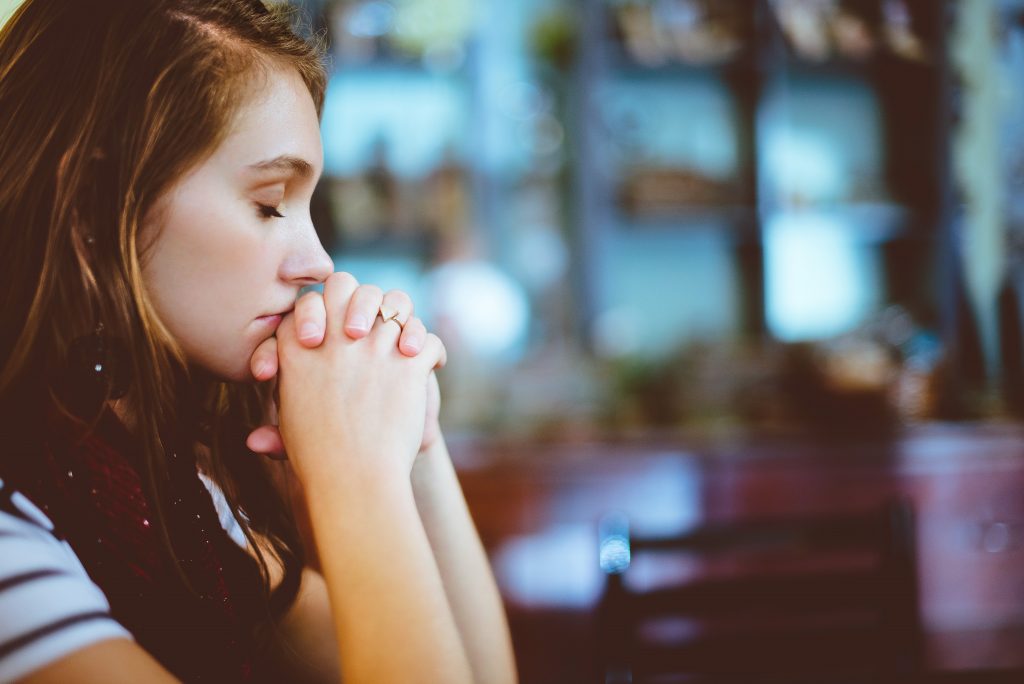 Something's broken
It needs fixing
If I figure out what it is I can fix it
Then it won't be broken anymore
We can expend a lot of energy in the trying-to-fix, and often exhaust ourselves with thinking round and round a problem before we even get to point of finding a counsellor, eventually deciding we need an expert who'll be better at fixing or figuring-out, to help us with the WHY.
But that's NOT how therapy helps.
More understanding about 'root causes' CAN be helpful – but only if it encourages you to take a more compassionate attitude to yourself. In terms of 'fixing the problem'……….
It might be that the reason for the depression, anxiety or stress is something that happened to you – and you can't go back and change that
It might be that we'll never know exactly why you have symptoms of anxiety or feel so angry – because you can't remember everything that's ever happened to you in life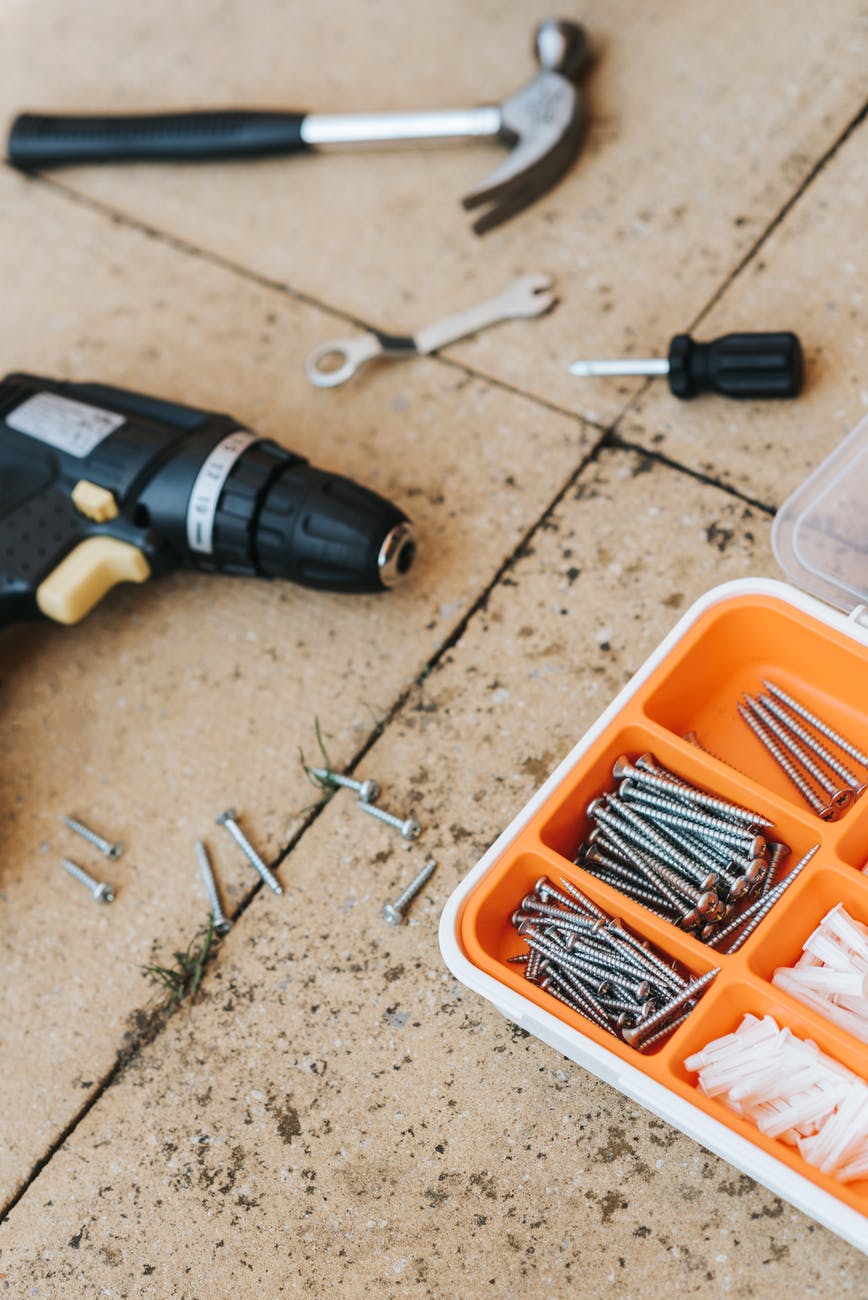 If therapy isn't about fixing problems – what IS it?
The way I see it – it's all about the relationship.
The relationship you have with others.
The relationship you have with yourself.
The truth appears to be that many human struggles, from phobias to obesity, are consequences of evolution and not deficiencies of character. Identifying problems that we hold in common and developing methods to circumvent or correct them is a solid foundation upon which to build a therapeutic alliance.

Cozolino, 2002
What is the therapeutic relationship?
Asay and Lambert (1999) researched the factors that influenced the effectiveness of therapy. They found that the biggest contributor towards how well someone responded to therapy is 'client variables and extratherapeutic events' – i.e. what other shit is going on in your life, what supports you have around you, and how motivated you are to do the necessary work in order to make changes in your life.
The second biggest contribution – 30% – is the therapeutic relationship: the relationship that the client and the therapist form as they work together. This is why it's important to find someone you feel comfortable – or comfortable enough – to talk to. You need to be able to trust your therapist. You need to feel safe in order to be able to explore those feelings.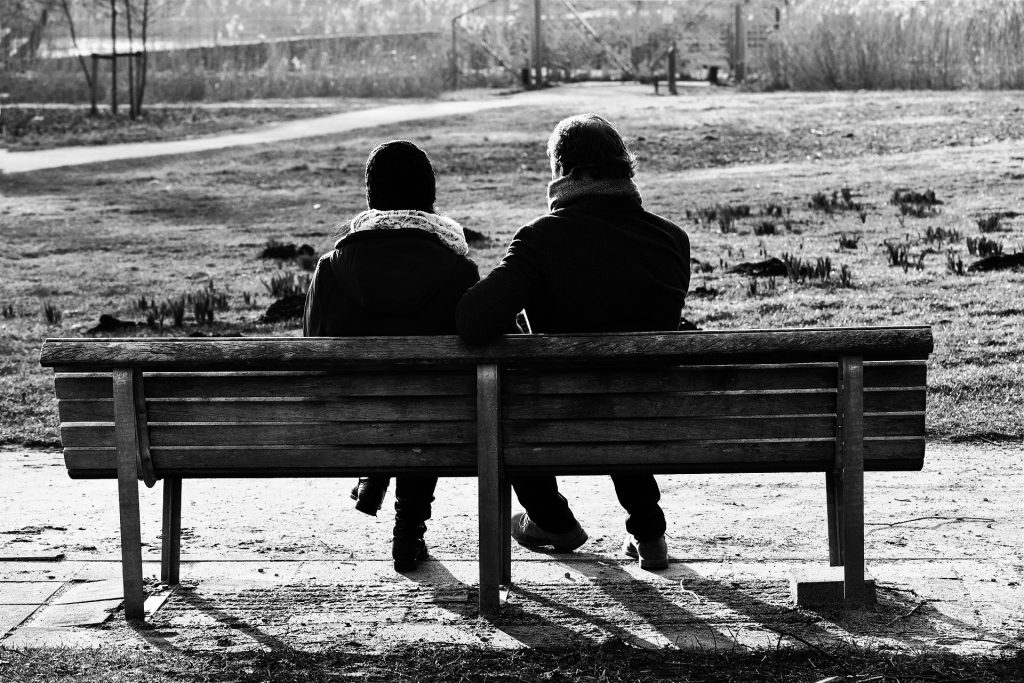 I think of therapeutic work as being about GROWTH (I want more of myself) and RECOVERY (I want to feel less wounded by what happened to me).
Both growth and recovery need to be nourished in an environment that feels safe enough, as the client will at times be feeling very vulnerable and exposed as they reveal their innermost hopes and hurts. The therapist won't laugh at, or criticise, these tender, vulnerable parts – and for some clients, that experience of compassionate, loving attention may never have occurred before. Seen in this light, the therapeutic relationship really is healing.
Making changes
Another important aspect is CHANGE – which is presumably what you, as a client, are looking for. If you're content with things staying just as they are, you're probably not going to look for a counsellor. So, there's something you want to change, whether it's changing an aspect of your life situation, or changing the way in which you feel about something or somebody (including yourself). Both involve you needing to do something different in terms of your behaviour – from changing the way that you talk to yourself, to taking steps to change how you live your life.
Lots of research has demonstrated that changes take place within the brain during the therapy process. Although the most significant change and learning takes place during the first seven years of life, the brain continues to change and adapt throughout our lives, as we do new and different things. This is what's meant by neuroplasticity.
When we encounter new situations or experiences (for example, the experience of believing that another person – the therapist – really wholeheartedly accepts us just as we are), we develop new neural networks. These networks get stronger each time we repeat the same experience – it's a bit like walking over the same route repeatedly. A path gets clearer as we use it more, and the old path, as it gets less used, gets overgrown.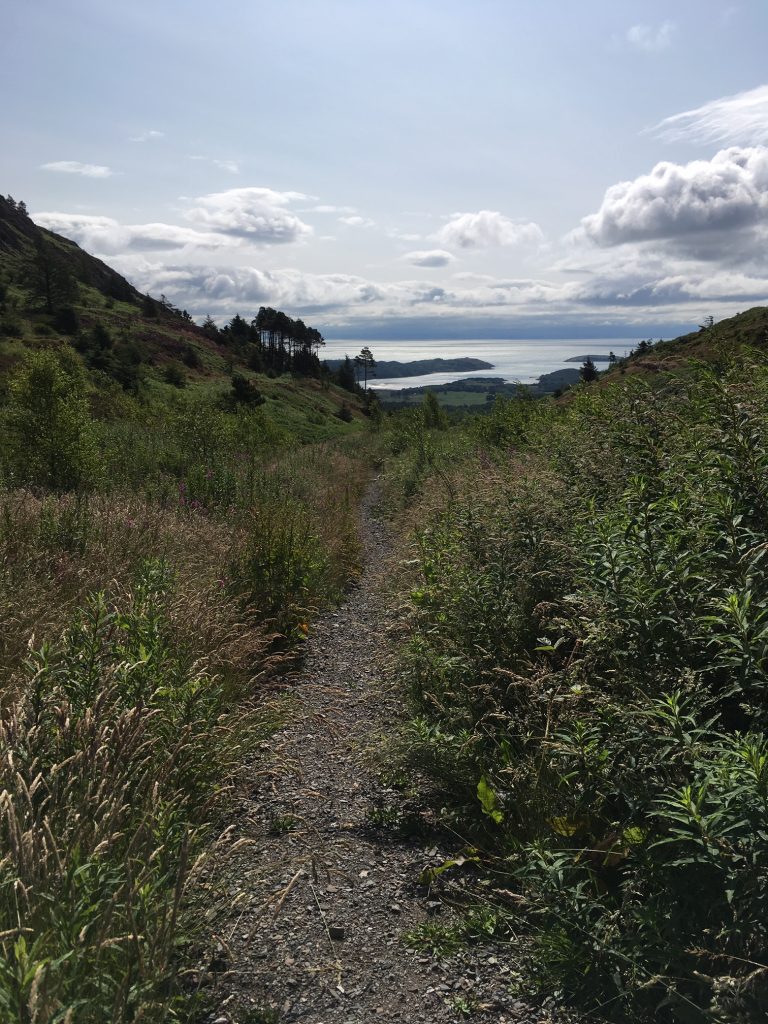 The most recent research has demonstrated that brains have evolved socially – i.e. that the brains have evolved to connect with other brains, which explains why we can be influenced by the feelings of others. When people feel something we feel it too, by the brain creating an internal model of the other. So the therapist can influence the brain of the client by modelling and attunement; I'll say more about this later.
There's a great clip by Louis Cozolino talking about this here:
Within the relationship between therapist and client, a number of different experiences may take place, that support you, as the client, in making changes. These include:
having a neutral space with someone who has no connection to your life situation
hearing yourself say things out loud for the first time (and having them offered back to you)
being in a relationship with someone who accepts the whole of you just as you are
making sense of your thoughts, feelings and behaviours and where they may have come from
learning and practising ways to change your relationship with yourself
finding resources to improve your wellbeing
bringing your attention to how you and the counsellor relate to each other (helping you choose a different way of responding in relationships with others)
being able to experience strong emotions and still be OK
subconscious-level experiences, such as getting your emotional needs met
Let's look at each of these in more detail.
Opening up to someone neutral
"This is the first place I've had where it felt OK to say how I really feel." That's what Mandy*, who'd got in touch because of overwhelming social anxiety, said to me at the end of her first session. And many, many clients say a similar thing when I ask them how it's been – that first occasion of speaking to someone, where you don't worry about the impact of what you say on them, is so DIFFERENT.
Sometimes, you might not even realise how much you self-check or monitor when you're talking to family and friends (no matter how much you trust them). You worry that if you really tell them how much it hurts, or how lost you feel, they'll be frightened, or worry about you, or feel that they have to do something to make it better. The relationship between counsellor-me and client-you is different from ALL of those, and that means that you actually get to air those thoughts and feelings that generally just keep buzzing around inside your head, and……..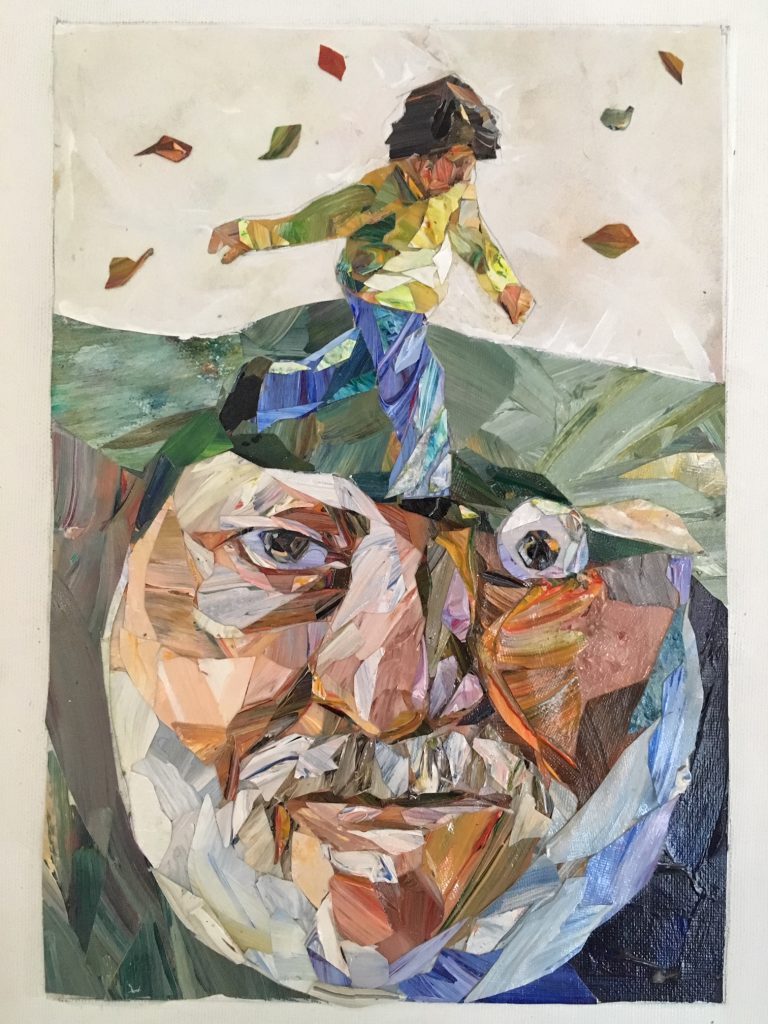 Saying things out loud for the first time – and hearing them
The experience of hearing your words reflected back when you share your thoughts and feelings can be very powerful. Speaking out lets that part of you that feels stressed, or angry, or ashamed, know that it's OK to share that; and to have that received with empathy and understanding reinforces that sense.
Even if it's not the first time you've spoken to someone about what's going on for you, often people's responses are something along the lines of 'oh, yes, that happens to me too, isn't it awful' or focused on figuring out how to fix your problem, both of which don't really make space for your feelings. When I offer your words back to you, you know that you really have my full attention, and that it's important to me that I really hear and understand just how it is for you.
Being accepted just as you are
You've probably come to therapy because you want to change something about your life or about yourself; you might think there's something 'wrong' with you. But although I'll talk about what you want to be different in your life, my starting point is that you are an OK human being just as you are, right now.
That doesn't mean that I won't be able to see that some behaviours or thoughts you have may be unhelpful, or hindering you, but I believe your core, your fundamental being, is right.
Making sense of thoughts, feelings and behaviours
Probably, as we talk, we'll discover that those behaviours and thoughts and feelings mentioned above, are actually a pretty logical and normal response to your experiences in your family, in your life, and in a society, culture and world, that is frequently dysfunctional and restrictive of natural human growth. You might be reading this and thinking "but nothing bad happened in my childhood", because a frequent narrative is that unless you've experienced 'capital-T-trauma' you should be a fully-functioning confident adult.
However, there are many aspects of 21st century life that discourage us from following natural healthy tendencies. These include:
excessive exposure to other people's lives via social media, encouraging us to make unhealthy comparisons;
product marketing that is designed to play on our insecurities, promoting a sense of not being 'enough';
political and social attitudes that put increased emphasis on the individual rather than recognising collective, community responsibilities for each other; and
disconnect between a philosophy that economic growth is appropriate or desirable, versus the real existential threat to life – via the climate crisis and unequal access to resources – that such a philosophy promotes.
Emotional distress is a natural response to living in today's world, no matter what your individual history is.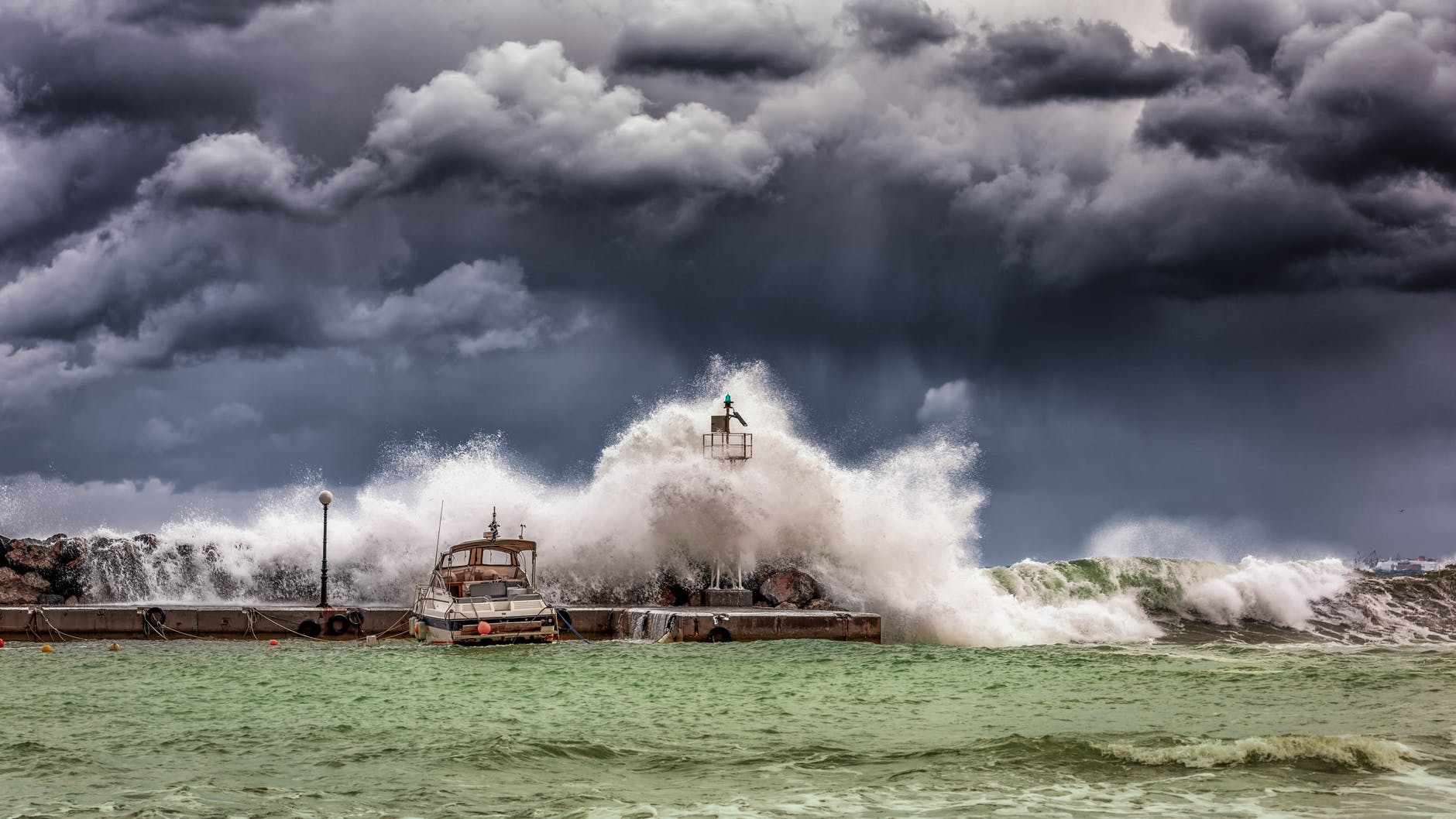 Getting a better understanding of the links between how you feel and the context of your life, while it doesn't 'fix the problem' in itself, can help you be more accepting of your emotional experience. It can also help you recognise those areas that are outwith your control, and those areas that you can do something about, so that you can choose where to focus your energy to make changes.
Developing a better relationship with yourself
The experience of me accepting you just as you are, right now, combined with greater understanding of why you have the emotional experiences that you do, are really powerful in supporting you to shift from a self-critical to a self-accepting attitude.
In addition, I'll often point out the language that you use in talking about your thoughts, feelings or behaviours. Language can reveal a punitive attitude to yourself that you may not have realised you had; a common example is using the word 'should' – "I should be doing such-and-such" which implies that you are failing if you're not doing this.
Noticing this, and making small changes subtly shifts your attitude towards yourself – in this example, replacing 'should' with 'could' is softer, more permission-giving, less judgmental. The language that we use in relationships is powerful, and that applies in your relationship with yourself too.
I'm interested in ALL the thoughts and feelings that you have, even – in fact, especially – ones that seem contradictory, inappropriate or unattractive, and I'll encourage these different aspects of you to get an equal say, possibly in contrast with your previous tendency to squash them down or ignore them. As I do this, I'll support you to make space for these parts yourself – which usually leads to you realising that they're not as scary or unpleasant as you thought they were, and you'll discover that you can develop a compassionate attitude towards them.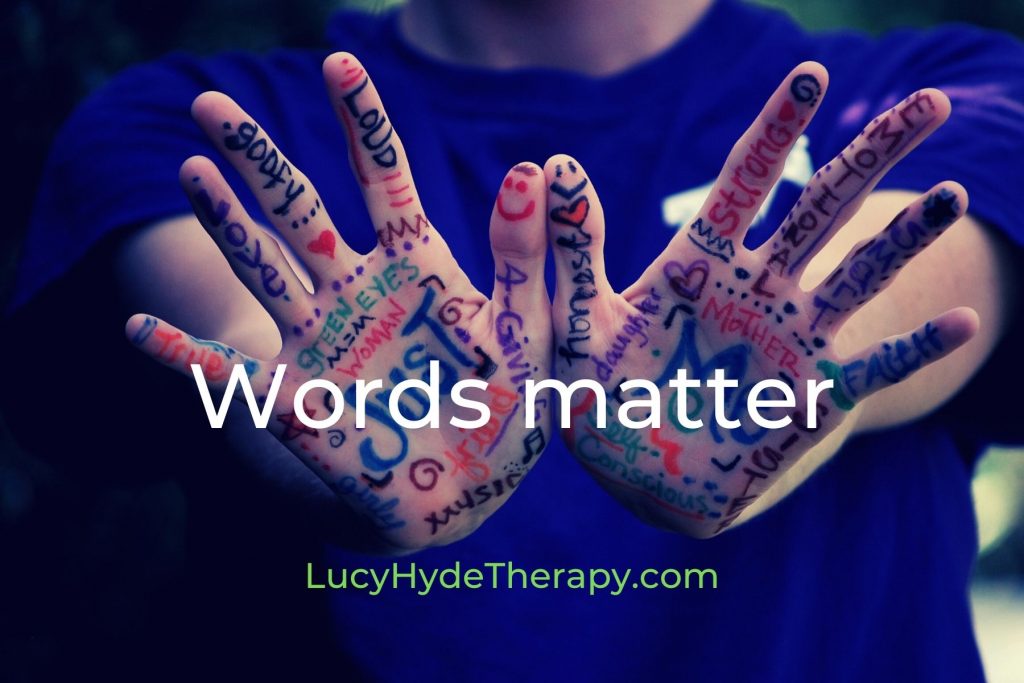 Finding resources to help your wellbeing
There are two aspects to this, as one place you'll find resources is within yourself. There's a good chance that, when you're finding things difficult, there are tools that you already know help you. In fact, one of the solutions to helping you feel better, can be to do more of what you're already doing, or to remind yourself of things that have helped in the past that you've stopped.
You might say to me "but I've been doing my yoga / getting out for walks / going to bed early so I should feel OK" – yet sometimes our need for what resources us is greater than at others, and recognising that can be helpful.
The other aspect is looking for new resources. I'll encourage you to come up with your own ideas, sometimes by us exploring together what already helps or hinders you in feeling well, and developing further ideas from this. I might also make suggestions based on my experience of what other people have found helpful.
I'll ask you to focus on the smallest possible next step you can take, because building things up gradually is more manageable. The experience of successfully making a small change is more motivational and encouraging of hope, than trying and failing to make a big one!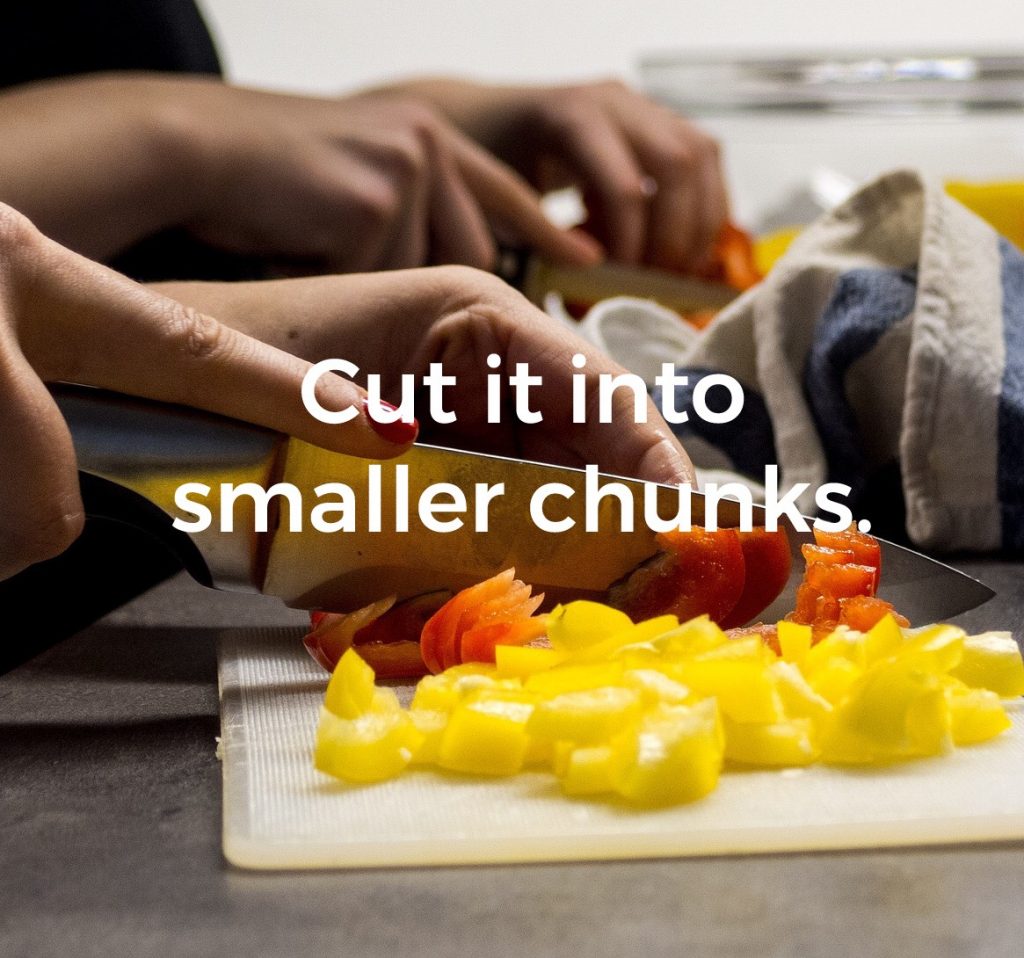 Understanding your patterns of relating
You and I can learn a lot about the way you are in relationships, by noticing what happens in our relationship – we've got really valuable information playing out in real time in sessions. For example, when I first started working with Mahmood* he would sometimes take a long time to answer questions that I put to him, and I could see that he was thinking hard before he replied. After a few sessions, we reviewed the work together and I discovered that at these times he was working hard to try and guess the 'right answer' to my question – his focus was on giving me what he imagined I wanted. This was relevant for his process in relationships generally, where he found it difficult to pay attention to his own needs as he was so concentrated on keeping the other person happy.
Discovering this meant that when I saw this happening, I could bring his attention to it and we could notice what his internal experience was in those moments, paying attention to the part of him that felt it had to keep the other person happy, and checking out what it needed. Mahmood was also able to experiment with not giving me the right answer, or with telling me when my questions didn't make sense or feel relevant, noticing what feelings this triggered and how he could learn to tolerate them. The therapy session can be a safe enough space to try a different response, before taking that different behaviour into the outside world.
Developing resilience and recovery
Often clients say to me at the start of our work together that they want to get rid of a feeling – of anxiety, or anger, for example. I'm clear that I won't help someone to 'get rid' of any aspect of themselves – it doesn't fit with my philosophy of the whole of that person being OK. As mentioned earlier, feelings are a response to a situation, a response that has been a natural, logical step for some aspect of that person at some time in the past, even if with their grown adult perspective it may not seem helpful now.
Your way of dealing with an uncomfortable or overwhelming feeling might have been to try and 'not feel' it, to suppress it, ignore it, or distract yourself from it in some way – through over-eating, perhaps, or through getting very very busy doing things. In therapy we do something different – I welcome the feeling, and hold a safe space for you to gently turn towards it.
I'm there to pace you, to encourage you to pause when it feels like it's too much, to help you get some distance between you and the feeling so that you're able to experience it as part of you rather than feeling consumed by it. Almost always, you'll find that you're more able to tolerate these strong feelings than you realised.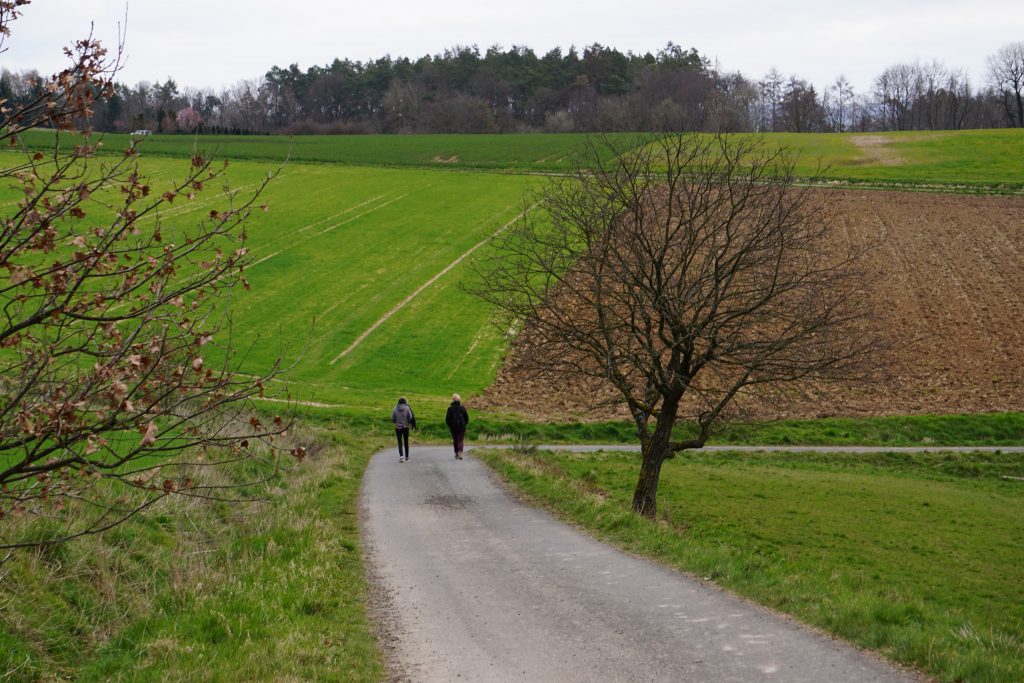 And crucially, by giving the parts of you, that are anxious or angry or stressed, some time and attention, they will usually settle down and be less demanding. I use the analogy of a small child screaming with distress – you could shut her in a cupboard, but she's going to carry on crying, whereas if you sit her on your knee and ask what's going on she'll begin to calm down.
Getting your emotional needs met
Sometimes the most profound and important work that happens in our relationship together is the hardest to see and articulate, that we may not talk about explicitly in sessions. This takes the form of interpersonal (between you and I) and intrapsychic (within your mind) growth and development.
As we work together, I influence your brain through modelling, where I demonstrate a way of being that may be different from other significant caregivers in your life. Modelling is much more powerful than verbal instruction – 'Do as I do' is hugely more influential than 'Do as I say'!
I'll also be influencing your brain through attunement, which is where I allow myself to resonate with your emotional experience, genuinely listening and caring about what is going on in your inner world. Attunement is fundamental for children to develop their ability to securely attach to others, but sometimes we don't get enough of this when we're little. The therapy relationship is 'reparative' – repairing the deficit. As we work together we create the optimum conditions for your inner growth and development, supporting you to be more able to meet your emotional needs – both in your responses to yourself, and in your ability to voice your needs to other people.
This is one of the seemingly 'magical' effects of therapy, that you can start to feel better, to learn to like yourself, by the experience of being in a relationship with someone that is reparative and healing of your previous wounds.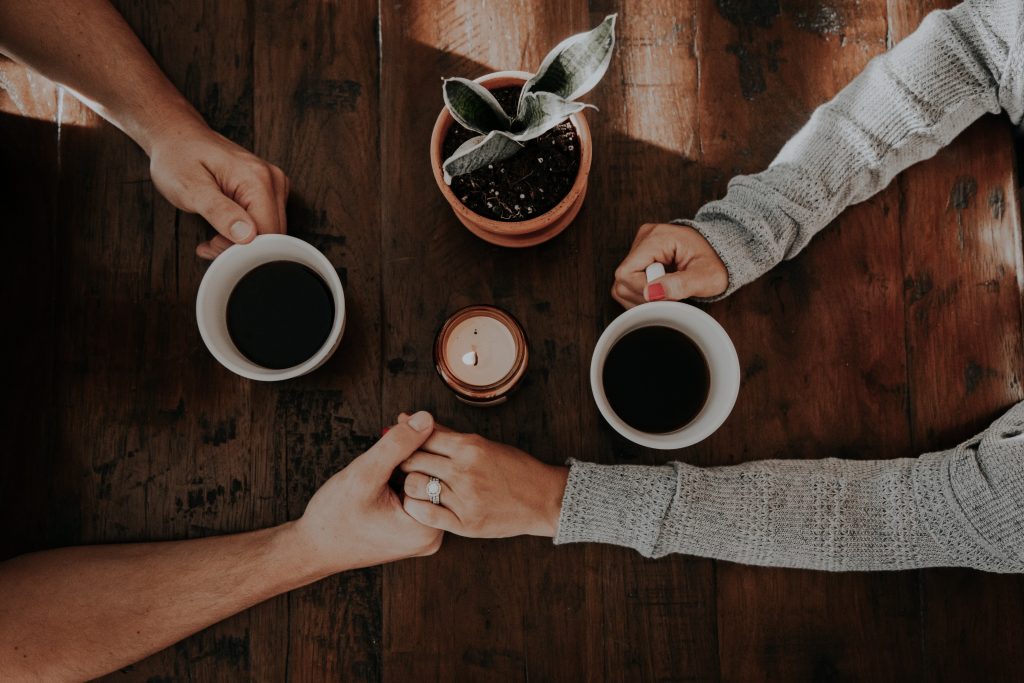 All of the above experiences happen over and over again during the counselling relationship. There may be some moments where it feels like a lightbulb goes off in your head, and something big changes, but more often, in my experience, the process of therapy is one of re-learning or adjusting your way of being.
It's not a straightforward linear process where you steadily feel more and more like the person you want to be. Shit will still happen and you'll sometimes be triggered by it and react exactly like you did before you started counselling. The difference is you'll be more familiar with, and understanding of, those reactions and can use your new learning to recover more quickly from those experiences.
Effective psychotherapy or counselling is a transformation that therapist and client facilitate together by allowing ourselves to really connect to each other in relationship. It's mutual work – not something 'done' to the client by the therapist, but something that is built together. Like any work, it can sometimes be hard, or a trudge, but it's sometimes fun and enjoyable! Importantly, to be able to work together to create something, client and therapist need to be able to establish a good-enough, safe, trusting relationship where both can be vulnerable to being impacted by the other.
Psychotherapy is not a modern intervention, but a relationship-based learning environment grounded in the history of our social brains.

Cozolino, 2016
If reading this has been helpful, you might also want to check out 'What happens in therapy – Part 1' where I talk about the practicalities of what's involved from that very initial contact.
And if you think I'm someone who you'd like to try and build that therapeutic, growthful relationship with, please get in touch.
* not clients' real names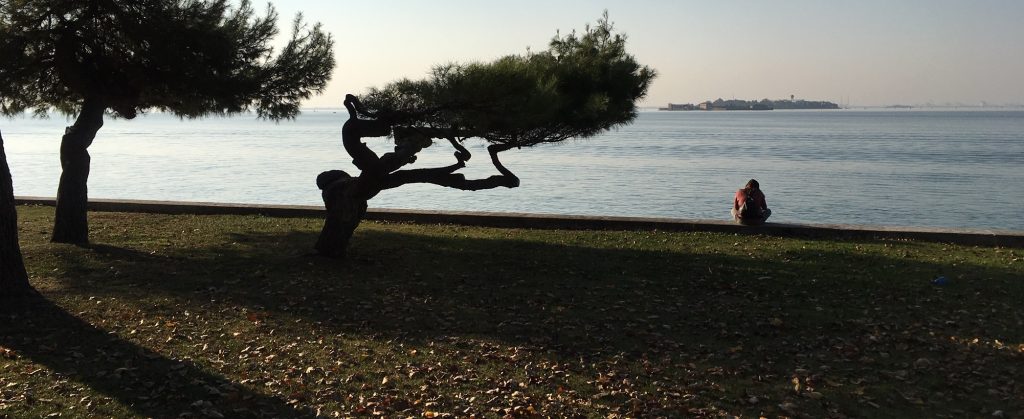 References and further information
The empirical case for the common factors in therapy by Asay & Lambert
The Neuroscience of Psychotherapy by Louis Cozolino
Why Therapy Works by Louis Cozolino
There are various interesting articles and short videos by Dr Cozolino at drloucozolino
Strengthening neural connections through meditation