Welcome to Lucy Hyde Therapy
Welcome. If you've found my website, it's probably because you feel you might need some help in addressing difficulties or challenges in your life.
Perhaps you're struggling with grief for someone – or something – you've lost, and you're feeling impatient with yourself that you're finding it difficult to move on. You may be going through some big changes in your life – or changes that you think are small, but feel big. Or you're dealing with thoughts or feelings that you just don't feel able to share with people close to you.
Maybe you need help to manage anxiety, stress or depression. Or you're experiencing impostor syndrome, low self-esteem, overthinking – or feel that you're just not coping. You might be a people-pleaser who feels guilty when you even think about prioritising your own wants and needs.
Maybe you don't even know what's wrong – but you know you're unhappy, or unsettled, at the moment and want to do something about it.

I'm a counsellor working in person or outside in East Lothian (near Edinburgh), and online wherever you are. If you're ready to take the first steps toward learning to like yourself a bit more, I can help you:
find ways of listening to your inner child;
increase your resilience by paying attention to your emotional, mental and physical needs;
improve the relationships you have with others AND YOU.

If you don't find the answers you're looking for here, please contact me. Please note that I don't operate an emergency service – if you are in acute distress right now, please contact: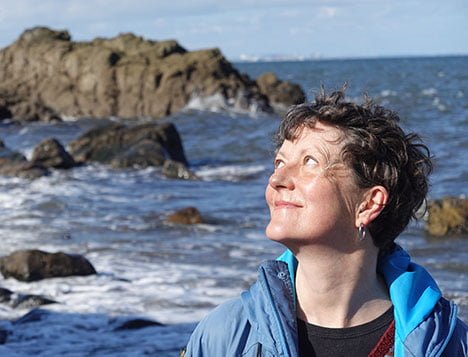 Book a session
I have sessions available from next week, so please get in touch to find out more.
Newsletter
Get hints and tips to help with your self care, and be the first to know when I've got a new blog out. I won't spam you – newsletters come out once a month or less, and you can unsubscribe at any time.
---
Counselling really can change your life – here's how it changed mine
---
Talking can really help. It seems like magic – but there is scientific evidence for it.