What I learned about myself from wild camping (and how I wasn't anxious)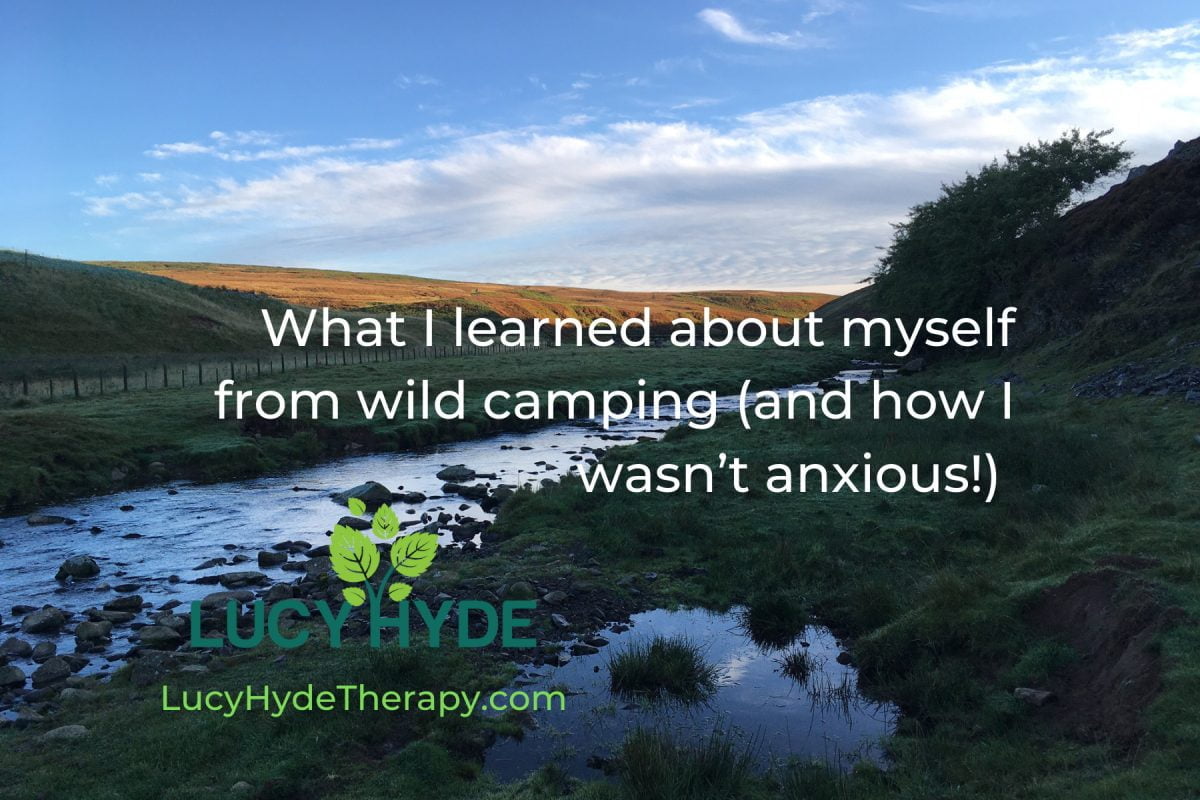 At the end of September I took a solo trip walking and wild camping. In this blog I share my reflections on what it taught me, and the value of doing something new to learn about yourself.
Lone camping was a first for me. I've done plenty of walking alone, and I've camped with my partner occasionally, but I decided to do this 2-night trip, because the notion came to me one sleepless night, and I wanted to see if I could.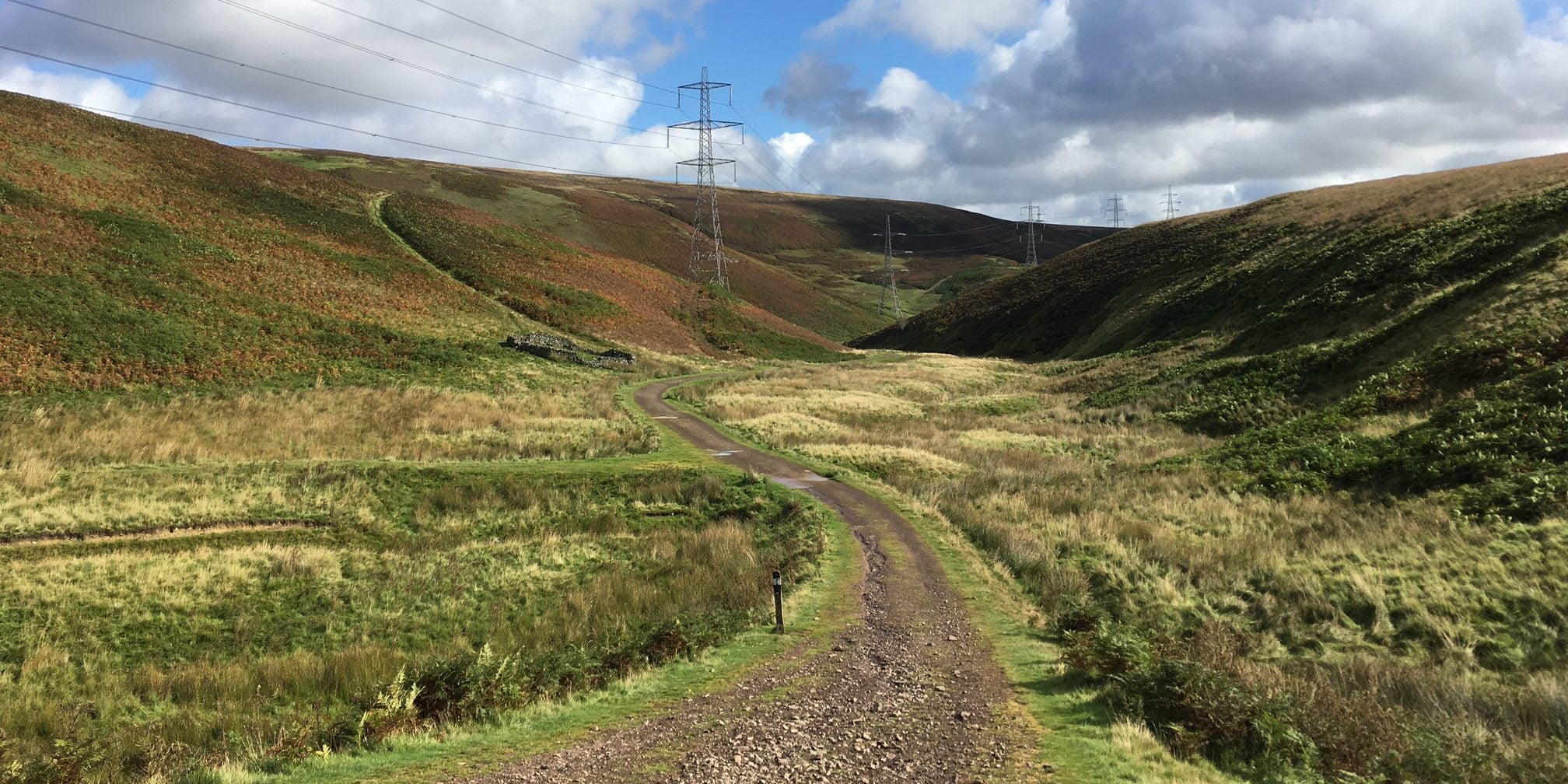 I was excited about the prospect of being in my own company for 48 hours. This feels like quite a new thing for me; traditionally I've sought out the company of others and am quite gregarious. But I've come to understand recently that partly, that's because I didn't like being left alone with my own thoughts, that being around other people was a way of keeping busy. AND (thanks to the lockdown experience) I realised that actually time alone is needed recovery time, as my people-pleaser aspect tends to be on alert when I'm around other people – I'm always trying a little bit harder.
Don't get me wrong – I still enjoy spending time in company. But the idea of not having to think of anyone else – and in fact, being unreachable through circumstance (i.e. no phone signal) rather than avoidance – had an appeal. No one was going to expect anything of me for the whole of that time. I was going into country I'd not walked before. It was going to just be me, and my food for 3 days, and my 'home' for 2 nights, and the hills, and the birds. Writing this now, the idea of it seems exciting all over again!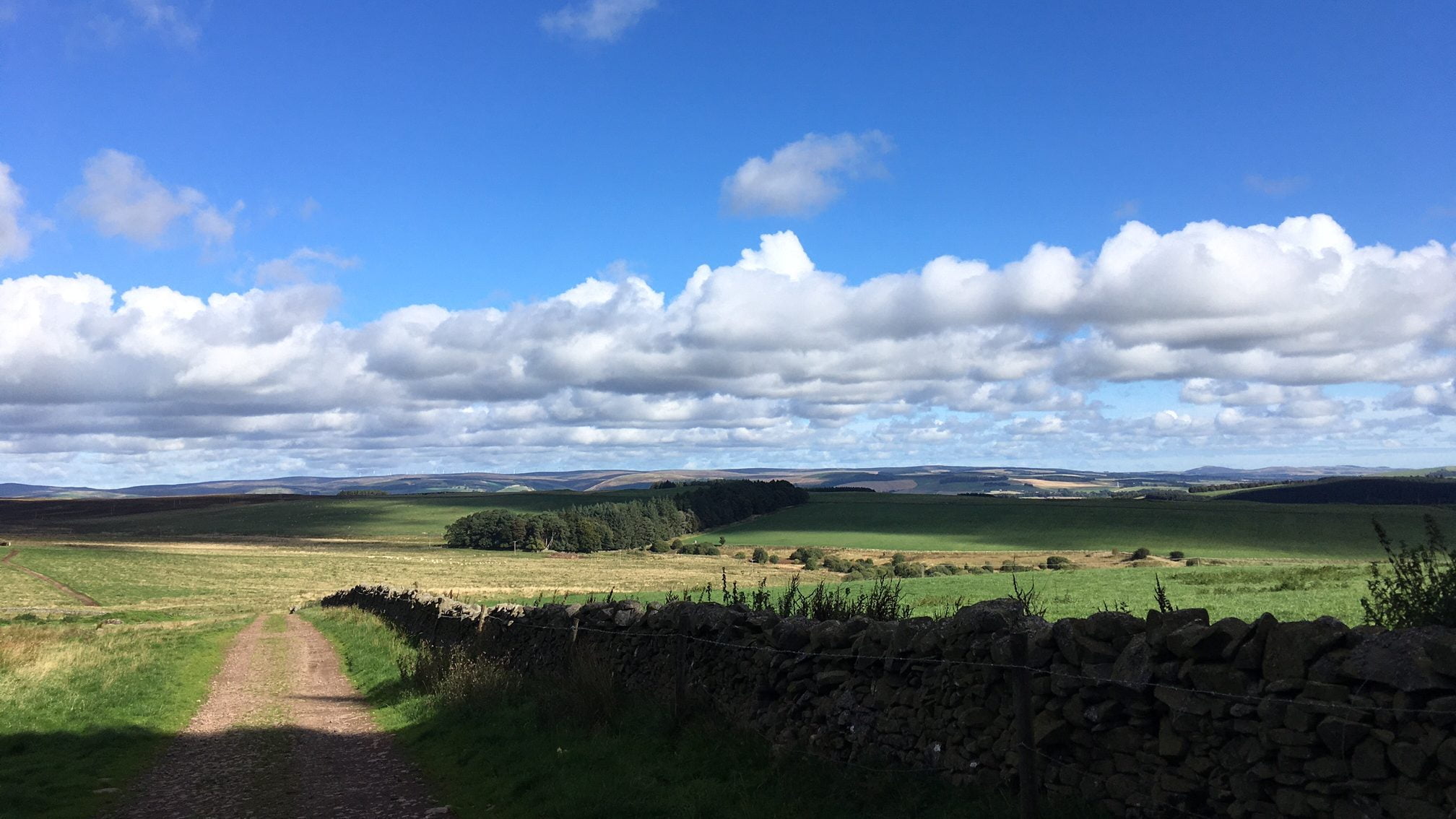 And the reality?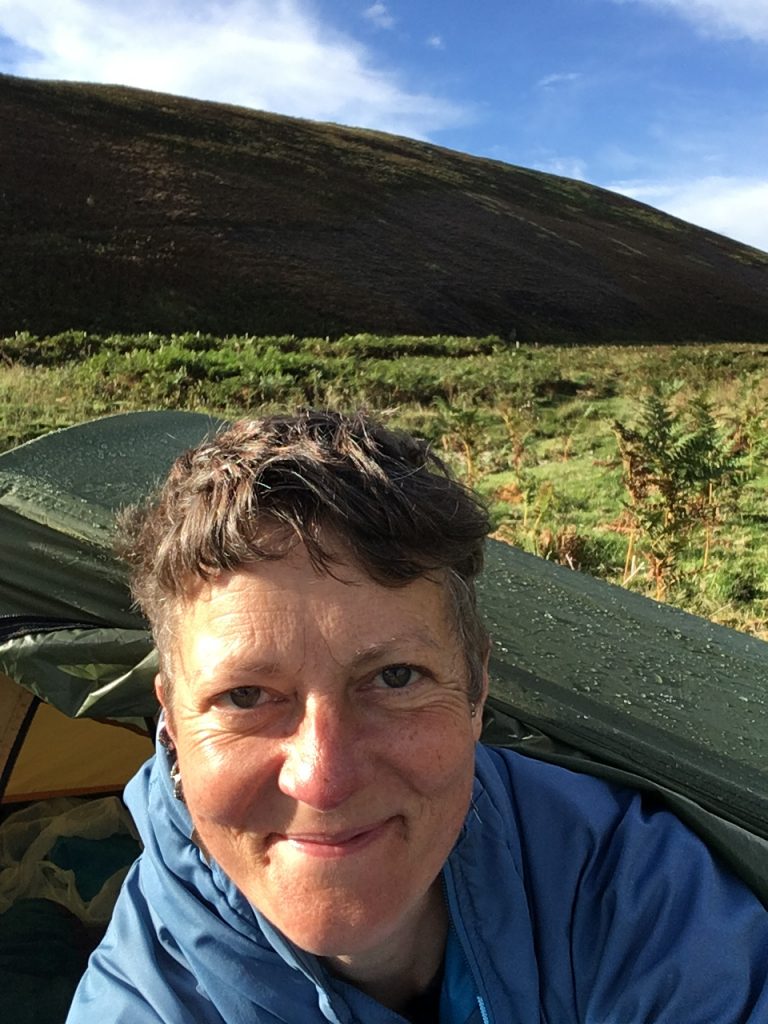 Yeah, there were some moments when I was really happy to be in the middle of nowhere with the ravens, where I was excited to think "I'm doing it!" These mostly coincided with sunny bright weather and feeling confident having successfully put the tent up (or having successfully stowed it away).
There was some swearing– when I snapped a tent pole, and at the steady increase of the rain just as I arrived at camp.
There were NO moments when I thought "I wish I wasn't here" or even "I wish I had someone else here". (Though there might have been, had I snapped the tent pole when I was putting it up in the rain, rather than when I was taking it down on my last morning.)
And there was, more than anything else, a lot of just-keeping-going and not particularly noticing how I felt at all. It surprised me how much 'in-between', neutral time there was, given that I had imagined that, with all that time alone, I'd be likely to get lost in my thoughts, or to get busy worrying. Yet I found myself taken up with being, with getting through it.
For example, a day's walk on fairly good paths and gently hilly terrain felt more of a feat of endurance with a heavy pack than I'd bargained for. I found myself going more slowly, taking smaller steps. I was careful to eat regularly, yet often didn't feel particularly hungry – instead I was focused on making sure I had the necessary fuel to make sure I was capable of putting my tent up at the end of the day.
At some level, even though I wasn't scared at the remoteness, I suppose I was aware of the reality of having to depend on me, of being careful of husbanding my strength, of not risking injury by sudden movements.
And this process, I guess, kept me very focused in the now, and that's probably why there were very few points when I felt anxious. My anxiety is often linked to worrying about what I need to do, or anticipating problems (that may or may not arrive), or imagining or assuming what others think about me. Somehow, here, there was less space for worrying about the future: too much attention on 'now' (my shoulders hurt, how can I adjust my pack?) to leave room for anticipating problems; and no one around, or expecting anything of me, for me to worry about.
So what DID I learn from the experience?
A few things……..
Sometimes comparing your situation with others' CAN actually be helpful.
This is not at all a maxim I normally believe in. Many times I've had a conversation with a client where we're trying to undo their tendency to punish themselves because they think other people have it worse than them so they're not allowed to find things tough. Yet in this situation I was doing something similar.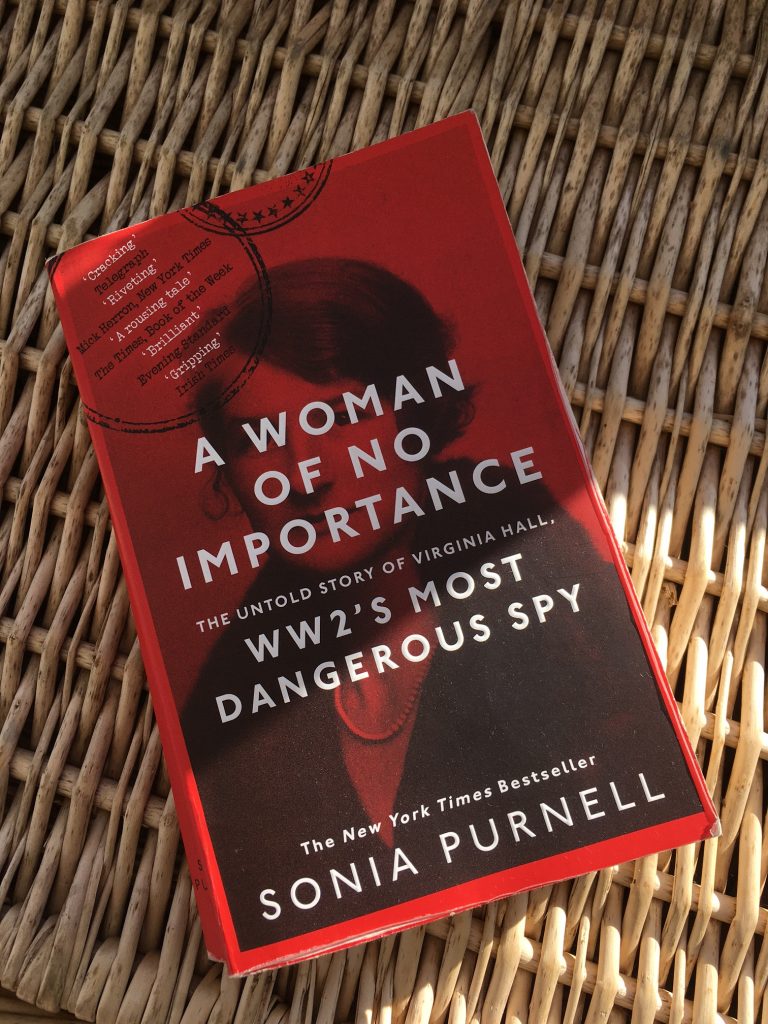 I was halfway through a book before I'd headed off to the hills – A Woman of No Importance by Sonia Purnell (check it out – it's quite the adventure story). It's a biography of Virginia Hall, who was an Allied forces agent during World War II, who built up and coordinated units in the French resistance. She had a prosthesis following a leg amputation, and the tale of her having to escape through the Pyrenees in winter with insufficient clothing and food are astonishing. Yet she survived, and even thrived, in gruelling conditions.
She came to mind when, 4 miles from the nearest available shelter, I'd just pitched my tent in the pouring rain and had crawled into it, damp, trying to keep wet and dry stuff separate, and to get warm. In that moment I managed to make a little bit of space for the part of me that was finding it All A Bit Much and say "yeah, of course you're finding this hard! You've not done it before", and to remind myself that Virginia Hall had gone through way harder things and come out OK on the other side – and I would too.
What was important in this moment was my attitude towards myself. Instead of telling myself I wasn't allowed to find it hard because my issues were too insignificant, I reminded myself that people can come through difficult times and still be OK, while also validating my reaction. (My Focusing practice helped with this – you can learn more about that process here.)
It's OK to find something challenging even if you're not the first person ever in the world to do it.
You wouldn't think this was rocket science, but apparently it's a lesson I need to keep on learning.
I'd borrowed the kit off a bike-packing friend, and I knew that 'lots of people wild camp'. And that's when the more unhelpful side of comparing myself with others kicked in. You know, comparing apples (people who are experienced) with pears (me, the novice). I realised, only when I was catching up with friends afterwards, that a part of me had assumed I wasn't allowed to find my trip difficult at times.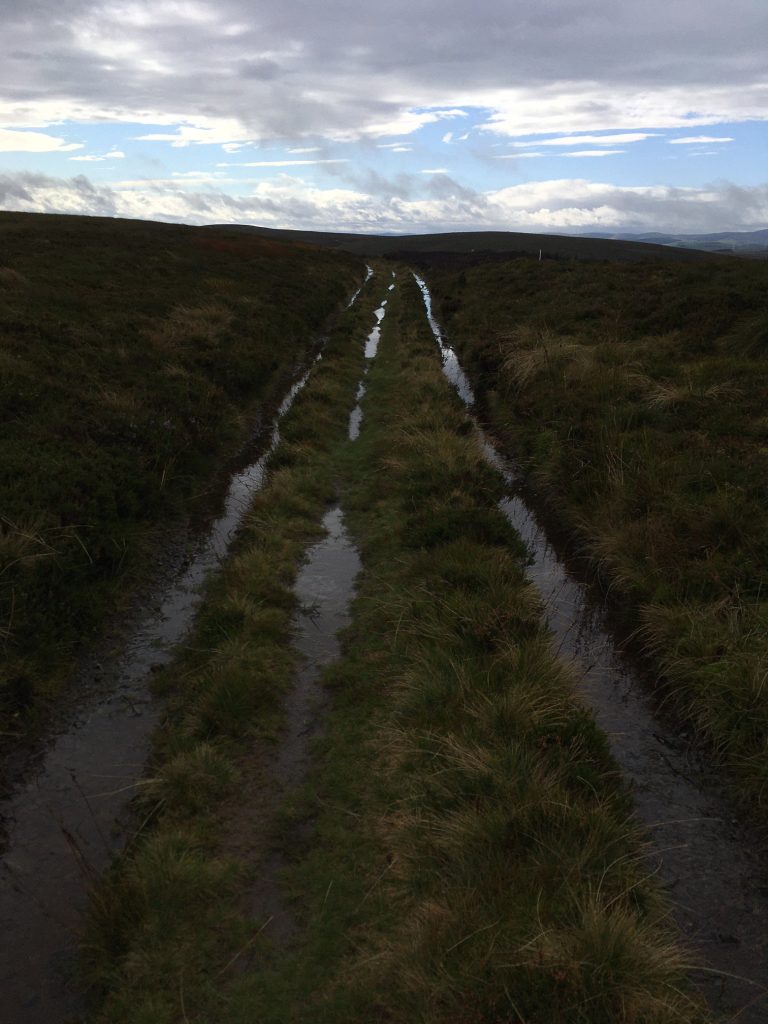 When I was met with the Wow, that's quite an undertaking – weren't you frightened? I recalibrated that judgment of myself as somehow inadequate at not immediately being a comfortable camper. And even allowed myself a little glow of satisfaction that I hadn't been frightened (well, not much).
On the upside, I can see, looking back, that my survival instinct actually prompted me, when feeling a bit low, to be compassionate towards myself and – in the moment – reassure the wearied bit of me that it was OK to find it a bit tough, so that the judgmental part didn't take over.
Compartmentalising can make me miss the obvious.
The obvious being: carrying stuff is hard work. I know! Who could imagine?
What happened was: I looked at my route before setting off. My longest day's walk was 11 or 12 miles. Quite a long way, but I knew it was within my capabilities, especially on good paths. I also packed up my rucsac, completely, a couple of days before going, so I could check everything fitted in, and put it on to see how heavy it was. Heavier than I'd usually carry on a day trip, but within my capabilities.
What I omitted to do was to put 'long day's walk' and 'heavy rucsac' together. Oops. It didn't take many miles before I was feeling that, in various parts of my body in turn. Somehow that principle I share with clients, of noticing when you've got more than one stressor in your life, cos the impact is greater, fell by the wayside…….which takes me onto my next discovery.
It's surprising what you can do when you don't have the option NOT to.
My walk was harder going than I'd estimated, AND it was also fine. By the time I'd realised the miscalculation of effort, I was well into the moors and would have had as far to go back as I did to continue. If my foot (or hip, or knee) was sore, the only thing I could do was adjust things slightly to see if that helped – and to carry on. And actually that knowledge stopped me focusing on the discomfort, and so I wasn't as aware of pain.
This was a helpful learning for me. I really value listening to my body. But this experience flagged up that I can sometimes allow fear to stop me pushing myself – in this case anxiety about damage to my body, and worry that I can't do as much as I used to (probably linked ultimately to a fear of age and even death). It reminded me of the key role that the brain has in the way we experience physical pain (you can read more about the mental – emotional- physical connections of pain here ).
I discovered that I can control time!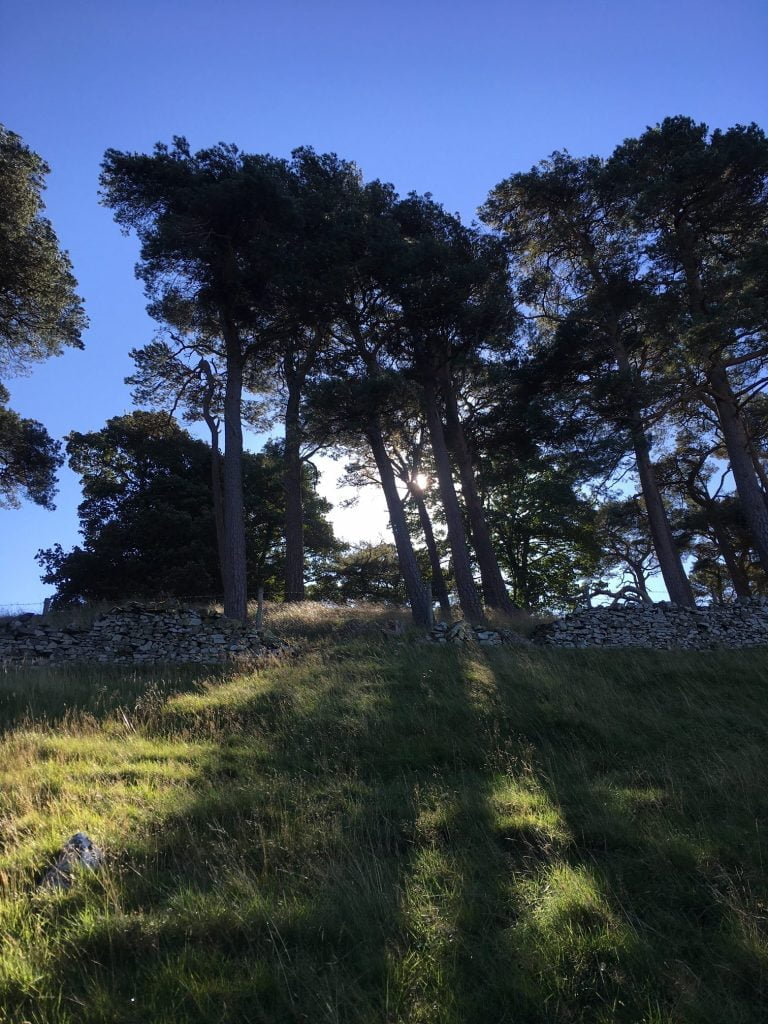 When was the last time you did nothing? Like, literally, NOTHING? I honestly can't remember, prior to this experience.
I've got much better at giving myself a break over the last decade or so. Gone (well, mostly gone) are the days when I would feel inadequate or a failure if I hadn't been somewhere new or achieved a significant task on a weekend. Now I let myself sit and read the weekend papers over breakfast for an hour or two, I potter, I lie on the sofa with a book for an hour.
But even though I don't think of myself as 'keeping busy', actually doing nothing – that's very unfamiliar. When I was camping, there was around 12 hours of darkness. I was in a tent I couldn't sit up in. I had limited power and no signal on my phone. So I lay in my sleeping bag pretty much from 7pm to 7am, even though I wasn't tired enough to sleep (and didn't, much, even when I was).
And yet, most of that time, I wasn't particularly bored. I was just, kind of………..there. Existing. Tuning in and out to the noises around me. Noticing my toes warming up in my sleeping bag. Wondering whether it was going to pish down again the next day.
It felt weird to be in that not-doing space.
Time behaves differently when you're not doing. For many of us, that's WHY we keep busy, right? We're often scared of the empty space because we're not sure what will creep into it. Empty space fosters anxiety, and over-thinking. We avoid it at all costs. The flipside of that is that we keep so busy that times passes quickly, the more so as we get older, and we end up feeling like we're running out of it!
I felt like my two nights out were way longer than a weekend. So, perhaps a way of stopping time feeling like it's going so quickly, is to stop ourselves – and just do nothing. How much time just disappears when you're scrolling through social media, for example?
I'm not sure how easy I'll find it to do nothing now I'm back home, surrounded by all the things that 'need doing', with my phone available to distract me. But I'm going to give it a go.
It's good to do something new, even if it's hard.
I feel like I gained a lot from this experience. That's not consciously why I did it. I wasn't on some mission of personal growth. And when it was challenging I thought "I don't know if I'll do this again". But I learned some new stuff about myself because it was sometimes hard, and – as I told my therapist later – it feels like this experience is a little resource that's sitting on my shoulder. I don't know quite what to do with it yet, but I like that it's there.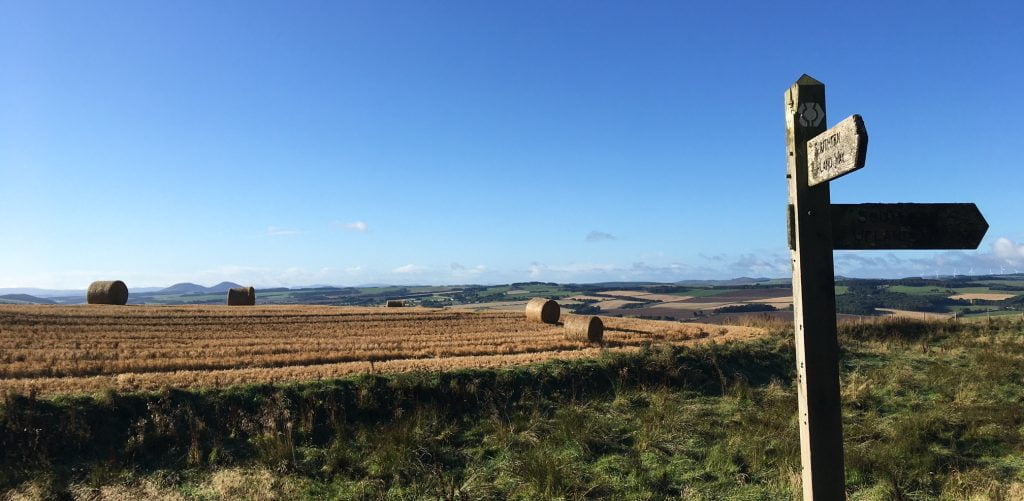 So…..would you take the plunge to do something new?
To be honest, I don't recommend heading off on your own wild camping experience right now. Winter is coming (if you're in the northern hemisphere) and nights are colder. But if there's something you've thought you'd like to try but are a bit scared of, or not sure whether you'll be good at it (hint: probably not, the very first time) I would really encourage you to give it a go.
Final tip:

if there IS something you have in mind – tell someone about it. In one step, this makes it more likely to happen. Getting to the point of telling someone is a move in itself – it can be scary, if you think 'I can't back out if I tell someone!' – yet actually, that's not true, is it? But if you tell someone you have a dream, it makes it a little bit more real. It brings it closer. And then it's more within your reach.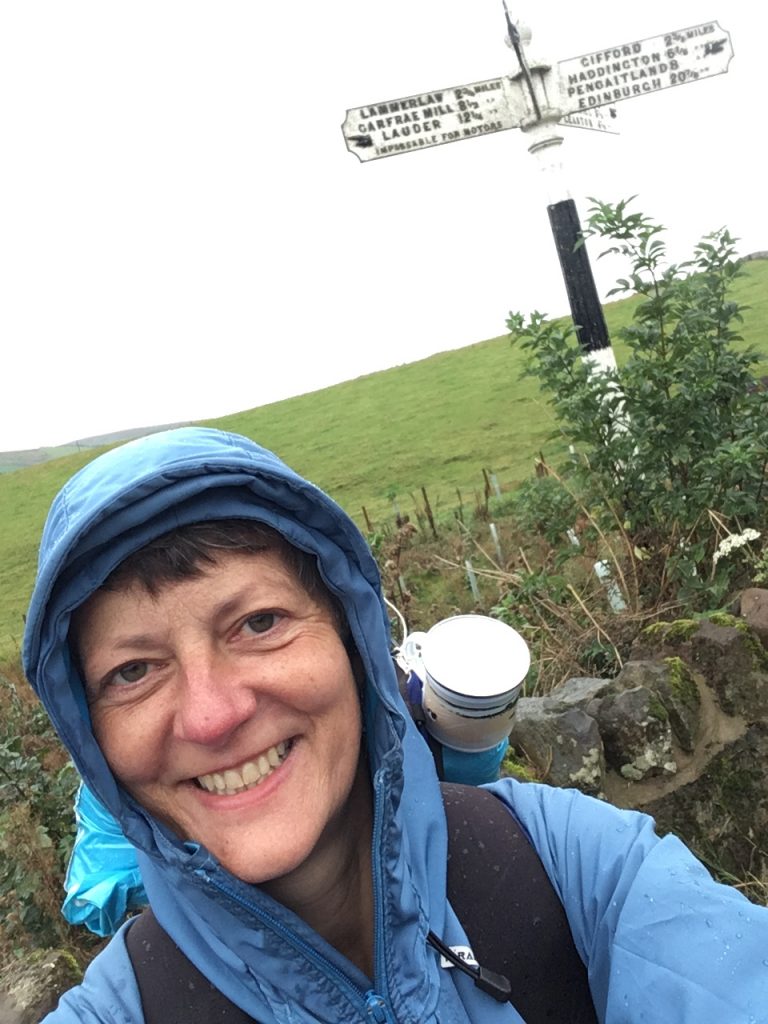 References and further info:
Book: A Woman of No Importance by Sonia Purnell
Pain: Not all in your head, it's in your brain