How to access more of what you love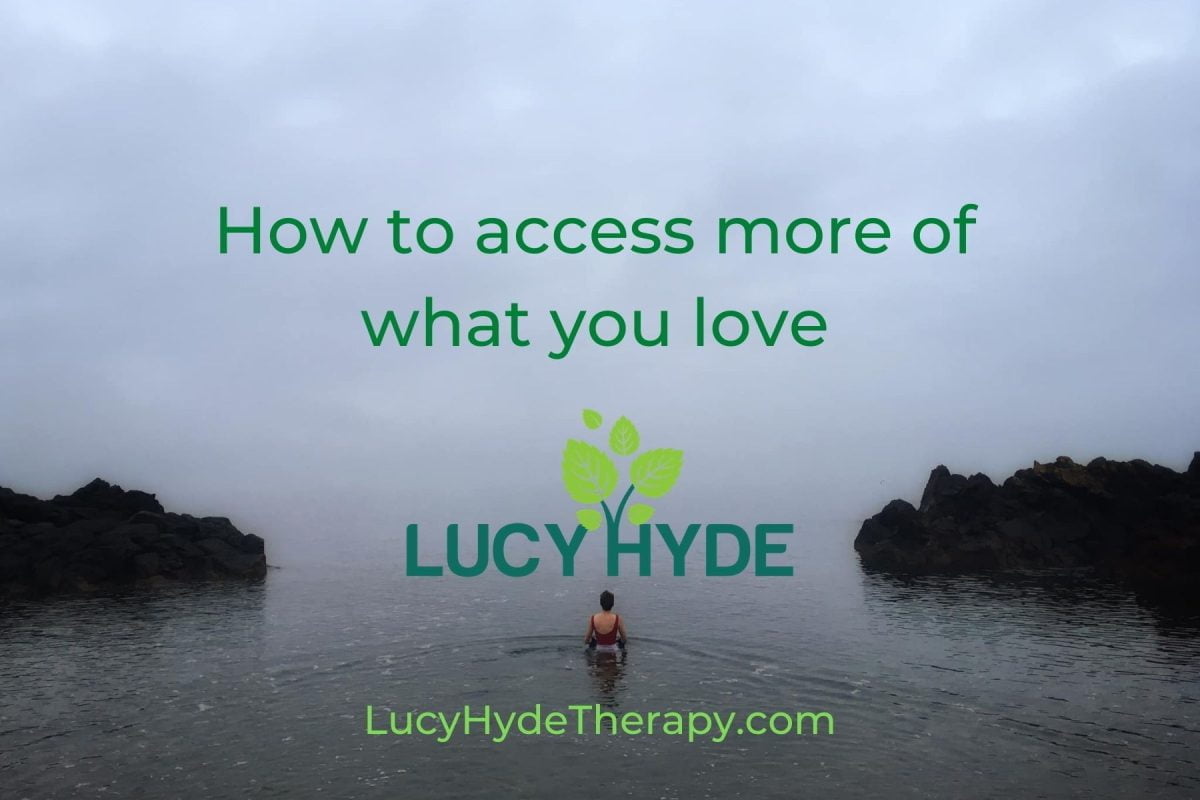 Sometimes I have an idea that seems 'new' and then when I say it out loud, or write it down, it suddenly looks to me like the most blindingly obvious thing, that a child would know. Maybe that's the point – a child would know, because it's a simple idea and children sometimes get direct to the heart of the matter without the layers of complication and conditions that adults learn to overlay ideas with.
Anyway, the latest 'idea' was the reflection that connecting to something you love can be healing and enriching. Obvious, right? But the key word here is 'connecting' – by which I mean mindfully reflecting on the qualities of this loved thing, giving attention to what it is you appreciate and value in it. This mindful attention can enrich the relationship that you have with the loved thing, deepen your appreciation of it, and that in turn can deepen the nourishment that you get from doing it / being with it.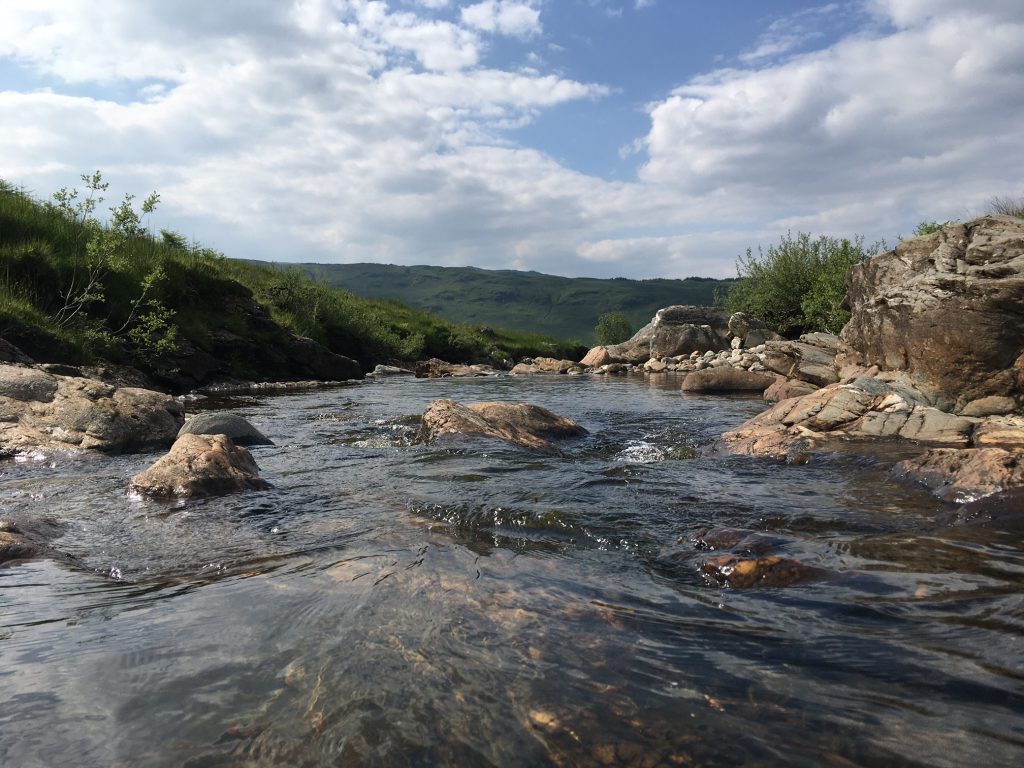 A couple of occurrences recently poked this notion into my awareness.
One is when I attended a webinar on 'embodied writing' by Ann Dowsett Johnston , an author and psychotherapist, who uses Focusing in her writing. (You can read about Focusing in a previous blog I wrote here). Ann led us in a number of exercises during the workshop, one of which was to free-write about something or someone we love. As the ten minutes set for the exercise began to tick away my mind battered around the inside of my skull like a moth trapped in a lamp, flitting from person, to animal, to object – but not settling. At the edges of my mind something was sitting and as I wrote 'What do I love?' and came into a more in-body-presence state, that 'thing' came into the foreground, and I wrote the following:
What do I love? I love to be in the sea.
Not to go in, not to come out, not the walking to and fro along the street….. I love that feeling, once I'm in the water.
The water is silky across my skin, supporting me. I swim out, out of the cove, towards the horizon. This is never boring! Never do I think to myself "Oh here I am again, it's just the same as ever."
Never is it the same.
The water changes…… today it is silvery, a long low swell that takes me by surprise, the shapes of the shadows and reflections abstract and two dimensional on the faces and facets of the waves. Tomorrow it may be milky, churned, grey and opaque, churning and pulling at me, holding me back as I try and push my way through the froth.
Never is it the same.
The land changes as the sea changes – the boundary between them moves and shifts with the height of the tide and the shape of the water and becomes visible and invisible.
I don't want to leave and I'm scared to stay but in the moment I'm not scared of the sea – only of my own weakness, of getting it wrong. The sea is just there, under me and around me, making way for me, pushing against me. Silver silk slipping and sliding over my skin. Playing with me – slapping me round the head, sucking mischievously at my ankles as I stagger out. Waiting for my return.
I deliberately haven't edited this passage, I've just set it down as I wrote it, because it's real and what came to me in that moment.
And having written it, and then reading back over it afterwards, I realised, yes, that IS what I love about swimming in the sea. And although I hadn't taken it for granted – in fact, I've particularly come to appreciate being close to the 'wild' over the last 16 months of reduced movement – this exercise, of really paying attention, has given me a new appreciation for my swimming. It's encouraged me to prioritise it as something I can do conveniently, easily.
Of course there's other things in my life that I love and that are more difficult for me to do right now, for various reasons, but having brought this one into foreground focus has somehow shifted my perspective slightly from regretting what I'm missing to appreciating what I'm able to do, and prioritising it.
Another example is a conversation I had at the weekend with a green-fingered friend. We were talking about growing, I was asking their advice, we were sharing experiences, practices, plant likes and dislikes – and something about that chat shifted my perspective. I let go of some of the stress that had been sitting on my shoulder, nagging at me about the various gardening tasks that I 'should' be doing or had got behind with, and instead took pleasure in the few hours that I then allowed myself to work away in the garden.
It was almost as if sharing the experience with someone else reminded me that I loved gardening, when I had turned it into a chore. (I'm really expert at doing that, by the way – doing something because I love it and then subtly shifting my approach so that one day I wake up and find that what I loved has become a stick to beat myself with.)
The work that I did that afternoon in the garden was the same, but my attitude towards it was completely different, as was my sense of being nurtured by it instead of tired out by it – I'd connected to it in a different way.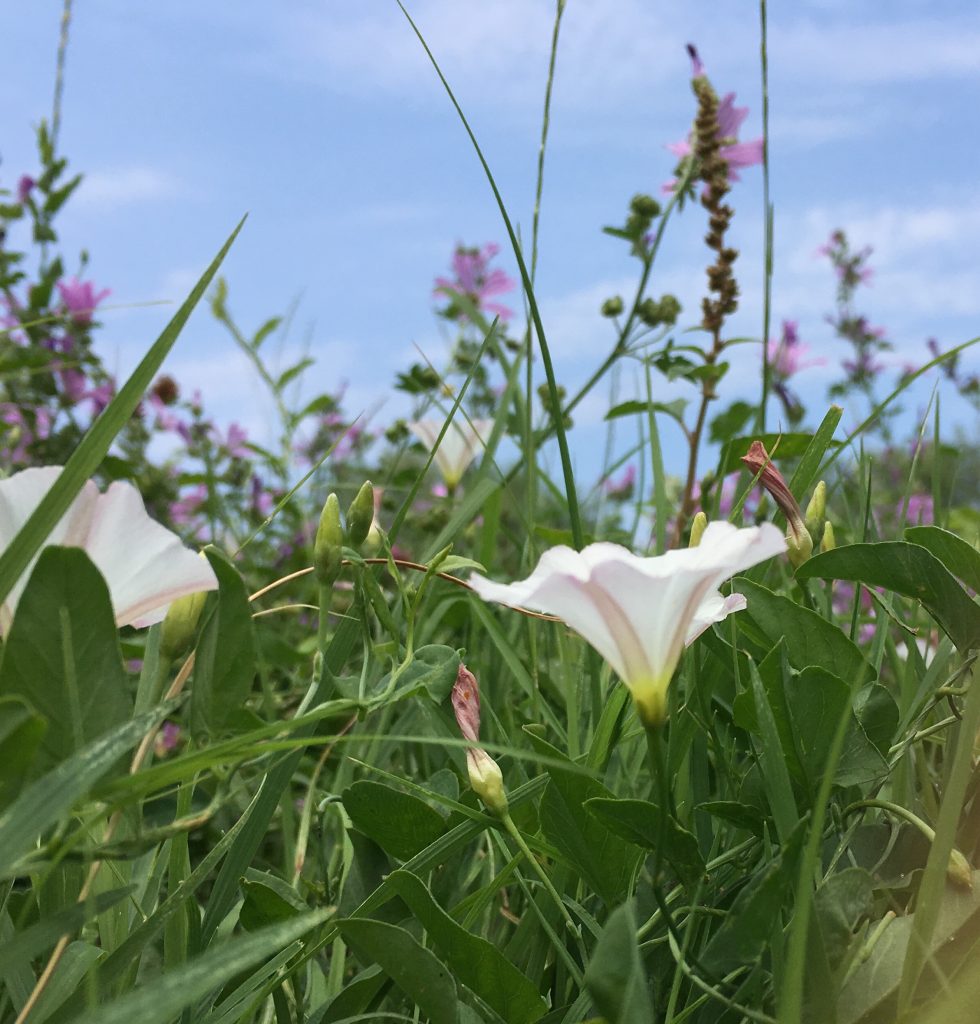 So……….. I really encourage you to pay attention to what you love, to remind yourself of what you love, and to pause, notice and connect to what you love. If you're not sure how to do that, based on my own recent experiences my suggestions are:
Free writing
Set aside half an hour for a creative exercise like the free-writing one I gave the example of above. Use whatever meditation, mindfulness or grounding technique works for you, or even check out the Focusing video on my blog and use the lead-in at the beginning of it, then when you've settled in your body, ask yourself 'what do I love?' and free-write what comes. (Ann Dowsett Johnstone used Mary Oliver's painfully beautiful poem 'Wild Geese' as a lead-in to her exercise. You can hear Mary Oliver's reading of the poem here .)
Talking about what you love
Make time for a conversation with a trusted other who loves what you love. Resist the small talk……. Instead talk about what you love, even if it's just for ten minutes. Then, set aside a little time to think about and reflect on your conversation. Was there anything that surprised you, that you hadn't realised was important to you about this activity, or this object? Has it changed your relationship with what you love?
Sharing with others
Start an appreciation group. I started a Facebook group a couple of years ago sharing recipes and meal ideas. Sharing with other people who love what I love (cooking and eating food) has been really stimulating, the ideas of others reminding me of things I'd forgotten or introducing me to new notions. Posh food, comfort food, food out of cartons is all welcomed. You could try a WhatsApp or Signal group of a few friends, or simply meeting up with folk, like a more traditional book group.
Give 5 minutes to reflect
Simply set aside five minutes at the finish of the day to ask yourself 'What have I loved today and why?' If you find it hard to think of anything go reeeeally small – a conversation, a much-needed cup of tea – and re-experience that enjoyment. Give yourself a bit of time to wonder how you can have another moment like that tomorrow.
I often don't know what I think about something until I've put it through my typewriter.

Ann Dowsett Johnston
Joy is really important to wellbeing – the antidote to burnout. Paying attention to what you love helps you notice more opportunities to find that joy, enables you to be more open to joy where it arises. Allowing yourself something that you love, wholeheartedly, is an act of self-love. Make a bit of space to give that to yourself.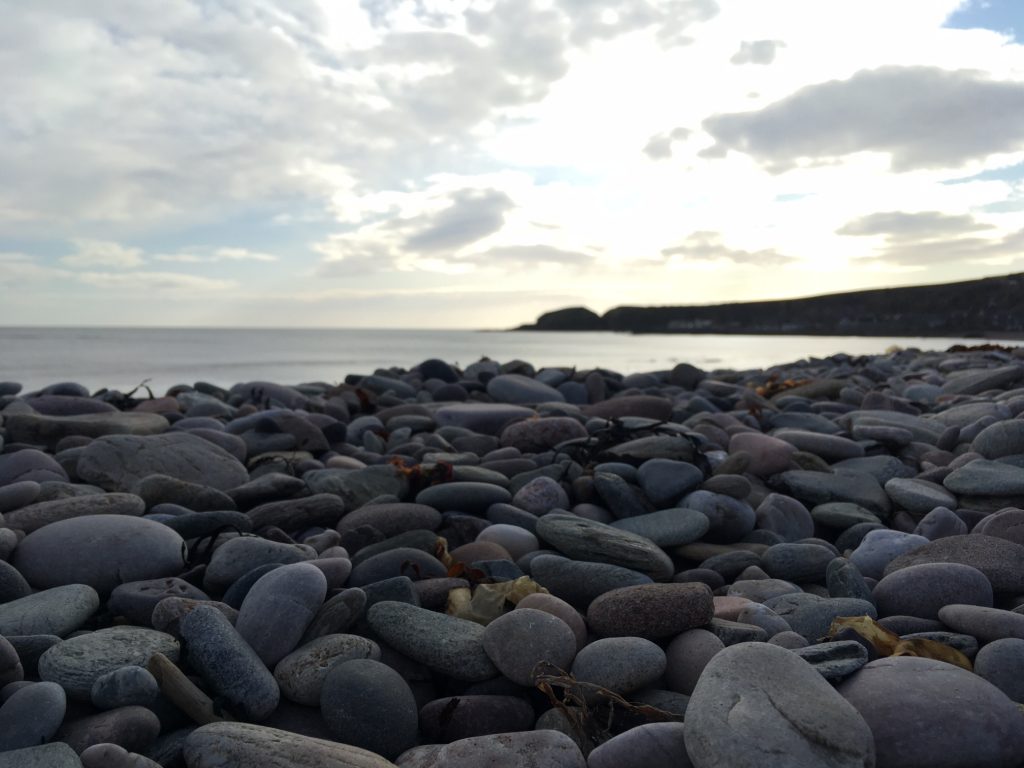 Further information