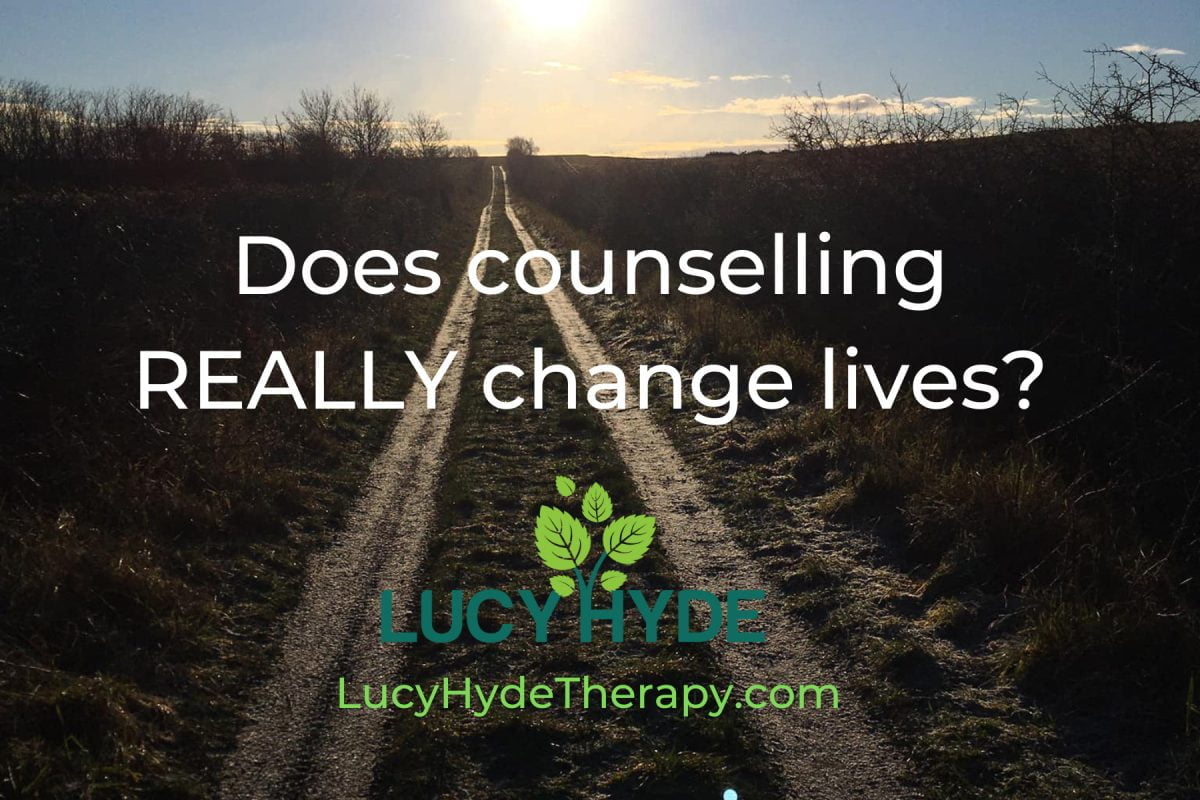 'Counselling changes lives' is the strapline of the BACP (British Association for Counselling & Psychotherapy ).
I realised recently that it's 20 years since I had my first experience of counselling, as a client. It prompted me to think about the course that my life has taken since then, and to see that counselling did change my life.
I can't remember now, exactly what it was that prompted me to seek counselling in 2003. I was miserable, I know that much. Feeling depressed, stressed, trapped, that life was meaningless, not feeling good enough – all these had been familiar states of being for me as long as I could remember, certainly since early teenage. I didn't think of myself as having a bad life, as these feelings were interspersed with periods of relief, moments of joy, happy events and the comfort of some truly meaningful relationships.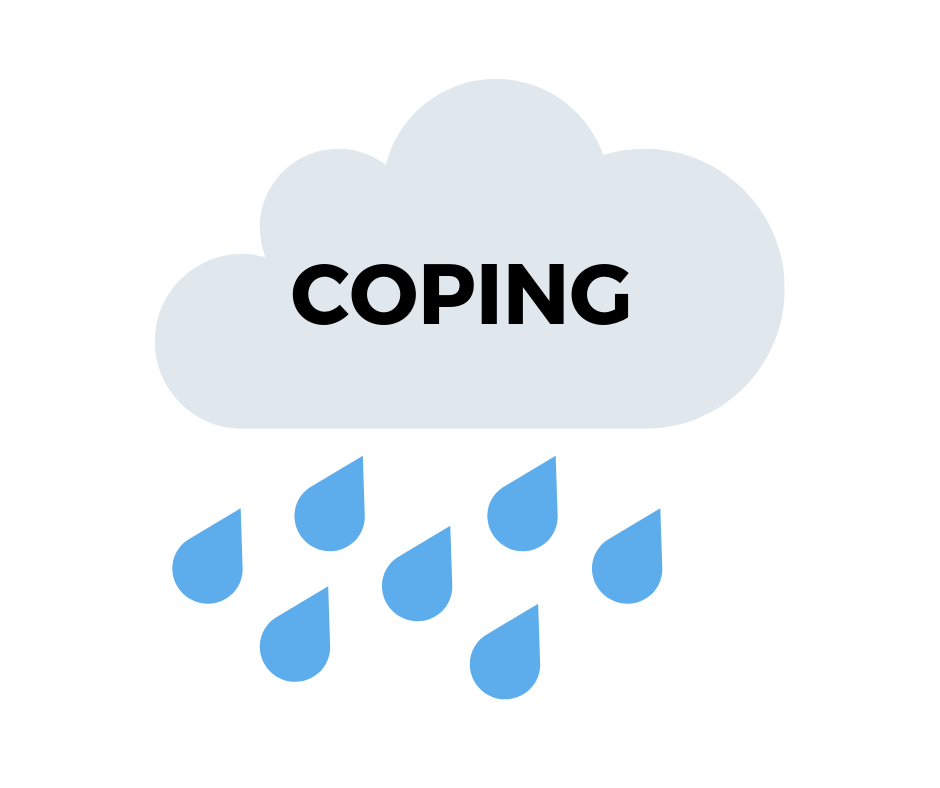 I think I was probably closer to truly believing "I can't cope" than usual. "I can't cope" is a phrase that I've become accustomed to hearing from other people, yet actually unhappy people are very good at coping. Coping is what we do; we manage, we survive, we keep on going. Often, I believe, when we say "I can't cope" to another person, something in us is saying "I don't want 'coping' to be my way of life. I want more from life than 'coping.'"
I remember that I went to my GP. It wasn't the first time that I had spoken to a doctor about mental distress, although I didn't have the language to describe it other than to say that I was stressed. Although the word 'depression' had resonated with me for many years I thought that people who were depressed didn't have functioning lives so didn't think I had the right to the word. On at least one previous doctor's appointment, I'd been offered medication, but had been reluctant to pursue that route, thinking agreeing would be an admission that I was never going to feel better (rather than seeing it as an opportunity to help me feel better).
I can't now remember whether I was offered anti-depressants in 2003, but I do remember the GP giving me a leaflet with a list of local counsellors and counselling organisations on it. They couldn't provide me with this via the NHS, but they could signpost me to where I could access it for myself.
I now see that even that was hugely important – the doctor (I can't remember who it was, but I can certainly remember those old white male GPs who it sure as shit wouldn't have been) helping me believe that talking to someone was a valid avenue to pursue, and also that there was something I could do for myself that might help, rather than getting that via the NHS. GPs even now have a powerful role, and that GP – though I had wanted them to tell me what to do – handed some of that power back to me.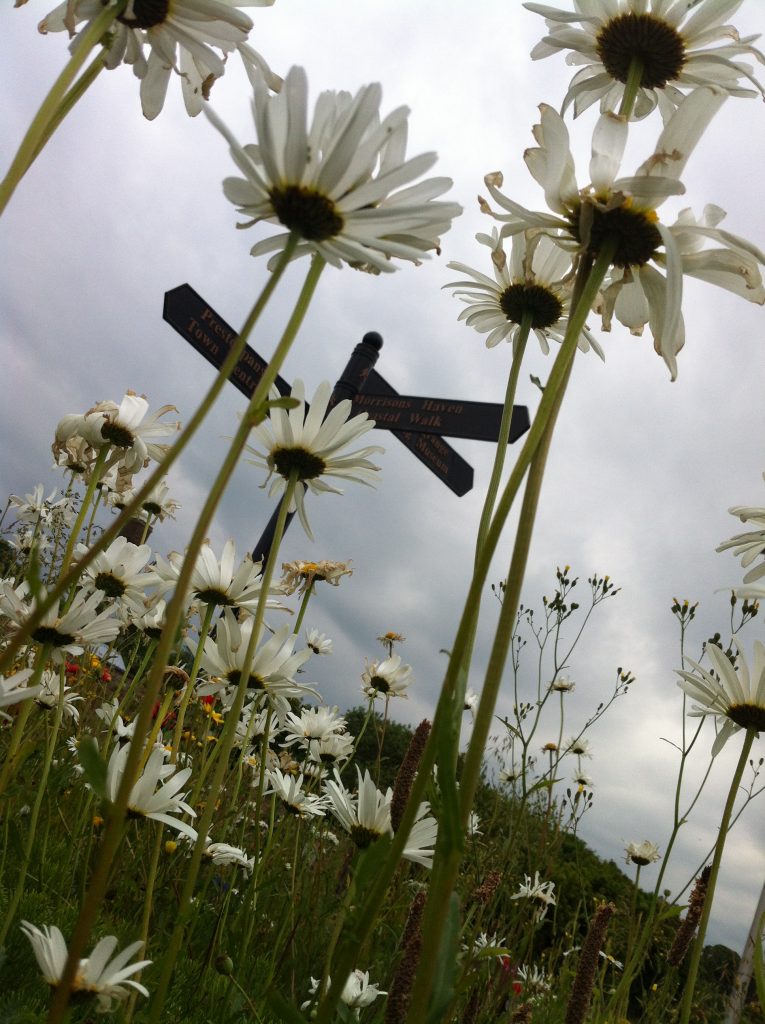 Clearly I was in a sufficiently privileged position to be able to pay for counselling, although I'm sure I, like many clients I've worked with since, struggled to believe that it was really a justifiable expenditure. I expect I could probably have afforded more than the 4 or 5 sessions I permitted myself, but at the time, my emotional wellbeing didn't sit in the same position in my priorities that it does now. In fact, the phrase 'my emotional wellbeing' wouldn't even have been in my vocabulary.
There's lots I can't remember. I can't remember the name of the counsellor who I saw, although I'm reminded of them anytime I pass the end of the street that they lived on, where I would visit for sessions on dark winter evenings. I wouldn't recognise them if I passed them in the street. I don't remember much of what we talked about.
What I do remember is that, during those few weeks, I noticed an advert in my local paper for care assistants at a local respite centre. The pay was significantly lower than my earnings in my customer service role in a financial company, yet something drew me to it. I didn't really believe I should apply for a job as a care assistant; I worried I was just trying to run away from work stress in my existing role, but I mentioned it to my counsellor, who responded as if it was a perfectly normal thing to be interested in, and helped me explore the potential rewards and fulfilment in such a position that were missing from my job. I remember her suggesting that caring for others might in itself be something that I would find nourishing.
It was possibly the first time that I'd been encouraged to trust my gut instinct for what felt right, rather than what I imagined was the appropriate or culturally expected way forward (and by culturally I mean my family culture as well as society; I already thought I was a failure for not having a 'graduate' job).
I went into the session wondering if my counsellor would know what was wrong with me for being attracted to that job. I came out of the session thinking "I am allowed to want this."
And I made a change.
I resigned my job in the city and exchanged a long bus commute for a half-hour drive across farmland in the opposite direction, to Leuchie House , a respite centre for people with long-term conditions. I can remember those first shifts, where I didn't really know what I was doing, but was blown away by all the interesting guests (we never called them patients) I got to meet, and nourished by the gratitude and appreciation they expressed to me for helping them with tasks of daily living that I took for granted.
It changed my life.
I didn't stay in the role for long. Caring wasn't for me after all, plus the pay levels at the time were unsustainable for me, on top of running a car to commute 30 miles a day (there being no public transport). I found the process of deciding what to next, 10 months later, stressful, and felt anxious about my future all over again – but I still didn't regret having made that move. I remained with the organisation, ultimately moving to a managerial role and developing a career in human resources, and stayed there for 13 years, during which the organisation went through some incredibly challenging times, and so did I.
It wasn't perfect, and at times I struggled with work stress. By the time I left to build a private counselling practice, I felt I had given as much as I could and was ready to go.
But I also thrived in the various roles that I had, and at times felt a sense of purpose that had been missing, being part of a team working towards a single aim, that of providing the best possible nursing care in a holiday home environment. I met and worked with some really inspirational and passionate people. And the experience that I gained, including practising mediation skills, having difficult conversations, supporting colleagues through difficult times, meant, when I was offered the opportunity to do a counselling skills course, I jumped at it, which ultimately led me to being a therapist today.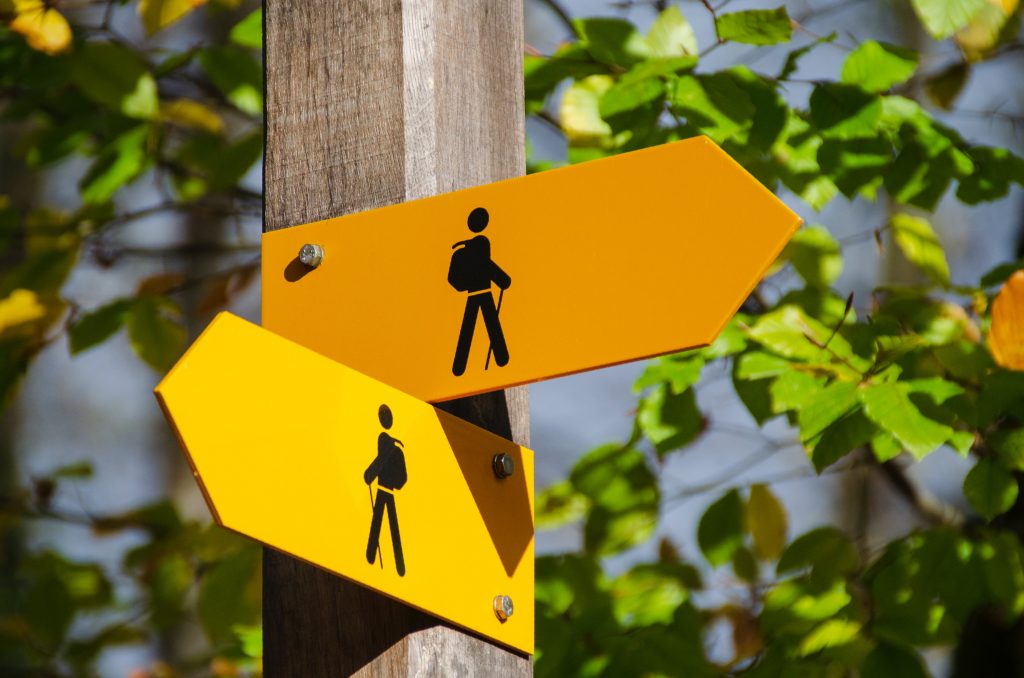 I'm absolutely not saying that I took one step in a different direction and never looked back. The decision to switch jobs didn't change me totally. That younger Lucy, who was stressed, depressed, anxious and self-judgmental still resides within me. Although she doesn't appear anything like as much, or have such an influence on what I think and feel and do, that's not just about me having had one change of direction. It's thanks to many years of therapy, lots of hours of psychotherapy training, learning Focusing skills and practising behaviours or skills to shift my mindset, over those 20 years. Plus a bunch of other experiences, influential people and being taught to see that difficult times could also be AFLOGs (Another Fucking Learning Opportunity for Growth).
But, as I look back over 20 years, I can see the thread that links my life now – as a therapist moving into my seventh year of self-employment – to the choice I made as a result of those few counselling sessions in someone's living room 20 years ago. I can see the thread that links some rewarding adventures, following scary decisions, to the encouragement, from that therapist back then, to trust what feels right, not what I imagine other people think is right.

And I'm very, very grateful to that anonymous counsellor whose name I've forgotten, and who doesn't know the huge difference she made. Counselling changes lives.
If you've read this you might be wondering whether you could use some help in making a big decision – or a small one. A decision that might seem relatively small, can have a much bigger impact on your life than you expect.
Or perhaps something is feeling off-kilter in your life and you don't know what to do about it. Maybe you don't want 'coping' to be your life. Talking to someone can help you to access a deeper understanding in yourself, and discover that there is wisdom there that can show you the way.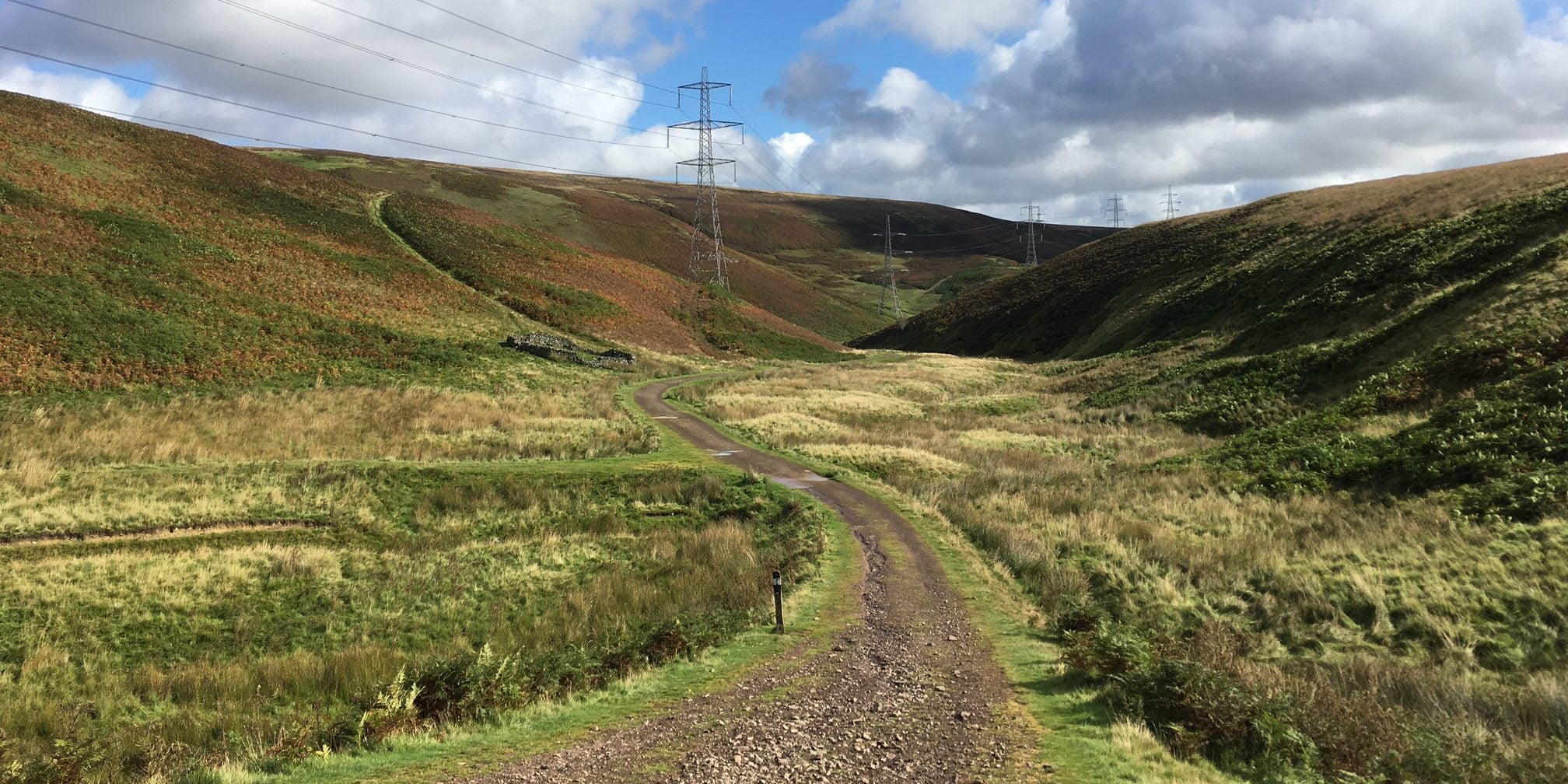 You might find it helpful to read about how therapy works – what the process is like and how counselling promotes change.
If any of this resonates with you – please get in touch, even if it's just for a chat to see if counselling could help change your life.