November is my birthday month and for as long as I can remember – or at least for as long as it's been an option – I've always taken a day's leave for my birthday. Now that I'm self-employed, that feels more significant than it did when I was taking a day of paid holiday entitlement, which has caused me to think about WHY I do it.
Birthdays are funny things, aren't they? We can respond to them in different ways, and feel differently about them at different times in our lives. Some people see them as a reminder that they are getting older, and thereby are inching closer to death – and that awareness of mortality feels overwhelmingly negative. Sometimes birthdays bring up memories of loved ones who have died or left, and the poignancy of being reminded of people who are gone can cause us to feel that we can't enjoy the day now that they're not there to celebrate it with us.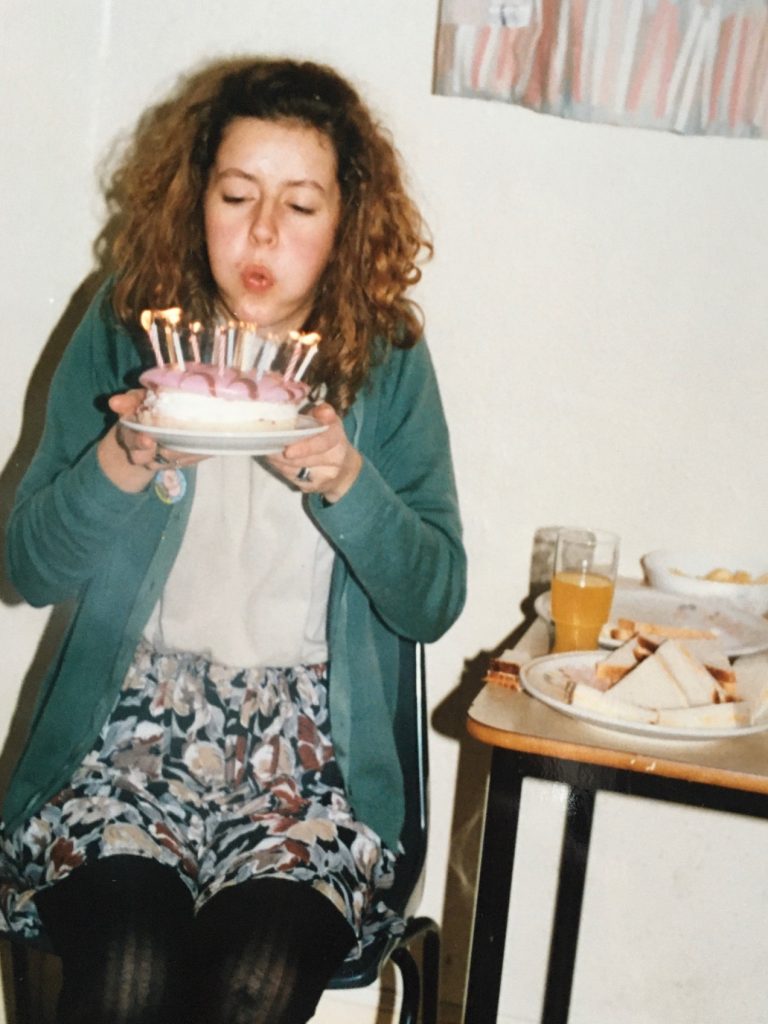 Why celebrate my birthday?
Perhaps it IS a funny thing to celebrate – this accidental day when we just happened to arrive through no doing of our own, and I guess that's why it's a celebration – a celebration that I'm here! I'm important! I matter!
I'm the youngest child in my family, and grew up as a baby in a family of adults. Over recent years I've become aware of the beliefs that I've created for myself from that position, mostly around having to get things right because everybody else knows what they're doing, working really hard at keeping other people happy (without really having the full knowledge of what it is that will make them happy) and particularly about having to know what to do without asking for help.
Knowing those beliefs are there doesn't always stop me from being tripped up by them, but does help me tune in, when I'm feeling particularly shitty about a situation, to what baby Lucy is feeling, and acknowledging that – which helps me recover much more quickly.
Please yourself!
So it's been nice to realise the flip side of that family role – that my birthday is a day when it's OK to do just what I feel like doing – to be a child, to please myself. Because, for sure, I did get a fuss made of me on my birthday when I was little and probably got a bit of leeway into the bargain. I know – from the stories – that my late arrival was celebrated, and perhaps this is the one day when I know that in my body rather than just in my head.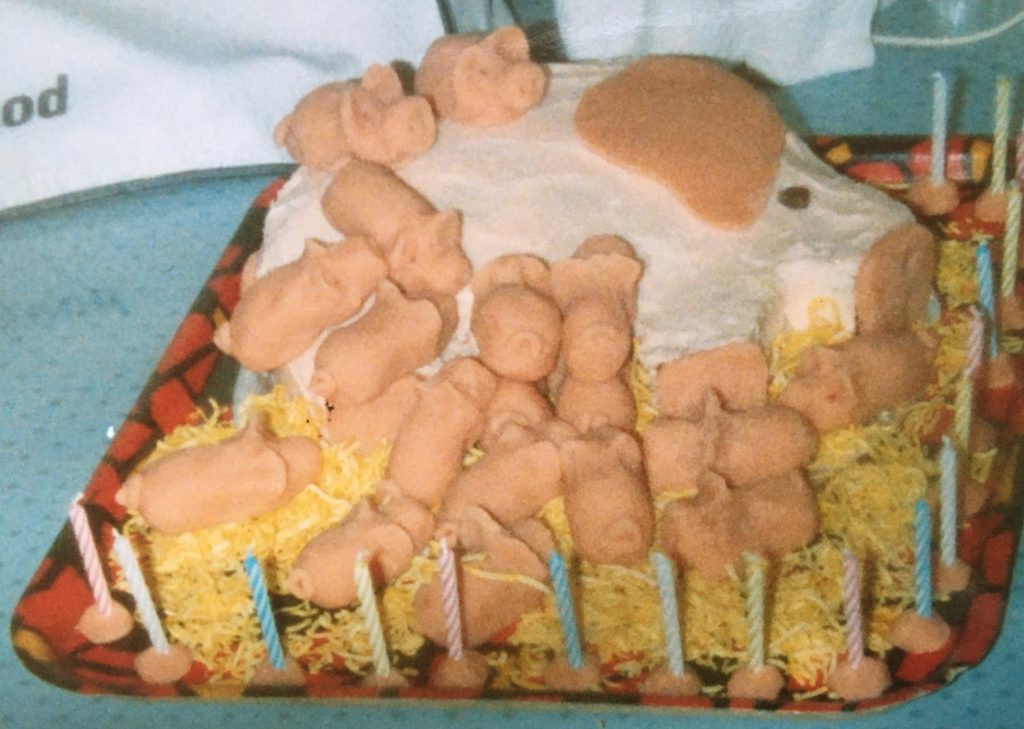 I had parties! With games! (Did you ever play that game that involved putting a hat, scarf and mittens on and then opening a bar of chocolate with a knife and fork?) And trifle! My big siblings came home from uni! I got good attendance at my birthday parties cos we had a big house that was popular for playing hide-and-seek, so some of that anxiety about whether other kids liked me was probably allayed too.
Birthdays are more than just birthdays
Chances are that for you, too, how you feel about your birthday is influenced by your family history – because you've been having a birthday for longer than you can consciously remember. Were there people who were missing at your birthday? Family arguments? Drunken fallings-out? Do you feel it's OK to be made a fuss of? To ask for what you want? To be the centre of attention?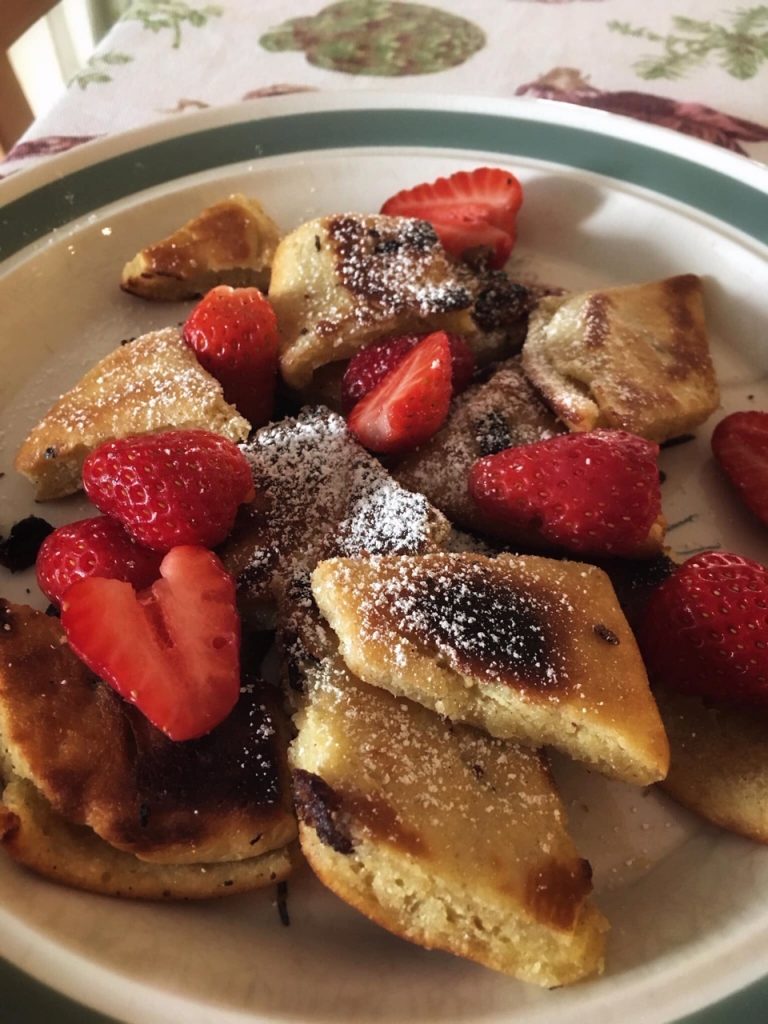 For me, it is, definitely, the day when my urge to keep others happy is at its least powerful. I ask for what I want for my breakfast (this year it was kaiserschmarrn – see picture). I get to choose what I want to do without recourse to anyone else. This year it was to have an outing to somewhere with good autumn colours (see my previous blog on the joys of walking outdoors) – I even relinquished the responsibility of deciding where! But equally it might have been to spend the day lying on the sofa reading (one birthday in my 20s I spent the whole day reading Tales of the City).
Only when I took a pause to think about it, did I realise how rare it is for me to allow myself to choose what I want to do completely without regard to others. And how important taking that day for me has been, over the years, because of what it represents in terms of letting me know I matter.
It's all about me!
Now, these days, I'm actually not bad at listening to myself. At not planning the hell out of a weekend to maximise my productivity (whether that production be a clean house or a day out lifetime experience), but instead being OK with having a low-key time pottering about doing not very much of anything. So maybe the need to have a day that's All About Me isn't so crucial as it was in the past. But now I've realised that it has symbolic significance, I'm sure as shit hanging on to the habit!
On my birthday I take a holiday and I let that little child within me out to play. What does it take for YOU to put yourself first?