Acknowledging the impact of change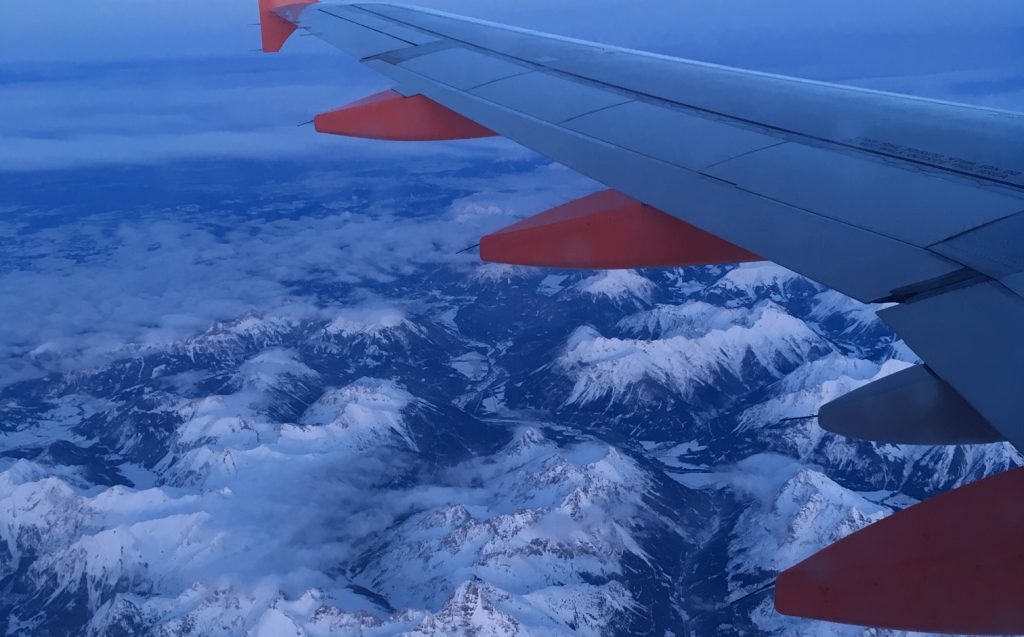 This week I've been thinking about transitions and changes. This is partly because of a transition in my own life – I'm about to move house and move country, and having done it (in the opposite direction) two years ago, I'm keen to acknowledge the effect that this is likely to have on me. And someone very close to me has also had a very big change in their life, and so it's brought into sharper focus the impact that change can have on us.
I wonder whether there are certain changes that culturally we 'expect' to have a bigger impact than others – whether we're 'allowed' to be rocked more by one event than another, and in the same vein whether we therefore permit ourselves to 'feel' more in response to one change than to another. If I apply this to myself, when my mum died, I think I was really good at grieving, for want of a better way of putting it. Somehow it seemed uncomplicated; I'd got lots of messages from people that it was OK to start crying at random moments (and I did), I sought out hugs from people (sometimes to their surprise), I accepted offers of help gratefully. On the other hand, when I moved to another country, while part of me thought "this might be a bit tricky", another part was very much focused on the idea that I was lucky to have this opportunity and therefore it would be ungrateful or weak to be discombobulated by the experience – viewing myself as an entitled middle-class snowflake fussing about a first world problem.
Thankfully I've got better in recent years at voicing my discomfort, and a number of conversations with people helped me recognise that, from an outsider's perspective, stopping working for the first time in my adult life, leaving my home, friends and family and moving to a country where I didn't speak the language, had the potential to be quite challenging. That didn't quiet the voice inside me, that told me I 'should' be better at living the dream – "Oh for goodness sake, embrace the challenge!" – but it did help me pay attention to what fears or anxieties that voice might be trying to drown out, and to learn a lesson about allowing myself to find the change difficult.
These are fairly significant changes. But changes that, on the face of it, may 'look' small, can still have a big effect, yet we have a tendency to dismiss them – "it's not worth getting upset about". The problem is that in telling yourself something isn't worth getting upset about, there's an implicit message that by being upset, there's something wrong with you. So then not only are you feeling uncomfortable, you're feeling 'bad' for feeling uncomfortable – a double whammy.
There can be all kinds of reasons why you might find a particular change difficult. It can upset your routine, which is what gives structure to how you function day to day. It can tap into deep-seated fears or decisions that you made as a small child of how your life 'should' be – decisions that you might not be aware of consciously but that direct how you live your life as an adult. It can trigger memories of past experiences that were traumatic in some way. (Years ago I remember getting a small promotion at work. I knew I 'should' seize this as a career opportunity, but the offer triggered memories of an earlier experience in another company where I had been given more responsibility, little support and eventually was disciplined because I was isolated and didn't know how to speak up. Is it any wonder I didn't welcome the promotion with open arms?)
Perhaps most importantly, it's hard to think of any change that doesn't bring some loss with it. A new baby is cause for celebration, but it can also mean a loss of freedom and control for the parents. So there may be a part of us that is experiencing grief, even when a change may be perceived as positive.
It's important, too, to pay attention to the cumulative impact of changes. In my example of moving countries, there were a number of linked changes – job, social connections, language, environment – but sometimes we experience lots of little unconnected changes that, added together, can really rock our foundations. Maybe you move jobs. Oh, and your best friend just had a baby. They couldn't be around for you when your pet died two months ago, or when your sister moved away from the area. We might see some changes as positive or dismiss them as unimportant – but that can mean ignoring or minimising the effect they have on our equilibrium. Imagine yourself standing in a boat, and having three waves knocking into you from three different directions, and how that throws you off balance. It's all very well people saying 'the only thing that doesn't change is change'; knowing that doesn't help when you're in the middle of it! I'm not saying change is bad – sometimes things are as they are, and we can't stop change – but acknowledging the effect of it can help us adjust.
Just take a moment, now, to reflect on a change that you may have experienced – big or small – and to sit for a few minutes with your mind on that change to see what comes up for you. What is or was the impact of that change on you emotionally, physically, mentally? Do you allow yourself to feel that impact or do you push it away? Can you offer yourself some compassion for feeling off-kilter? Is there something you can do, for yourself, gently, to ease that feeling?
If you give yourself a hard time when you find things difficult, therapy can really help you unpick those feelings that you feel you 'shouldn't' be feeling and can give you more understanding of, and compassion towards yourself. It is OK to find change hard and to take care of yourself through a transition. Maybe you can give yourself permission to be wobbly.