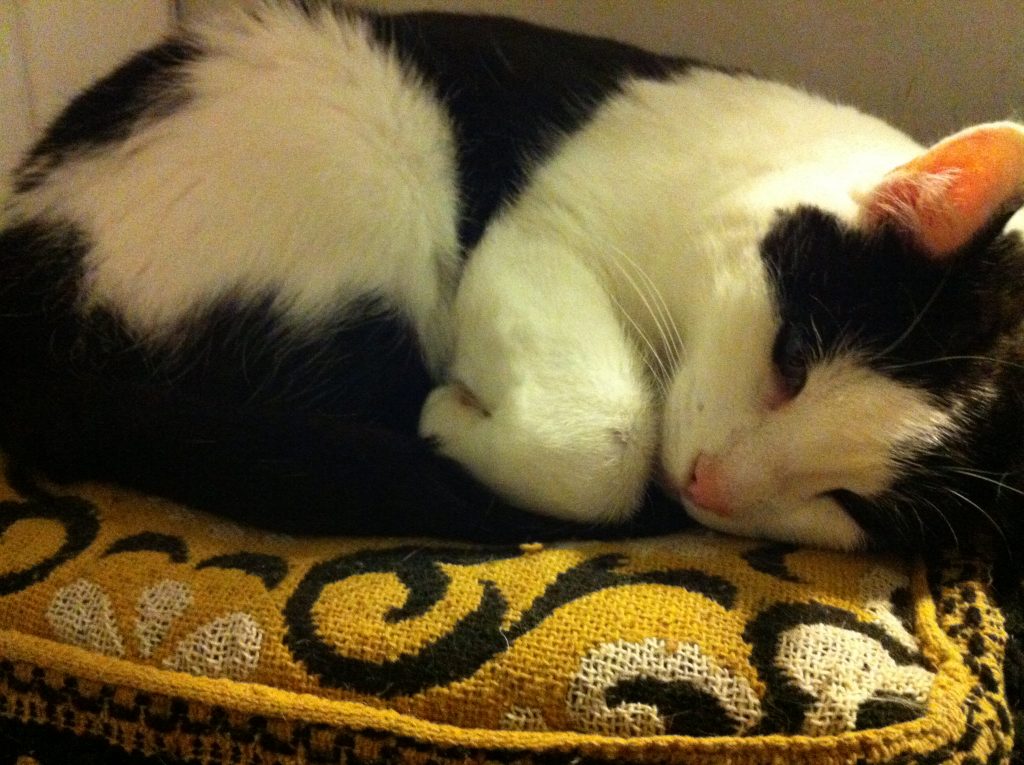 I had a week off recently. It was a bit 'meh'. My previous week off had been a couple of months into lockdown and I relished being prevented from doing anything very much, in glorious weather. I expected to feel the same this time, and I didn't.
Instead my mood yo-yoed and I found it difficult to settle. I enjoyed seeing some friends in real life – it felt like an 'event' – and I was also aware that in some ways seeing people in real life now feels a bit weird. Some days I kept bursting into tears and couldn't motivate myself to do anything. One day the weather was terrible and I was relieved because it meant my options were reduced!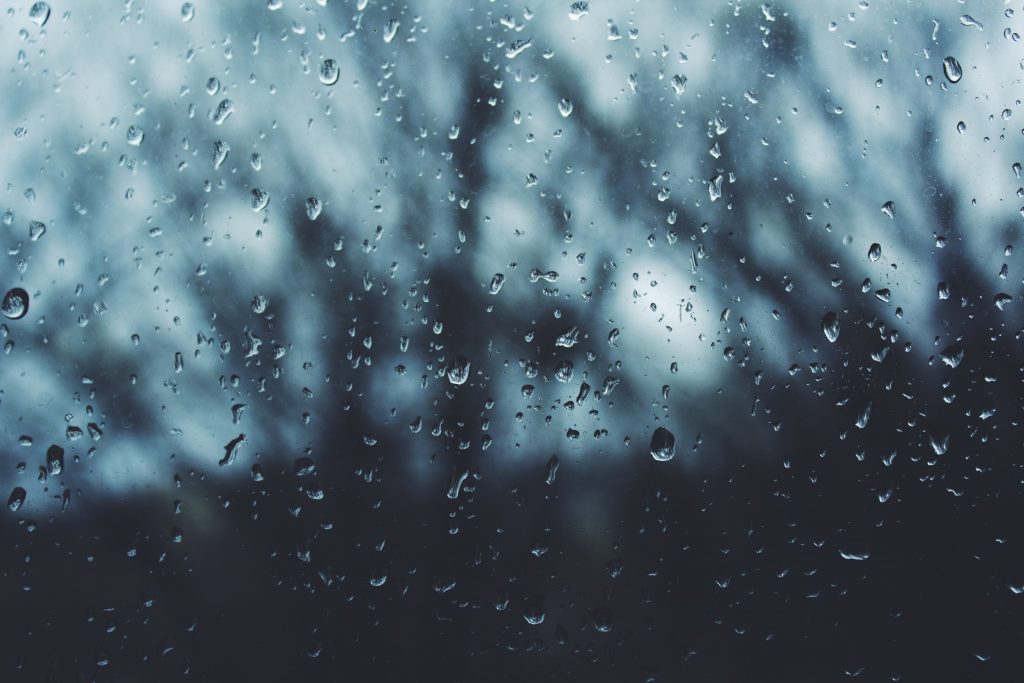 Exactly halfway through the week I crashed and had to go back to bed after breakfast. Initially I was railing against myself; unable to get up, to move, yet unable to allow myself to lie there – but by the afternoon I was able to surrender to not being able to do anything other than lie in bed and read Joan Aiken books. And that 'surrender' felt like an improvement – rather than being consumed by frustration that I wasn't 'making better use' of my holiday.
The day after I felt, quite simply, better. We went to a wildlife reserve that we hadn't been to for a few years……..and I realised how much I had needed to get away from home. I recognise how lucky I have been during lockdown to be able to get out for walks locally but something in me had really needed more country and to be out of earshot of traffic. For a while we just sat and listened to grasshoppers, birds and wind.
I caught up with a couple of people by phone/Zoom and discovered that I wasn't alone in struggling, and that what I was dealing with was partly 'Covid weirdness'. We spoke about places we'd been together, and I was taken a little out of myself and my horizons pushed further away.
It occurred to me that I'd shifted into another state from the initial fire-fighting in the weeks immediately before and after lockdown, through the girding-my-loins for the long-haul, and into something that felt a little like 'pandemic fatigue'.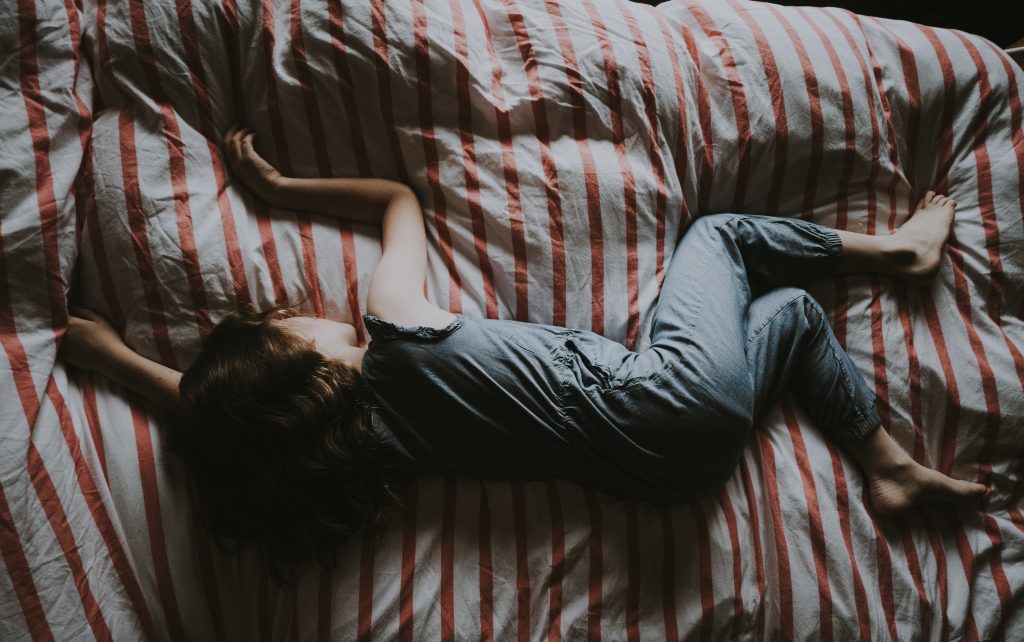 As I got ready to return to work, I noted down some of the things I'd learned that week. Here they are, in no particular order.
1. It helps to reach out
………even in a small way. Let others know that you're finding it tough. Sometimes opening up to someone new can really help – not necessarily a counsellor, but someone you don't normally have such conversations with. It can help you feel you're not moaning all the time to the same people about the same old stuff.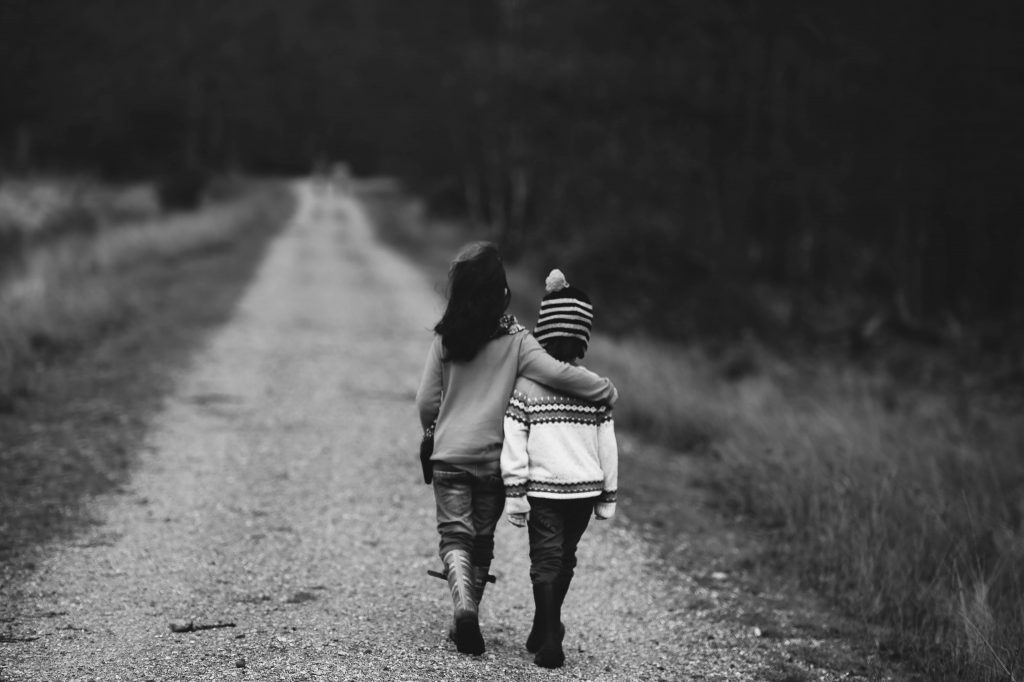 2. Sometimes you need a few plans in place
Having a completely empty week that I could do what I liked in didn't help me on this occasion – I just felt additional pressure to Use It Well. A couple of appointments, days out or even planned tasks, would have given me a bit of structure……….
3. …………and routine
Even on a holiday routine can sometimes be helpful; not necessarily the SAME routine, but something to create a scaffolding to hang your day on, such as getting outdoors at the start or end of the day.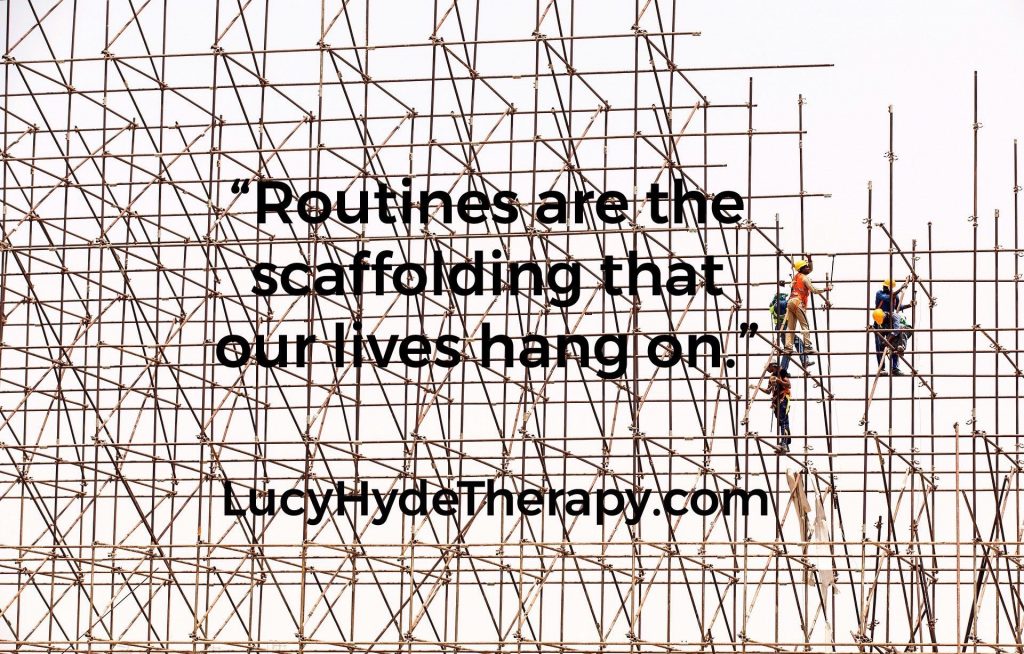 4. Finding ANYTHING weird at the moment is normal
Even things you think are 'just the same'. So much has changed in how we do things, that it's affecting relationships, work, leisure. We're more likely to notice BIG changes and consciously attend to them, but the subtle ones can be slightly out of our awareness and hence more destabilising.
5. Getting moving helps
Going for a walk is always useful for me; I had a looooong walk one day. Although it didn't 'make me feel happy' something about the movement and being in a different space stirred me up and enabled me to clarify and voice some of the stuff that had been going round in my head and bugging me. Walking brought some kind of shift, and that's what I needed. Swimming outside helped too, for different reasons. When I'm swimming in the sea, most of my focus is on not drowning or doing anything (too) risky and that makes it hard to ruminate – in fact, I'm too busy 'being' to notice how I'm feeling.

6. A change of scene is good
It doesn't have to be a trip abroad. Taking a train, a drive, a cycle to somewhere else gets you away from your usual space. In my case this meant getting away from the reminders of all the things I wasn't getting done at home, freeing up a little bit of space in my head. The risk of catching Covid from the car club car was outweighed, for me, by the emotional benefits.
7. Small tasks or activities help your mental health
Even things like cleaning or tidying. Finding a way to bring it back to one thing and focusing on that rather than being overwhelmed by the enormity of everything that I wasn't getting done enabled me to do something and to feel a small sense of achievement from that, even where it was just cleaning the bathroom. It helps if it's something you can do mindfully, bringing your attention to what you're doing as you're doing it (I did a bit of berry-picking) rather than, for example, clearing a pile of paperwork where each piece can potentially lead to another 'to-do'!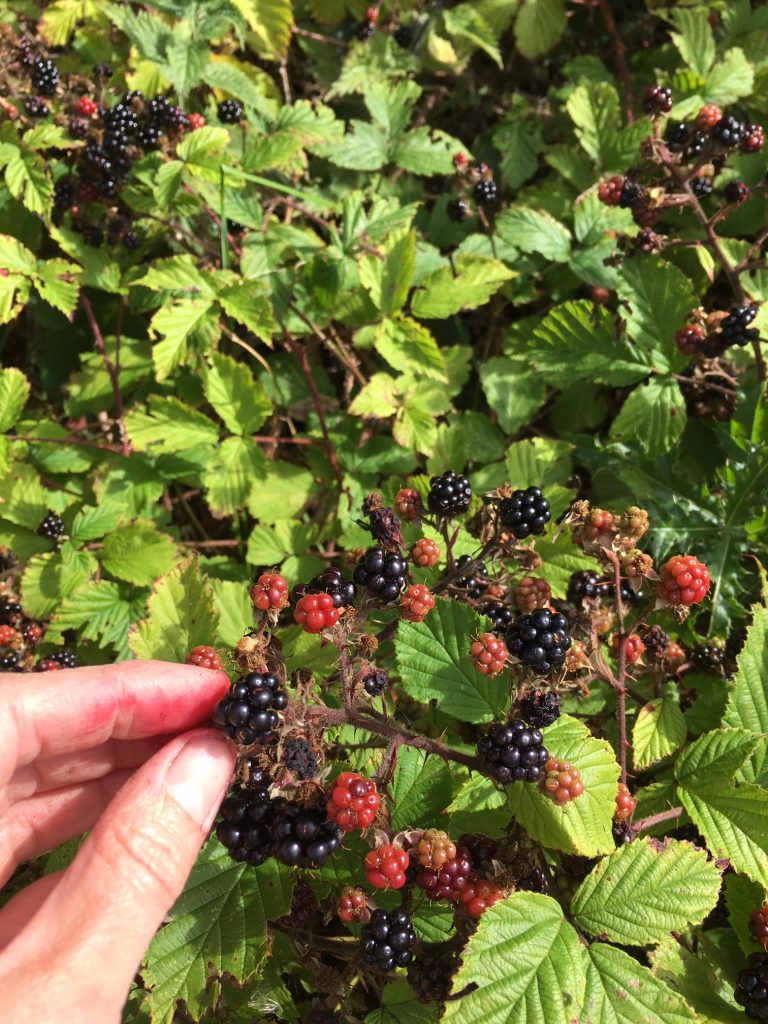 8. Sometimes I just need to surrender to misery!
…….and to hide in bed. Fighting it can mean it takes longer to get through. For the morning of the day I spent in bed, I had a voice in my head telling me I was being lazy / needed to pull myself together / was wasting my week off, but once I'd made the decision to just stay there until I sensed that I wanted to get up, the relief of giving myself permission to collapse was – well, a relief. It was a turning point that seemed to free up more of my energy for the next day.
I'm not saying just letting go and being miserable is always the solution, but my hunch is that it's more often helpful than you think – because there's something about giving yourself permission that sends a really significant message to the part of you that might feel it's not good enough.
Part of me continues to say "but you've had it easy during 2020 compared to many people". I get that. I am grateful that my income hasn't been affected, that I haven't had to worry about home-schooling, that I have other privileges that many people don't (not just my colour, but economics, class and where I live, too), that have meant that I haven't been hit as hard as many people by this.
I can be grateful for all of that and I can also listen to that part of me that's frightened and fed up and doesn't know what's going to happen…… and to let it know that I hear it. Expending energy on giving yourself a hard time for being a snowflake doesn't help anyone else (or yourself).
If you can find the things that support you in difficult times you'll have more energy available to support others.