What does self-care look like for counsellors?
This week I've been fighting a bug. (You don't need to feel sorry for me, I'm doing a great job at that.) As I decided each day whether to go ahead with client appointments I've been reflecting on what was The Best Thing To Do – for me and for my clients. Never an easy one to figure out, this is even less clearcut with online work when the factor of "Is it in the best interest of my clients to be infected with my snotty bug?" is removed. And I don't have the additional effort of hauling myself through the cold to a rented room in the city.
I've been remembering an article I read when I first started working with clients (alas, I can't remember the reference) which spoke of the ethical requirements of self-care. That as therapists we have a professional obligation to look after ourselves so that we are in the best possible position to look after others. At the time I read it this was gold for me; if I had a duty to look after myself it meant that I would do it, as I could circumnavigate the internal messages that told me I was being self-indulgent by doing so. possible.
The downside of my interpretation of this requirement is that my tendency to 'do things right' then kicks in, in the area of self-care, too; I find myself asking myself if I'm short-changing clients by working when I'm not 100% in peak physical and mental condition (i.e. coming down with a cold). That battles against the belief that my clients need me, that I'm letting them down by cancelling. (As counsellors we sometimes forget that our clients continue to live and function pretty well the other 167 hours of the week that we're not with them.)
I'm sure my perspective is skewed by being inside the therapy world, but sometimes it feels to me that counsellors are particularly demanding of themselves and each other in the need to do things right. Counselling attracts people who care, who want to do well for others, who want to 'make people happy'. But sometimes we can be blinded to the value of making mistakes, of having to make a judgment call in a fuzzy situation. Black and white decision making is so much easier!
Self-care isn't all chocolate cake and scented candles (as pointed out in an article I shared a month or two ago). In this context – of whether or not to cancel appointments – it's not all about feeling sorry for myself and curling up under a blanket. Even where I may have felt anxious in anticipation, often I feel energised after a client appointment – something about being so focused on the client, about the privilege of sharing their world, about the magic that happens in therapy. Is depriving myself of that feeling self-care? The total focus that I bring to a counselling session means that sometimes I feel as I'm 'coming back into the world' afterwards. It's therefore an opportunity for me to be centred on something other than feeling under-the-weather – surely a form of self-care?
And as therapists we often feel uncomfortable talking about the reality that our work is also our livelihood – we don't like the idea that we're charging people a fee for 'being nice to them'. (NB: GuthrieTherapy recently helpfully reframed this as "therapists are people you pay to teach you how to care for yourself".) We need to make a living, and I would be dishonest pretending that potential loss of earnings isn't a factor – financial survival is self-care too. There's a practical business aspect to this though: we need to be good enough therapists otherwise our clients won't come back. If we're putting ourselves under pressure or making a habit of working when we're not up to it, that won't help the bottom line.
All of the above comes with the caveat that we need to not push ourselves to extremes – either of overwork or of self-care! As an example; today I felt I was functioning at 85%; I went ahead with the appointment; I did feel I had more energy afterwards but I knew also that I had recovery time, a buffer of a few hours before the next client.
I have worked in jobs where I would go in when I was feeling rubbish – 'presenteeism' we called it in the HR world – because there was stuff that I could do that took less of my energy, and because I felt I had to look like I was keen. I've also worked in jobs where I really needed to be 100% fit to cope with the demand of the role. Being self-employed the only person I'm fooling is myself and I just need to make a judgment and make the best of the situation.
As a therapist part of my work is modelling behaviour to the clients I work with. What am I modelling if I feel like shit and go to work anyway for the sake of my client? That the other person is always more important than the self, that I have to rescue them? Instead I need to check each day as it comes with the information that I have; am I fit enough to work? And check at the end of the day; was I a good-enough counsellor? If some days I decide I would have been better taking the day off, that's information for the future. And that way I'm modelling what it is to be human, that there are very few black and white decisions and that being human is good enough.
***As a footnote: the week after I wrote this, the bug really kicked in, totally flooring me. At one point I started to wonder if I would ever be well again. This was a good reality-check to my musings; there was no way I could have worked in that state – I could barely even think, let alone 'focus on my client'. It was a reminder that sometimes there are black and white decisions!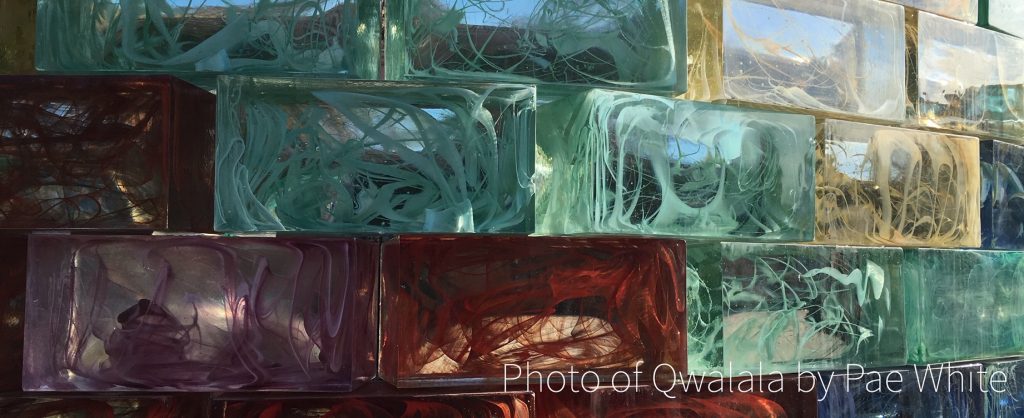 References: Kevin Guthrie https://www.facebook.com/guthrietherapy/photos/a.845794862156054/2040954505973411/?type=3&theater , Brianna Wiest https://thoughtcatalog.com/brianna-wiest/2017/11/this-is-what-self-care-really-means-because-its-not-all-salt-baths-and-chocolate-cake/?fbclid=IwAR0mhoAchqyad-4LLCtZfKfSlfE1cua3CvGxff6Qn5xveLjHvbjmbPRVzdM