I've been thinking a lot more about systemic racism and white privilege in the last few weeks, like many people.
Part of me feels that I have to somehow make an excuse, or apologise, for writing about this topic on my blog. I usually blog when I feel I have something to offer that may help people and this is no different; but I'm aware that there's a bit of me that feels somehow I have no 'right' to speak about this. Which is – of course – bollocks, but it's also relevant in terms of the discomfort that I feel in putting myself out there in discussing racism and what I think about it (and my role in it).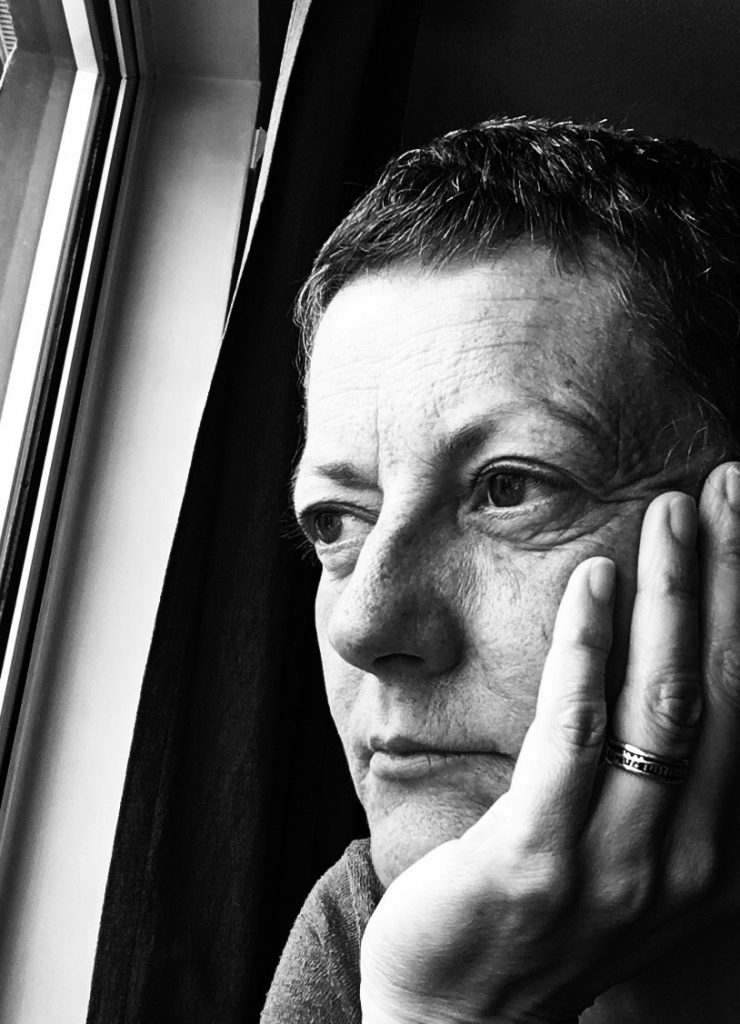 I guess I'm concerned that this is essentially a blog written for a white audience, and I'm afraid that it'll give the impression that I'm a white therapist for white clients. I'm glad when anyone reads my blog – AND I'm aware that difference really exists (pretending that it doesn't contributes to systemic racism).
I'm a white middle class person living in a fairly white area with little deprivation, and I'm writing this from my white middle class female perspective. I've made the assumption that this article is going to be more pertinent to other white people. And I'm aware that it is an assumption, and also that not every white person's understanding of racism and privilege is the same.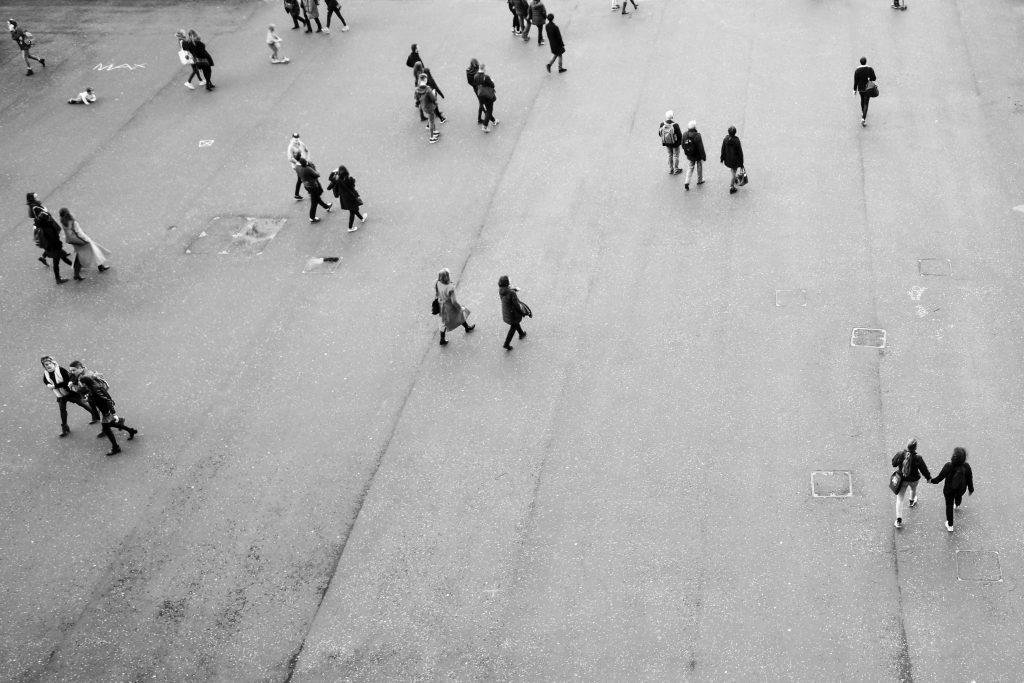 So here goes – this is where I am with my white-person experience right now, and if it feels relevant or helpful for one other person that's 100% better than nothing.
My focus in this article is not whether white privilege and systemic racism exist (I'm taking that as given), or about what I, as someone who has white privilege, can do about them. Other people with a lot more experience than me have written and spoken more eloquently than I could about these and related topics (some links and information are at the end of this article). Where I consider my expertise to lie is in learning to manage my own uncomfortable feelings, and in my work as a counsellor supporting other people to manage theirs.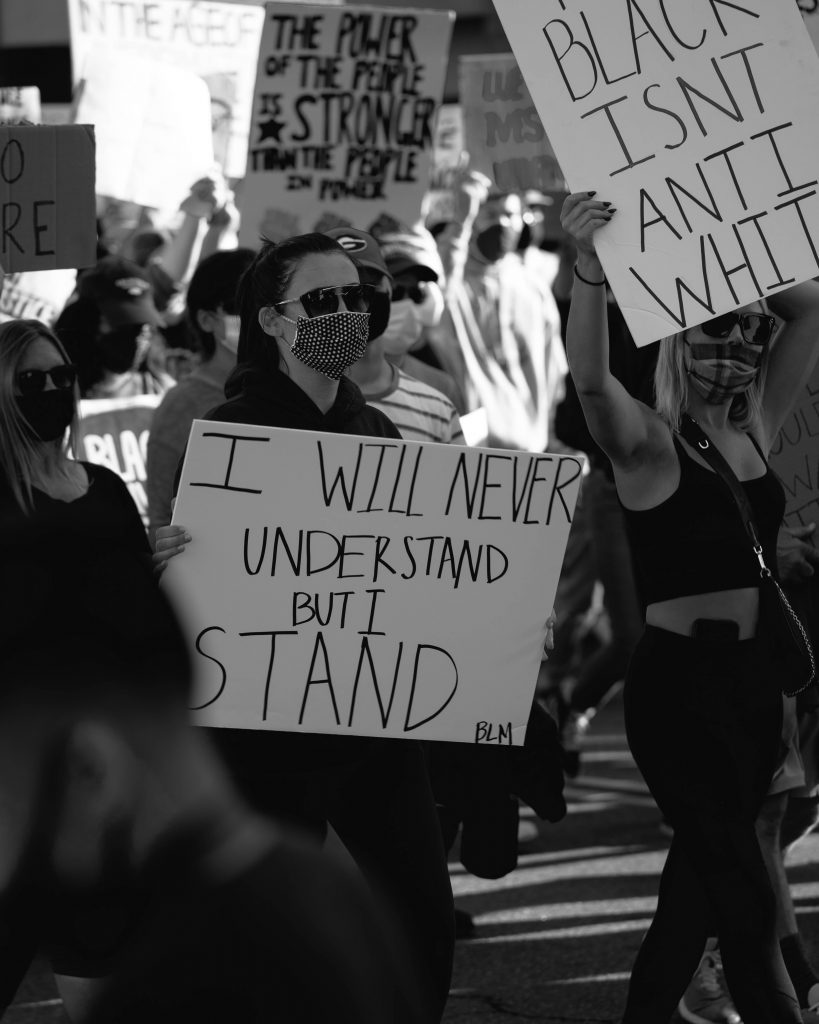 When I told a (white) friend I was trying to write this blog, their response was "I wouldn't go there if I were you. I just want it all to go away." Other things I've heard: "I hate my white privilege." "How can I give my white privilege back?"
Where I am with my white privilege at the moment is here: I believe the reason I struggle with my own relationship to it, is that I see myself as a good person, and part of me feels very strongly that in order to be OK I have to do whatever I can to make sure that other people are happy – and yet at some level I have been complicit in a system that doesn't treat people as equal.
When I'm feeling under stress, or out of my comfort zone, or doing something I don't feel fully confident and in command of, that 'people-pleasing' part is much more activated and takes a much bigger role in the overall 'me'.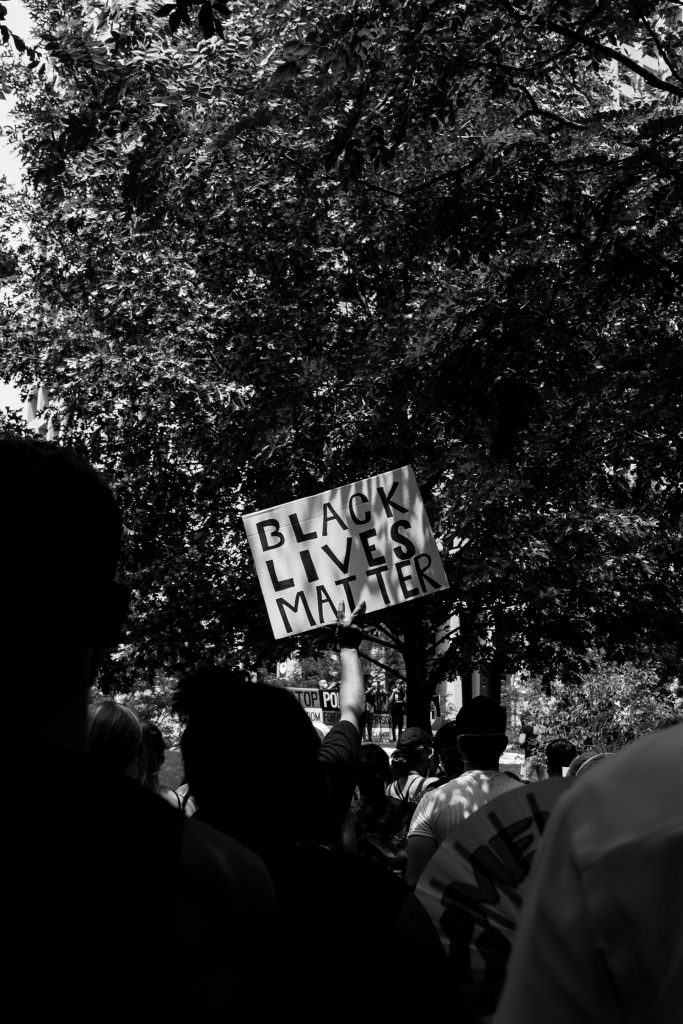 So now, as I'm writing this in my quiet back room with birds cheeping outside and no immediate pressures, I'm able to get distance from that part and see it as an aspect which has good qualities (helps me form good relationships and build trust) and more difficult ones (pushes me to suppress my own needs in favour of others and to lose sight of where my responsibility ends and someone else's begins).
But when I'm under stress I can feel as if the need to keep people happy is ALL OF ME and my ability to think from a more adult perspective is reduced and I just want to make the panicky feeling stop. When that happens I tend to respond from that panicked part which believes that if it can just solve a particular issue 'everything will be OK'. The actual basis of that feeling is a magical belief rooted in childhood; what it is exactly doesn't matter but it influences my behaviour with a need to be a good girl, to not be any bother, to behave well……
Basically my wee child belief "you have to stop other people being unhappy otherwise you'll die" is coming up against a reality where I have 'more' than some people purely because of something I can't do anything about and had no choice in…..the colour of my skin.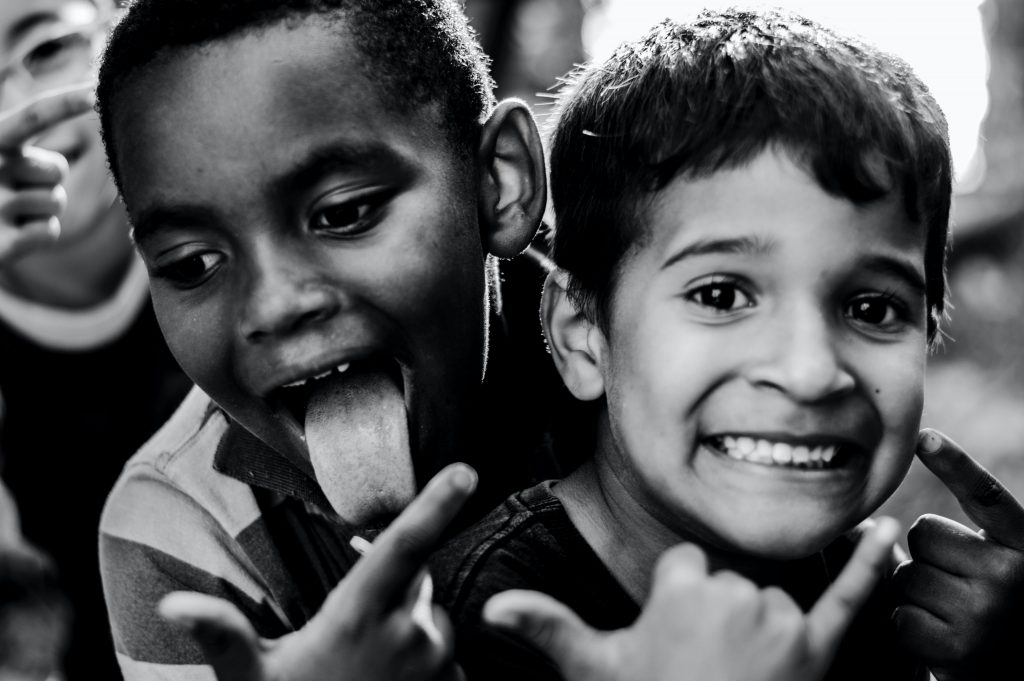 While child-based beliefs vary, a lot of us have some version of this which contributes to our urge to 'be a good person'. On top of this most of us have some sense of our values and morals, which, whether we admit it or not, are connected to how we want people to see us.
So that child bit is quite near the surface and quite panicky, and, for me, that tends to push me in one of two directions to try and get rid of the feeling:
1. If I can convince myself this issue doesn't exist (i.e. if I can convince myself that I'm not in a privileged position) then I will stop feeling 'bad'.
2. If I can convince myself that I've fixed this issue (i.e. if I can 'give my privilege away') then I will stop feeling 'bad'.
With the first I ignore the problem, or tell myself 'I live in a very white area so there's nothing I can do about this', or look for occasions when I've experienced prejudice myself so that I can move into more of a victim role.
With the second, I start hand-wringing, looking for 'quick fixes' and ways in which I can 'make it better' somehow for black people / people of colour. As I write that, I can't even imagine what that 'make it better' looks like but I recognise that it's a 'rescuing' role, where I'm still in a position of power or privilege.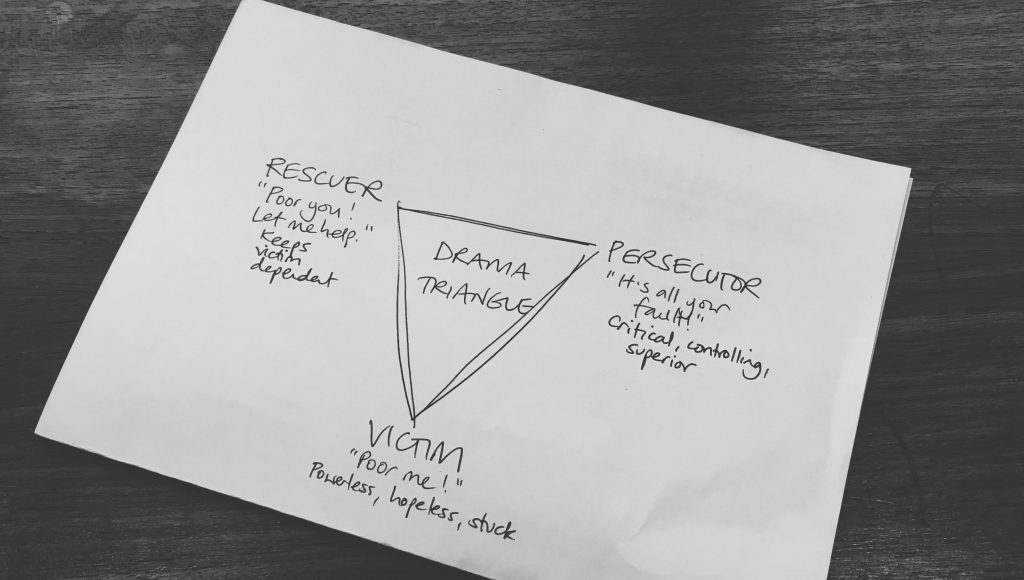 Both these options – if I was successful in getting there! – might help me feel better for a bit, but because they're based on fallacies – that white privilege doesn't exist or I can give it away – the feeling doesn't have substance and won't last. Essentially my focus is on 'my feeling about the racism' rather than racism itself.
So my alternative is to accept that I hold a position of privilege because I'm white, and that I really don't fucking want to hold a position of privilege, and I didn't bloody ask for this privilege that I've got AND I can't get rid of it.

And that is very very uncomfortable. I'm not looking for sympathy, this is my understanding of how messy my feelings are around this.
My emotional experience isn't going to be exactly the same as that of other white people, in the same way that my privilege isn't exactly the same. But if you're feeling uncomfortable about discussions about race and racism then it might be useful to think about how your own particular patterns of thinking or feeling relate to those emotions – e.g. if you recognise you have a strong inner critic, or struggle to feel good enough, or are anxious about conflict. There is probably something of relevance in the points below for you, too.
Things to do to help manage the uncomfortable feelings that may be stirred in you in connection with racism and your white privilege:
1. DEvelop tolerance
Find a way to accept that the discomfort isn't going to go away, and to develop your tolerance for it. Unless something very dramatic happens the racism which is embedded into our society isn't going to be 'cured' in our lifetime. We can all contribute to improving things and reducing its impact but this stuff has been solidly entrenched over generations; we're in this for the long haul. Rather than get away from it we need to learn to sit with it. 'Inner work' practices can be helpful for this: there's an example of one, inner relationship focusing, in my blog "How to ease coronavirus related anxiety".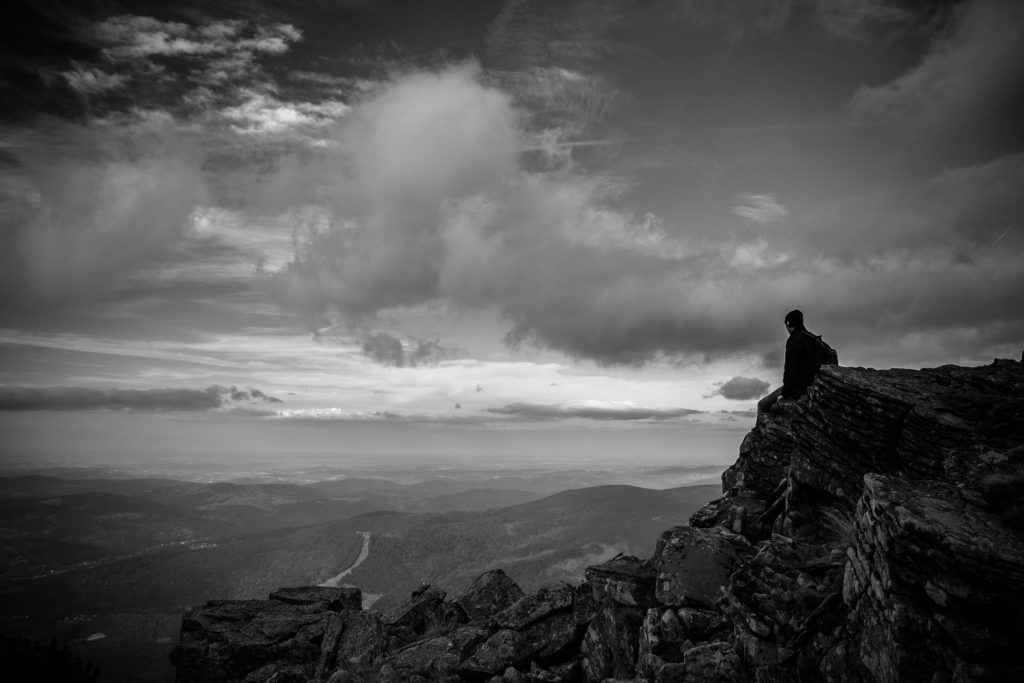 2. EDUCATE YOURSELF
This really helps – although you might imagine you'll just feel worse about your part in this, learning more about it can help with stuck feelings. Learning more about the history of black people in the UK can help you to be more understanding about your unconscious biases; getting to grips with how people choose to identify themselves (e.g. why terms like BAME and BME are unpopular ) supports you to feel more competent in talking about this stuff.
Don't add to the problem by asking black people to educate you; there's lots of information willingly put out there already. I highly recommend Reni Eddo-Lodge's book 'Why I'm no longer talking to white people about race ', a thoughtful and thought-provoking examination of race relations in the UK that is easy to read (though not necessarily an easy read). Ask your white friends for tips on relevant reading – Layla Saad recommends people to buddy up when they work through her book 'Me and white supremacy '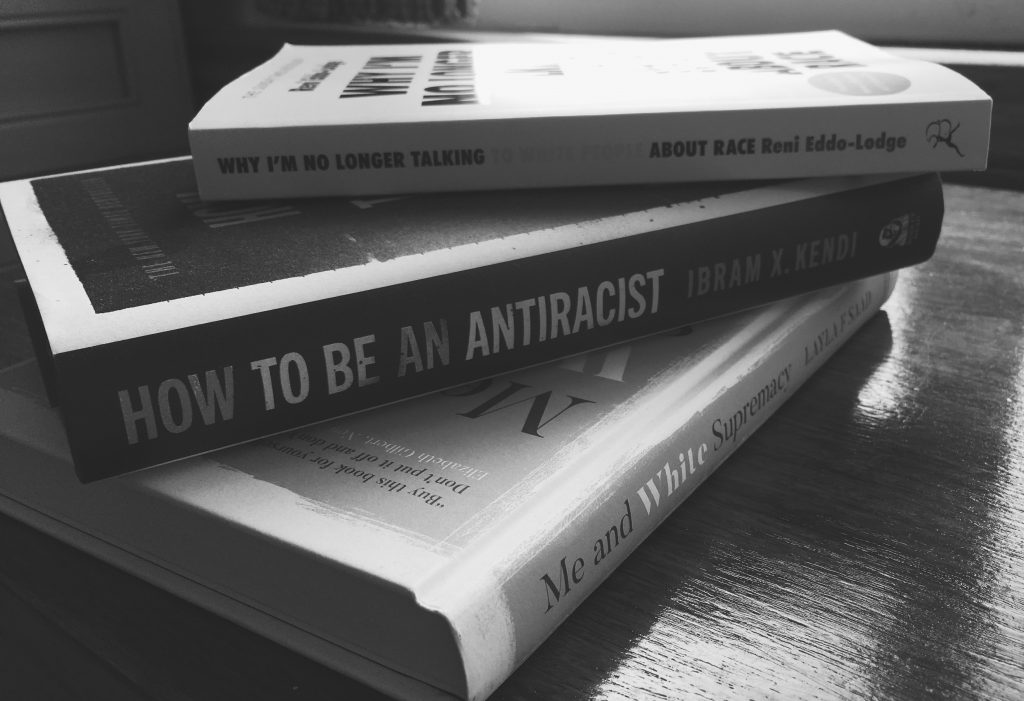 3. TALK TO PEOPLE
I'm not talking about calling out racism (that's important, but it's not the focus here). One of the things that we can do is have conversations about race, racism, white privilege. Speaking from recent experience, this really helps, and though it might feel like you're not good enough for not being out in the streets protesting, it does make a difference. It's a step forward from not talking about race, from pretending that difference doesn't exist. It also helps you move from a stuck place to processing your own relationship with this massive topic.
Talk to another white friend or set up a small online group to chat. Sometimes it might seem you're just getting into a cycle of 'isn't it awful' to start off with which can feel unproductive, but by talking about how you feel and hearing from someone else about what's important to you both, you can develop your understanding and you can build tolerance for the awkwardness you feel. I'm fortunate that part of my working life involves talking about this, as I run tutorials exploring anti-discriminatory practice in online counselling – so I'm used to managing my own fears of 'getting it wrong'. But I'm aware that those conversations are more emotionally charged at the moment and so I give myself more space around them.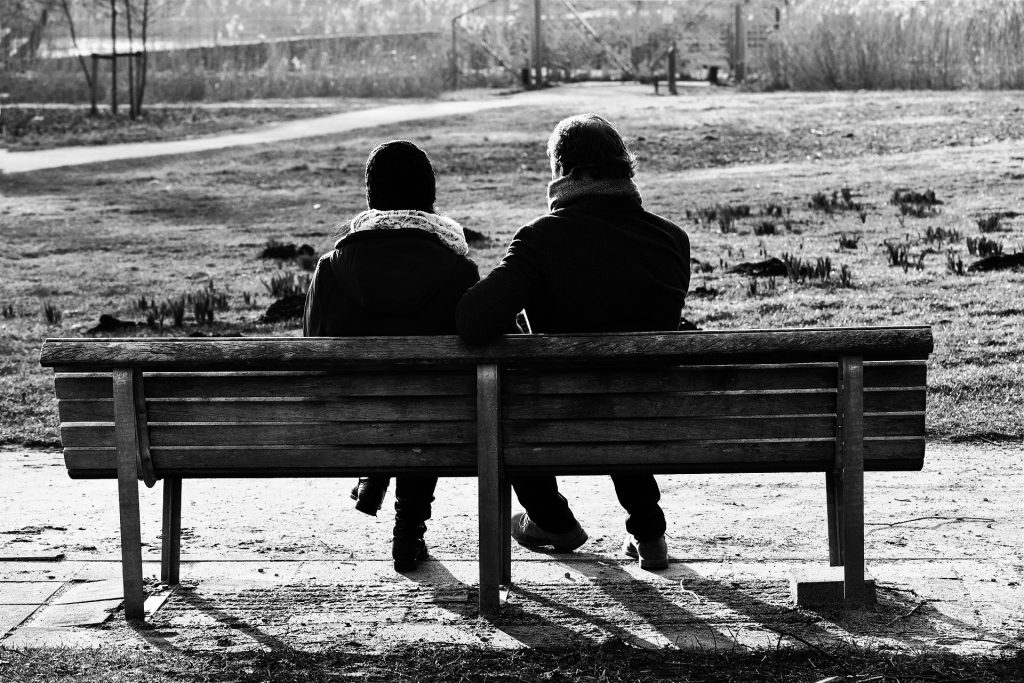 4. shift your perspective
Expose yourself to different points of view. This is a great way of noticing what you assume is 'normal' and you can make it fun. I love escaping into a book so I read as many novels as I can by people who are from countries and cultures I don't know much about. It doesn't have to be fiction – it can be biography or whatever your preferred genre. The vast majority of published writers thus far are white men so that has tended to limit literary perspective throughout history. If reading isn't your thing then there are films, music, podcasts and loads of TED talks, and (once we can get there again) theatre, art, etc……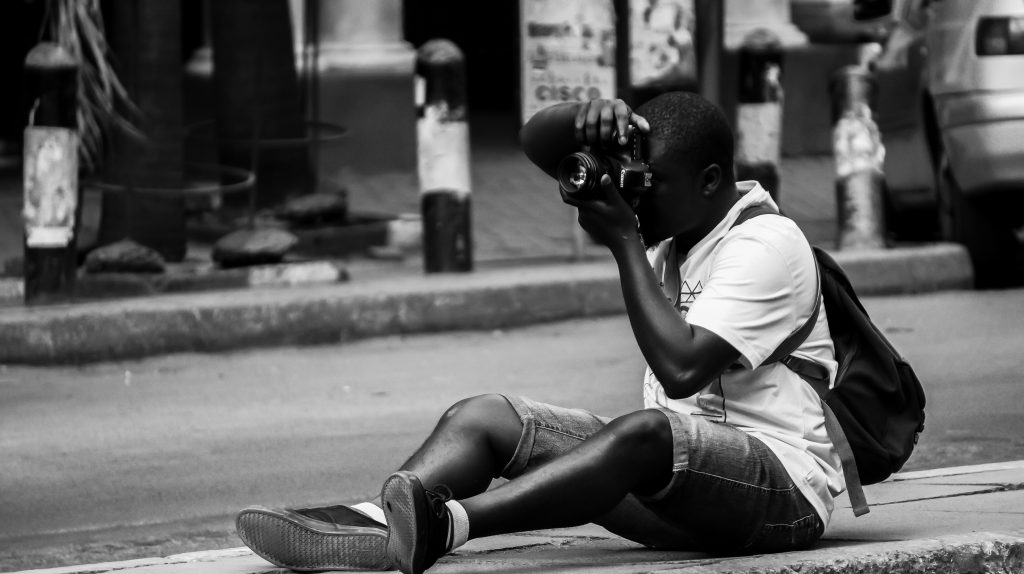 5. BE CAREFUL OF YOUR SOCIAL MEDIA USE
To be fair this is a rule for life! I love the opportunity that Facebook gives me to stay connected to people and to build friendships. But it tends to create a bubble of 'people like us' which has its downsides. It also encourages a polarisation of views into right or wrong, all or nothing, on the topic of #BlackLivesMatter as with other things.
Before you start getting into an argument take a moment to consider – are you just wanting to call someone out on racism or are you hoping to change their mind, and is that realistic? If you're outraged or distressed by something someone's shared – do a quick fact-check before sharing as it may well not be true.
There are lots of inflammatory stories that people like to share because they get a reaction, and the saying 'there's no smoke without fire' is often NOT true. Protect yourself, take a step back, do something else, phone a friend for a chat instead.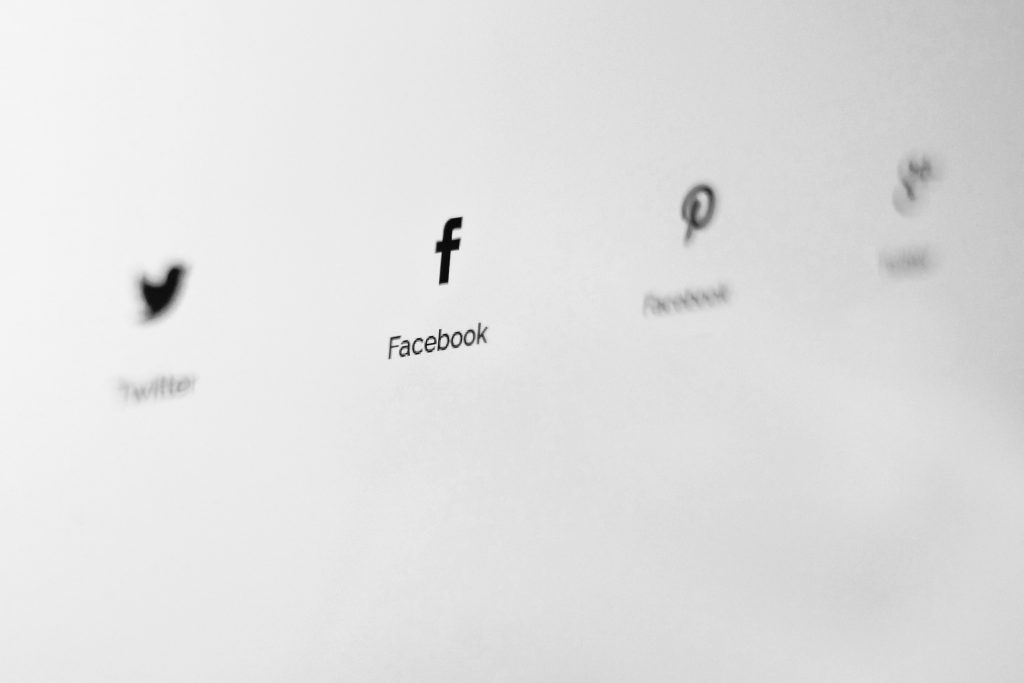 6. BE COMPASSIONATE (TO YOURSELF)
Understand how your context shapes you. I don't mean try and make excuses for not having recognised your privilege before. I mean that you're a product of your upbringing, experience and environment, and they all feed into the assumptions and biases you hold. You need to start where you are – even if you know the direction you want to go in.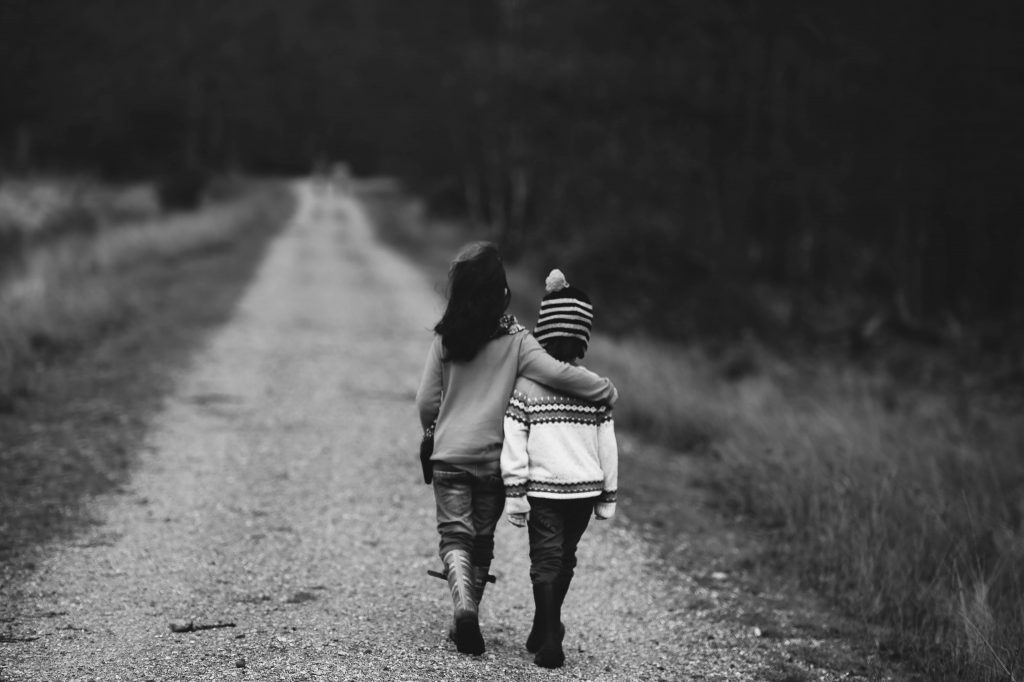 7. don't forget self-care
You're no use to your fellow human beings if you're burning yourself out. So it's necessary to look after yourself in this without that tipping over into avoidance of the discussion. Make use of the resources that you know support you when you need them, and if you need some ideas, check out my blog about stress management tips.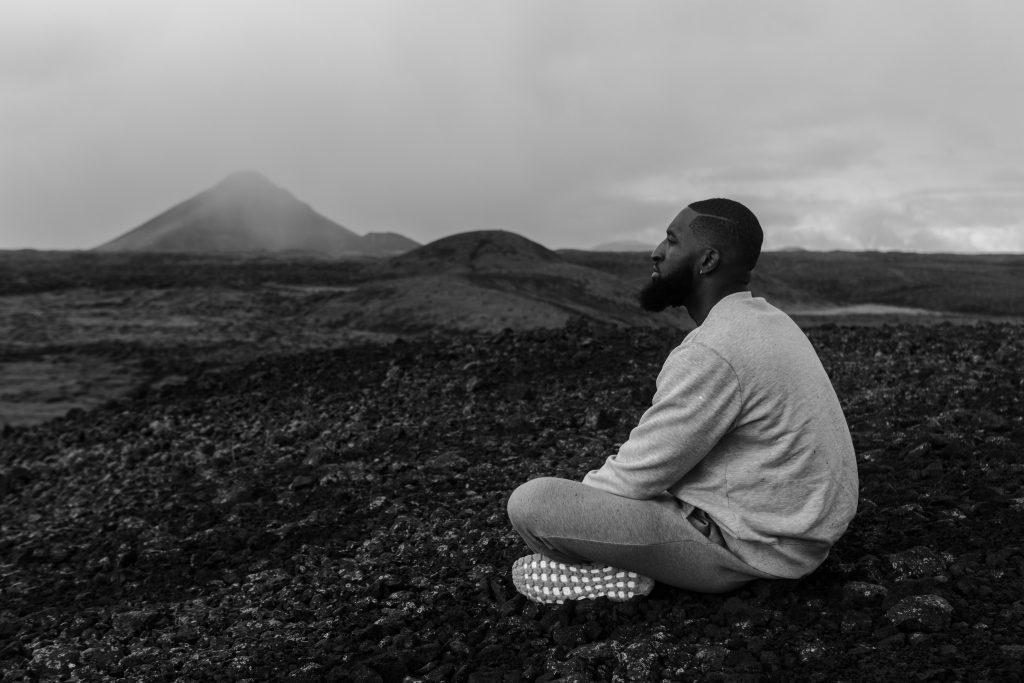 I realise that one of my fears about publishing this piece is that I'll be perceived to be pandering to white fragility or encouraging a 'poor me' view. That's not my intention. As a therapist I'm generally encouraging people to find the balance of safety and challenge that feels tolerable for them. That perspective has a different heft in the conversation about systemic racism, where 'doing nothing because it feels safer' leads to more black people dying and more people of colour being disadvantaged.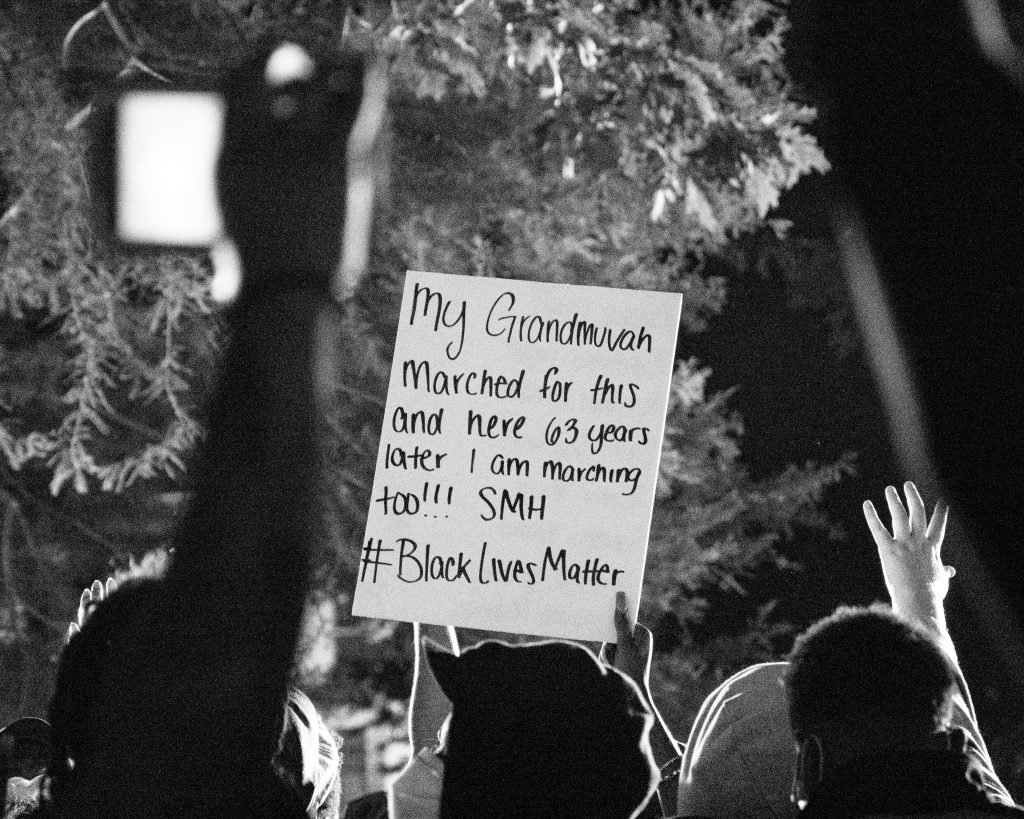 But I'm not talking about turning a blind eye here. Some of us choose to protest and be vocal, some of us aren't there yet and may never be, and the phrase 'keep your eye on the prize' (a folk song from the US civil rights movement) seems pertinent here. It feels as if we are at a unique point of opportunity to make real change. Systemic racism is a problem created by white people that white people need to sort out, but it's not going to happen quickly, so we need to build our resilience to make it happen.
This is a muscle we can exercise to make it stronger.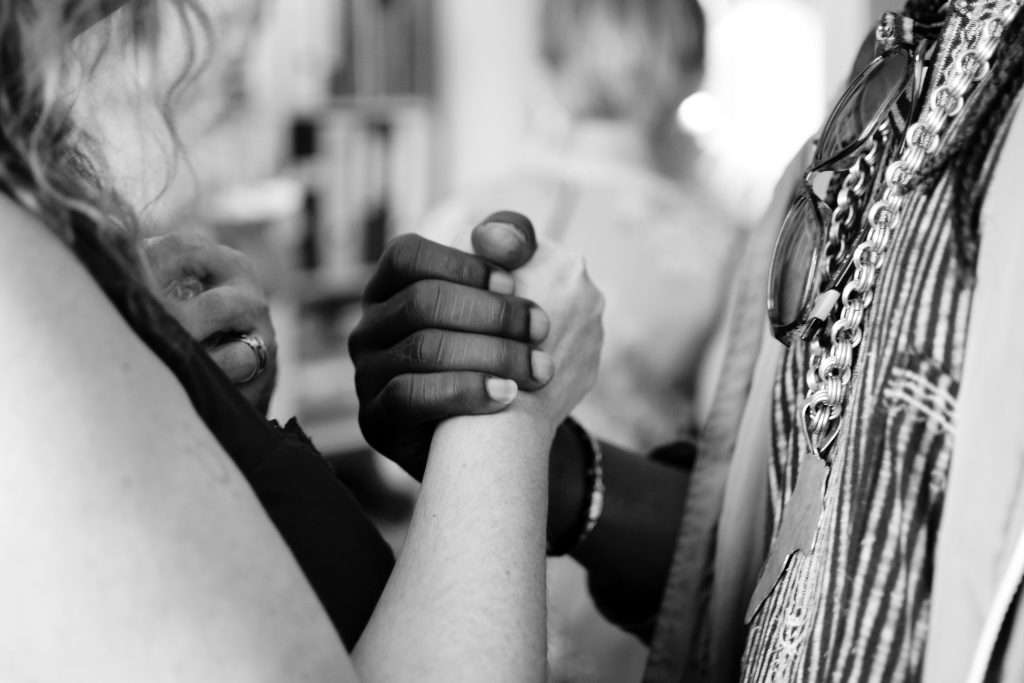 Further reading and resources:
Dealing with uncomfortable feelings: How to ease coronavirus related anxiety and The 8 steps of Focusing . Plus Finding your support .
Read more about white privilege at Is white privilege a useful concept in a UK context and My white friend asked me to explain white privilege .
Check your privilege (it's not just about whiteness) with this Buzzfeed quiz .
Useful for exploring your unconscious biases are Overcoming unconscious and hidden biases and Implicit Association Tests . Please note that some tests ask for information about your own characteristics, some of which information in itself demonstrates bias, for example, binary options with regard to gender!
Read more about Why I'm no longer talking to white people about race and Me and white supremacy .
Here's a neat little video about being an ally .
Read about things that you can do to help make the UK less racist .
If you're on LinkedIn you can read Zoe Clement's blog about calling out racism in your family .
Dr Dwight Turner talks about being a black man in therapy and a black therapist and writes about it too in Black steel in the hour of chaos .
Black Health Matters is a US-based article but much of what it says about the mental health impacts of racism holds true anywhere.
Good sources for human stories include Narratively and Gal-dem .
And finally, you can read about the drama triangle at Karpman Drama Triangle or simply by searching for 'drama triangle'.