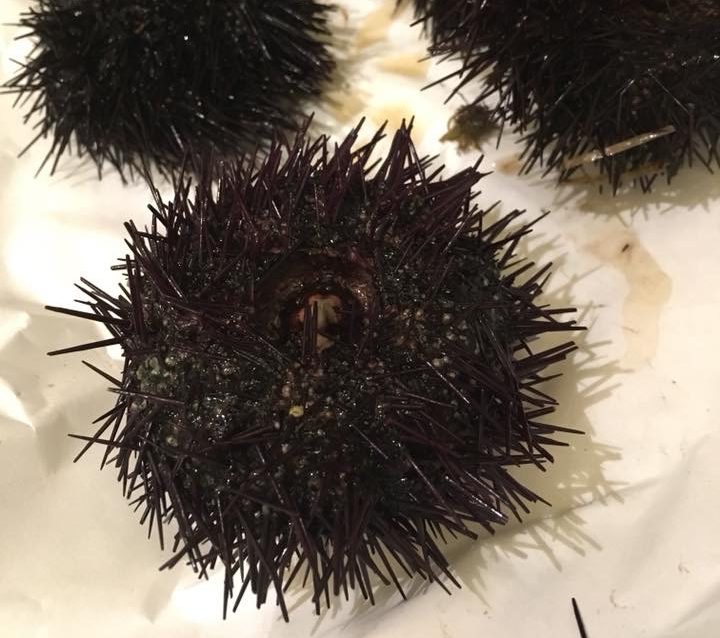 Bah, humbug! A friend tagged me on a Facebook post – a video of Fascinating Aida performing their song which goes "Try not to be a c*nt at Christmas" (their asterisk). My response was that my own song would be more along the lines of "Why doesn't Christmas just fuck off?" ……….so what is about Christmas that brings out my foul mouth and my prickly side?
Over the years, I've definitely developed more of my bah humbug side, and if the thought of Christmas fills you with nothing but joy – or if Christmas simply is irrelevant to you – then this may not be the blog for you! Having said that, reading it may help you understand why some of us struggle.
I've noticed in recent years it's become more socially acceptable to say that you don't look forward to Christmas, or find it difficult. Personally, I've veered between extremes of love and hate over time and I'm surprised – AGAIN – when I realise I'm not sure how I feel about it.
There's part of me, that in the last few years has simply wished that Christmas would Go Away, or that I could fall asleep for a month and wake up when it's over so I don't even have to decide whether it's Good or Bad, and I recognise that these – along with the occasional "I HATE CHRISTMAS" running through my head – have much of the child about them, so there's clearly something triggered in me at this time of year, even if I don't know what it is!
But what I'm also noticing is that somewhere in this I seem to have moved towards an acceptance that Christmas is Difficult. As if instead of pretending it's wonderful, I've decided that it's awful, and I suppose I'm wondering if I – and those of you who struggle a bit at Christmas – can choose a different response.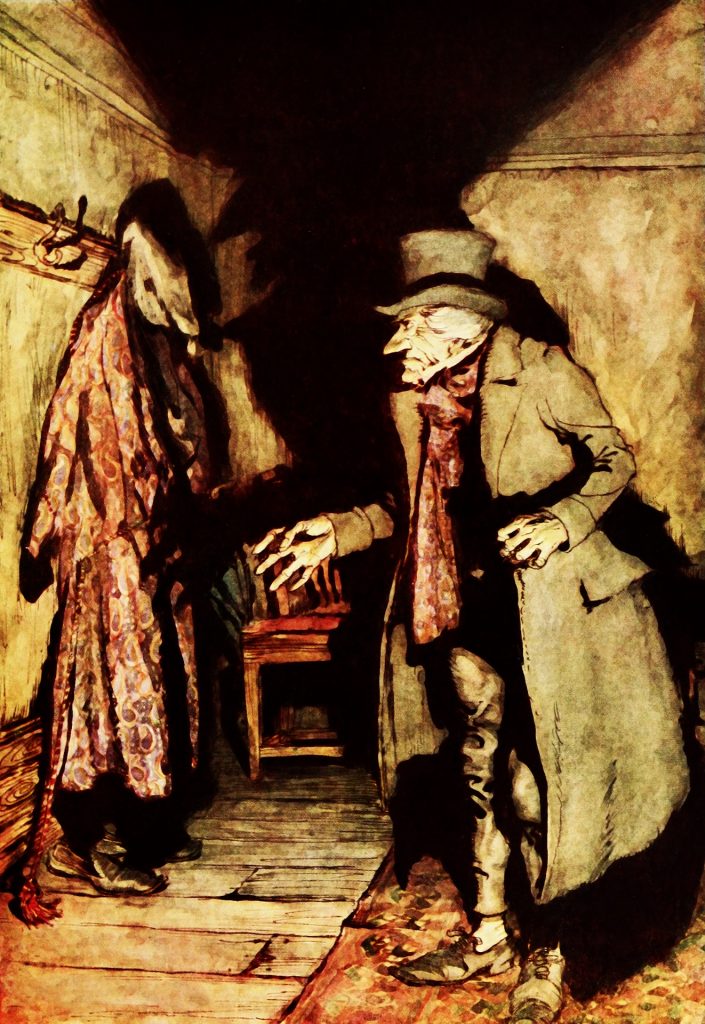 What is it that makes Christmas a challenge?
Here are some of the reasons that seem relevant to me for why this can be a difficult time of year, and I'll explore them more below.
Guilt over how one 'should' spend the festive period
Family dynamics are intensified
Financial stresses are increased
Juggling work pressures
SAD or winter blues
Expectations of self
Figuring out how to keep everyone else happy (and forgetting about self care)
Grief for lost loved ones intensified
Being out of usual routines
Balancing consumerism and environmental concerns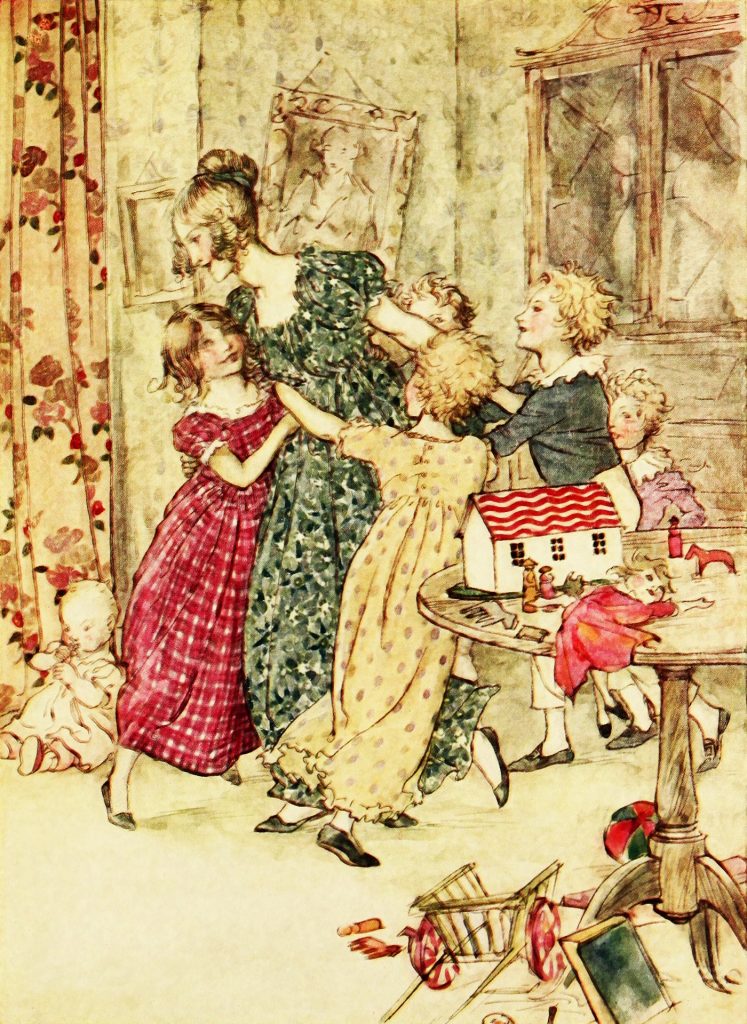 Guilt over how one 'should' spend the festive period
There are lots of assumptions around Christmas. Even while we know that it's not all about roasting chestnuts round an open fire while dashing through the snow in a one-horse open sleigh, and that the reality is more about the oven breaking down just as the packet of ready-made roast spuds is being opened, on a day that is too-warm-for-this-time-of-year and never gets properly daylight through the grey………….even while we 'know' that cognitively, there's often a part of us that still holds the dream of a Christmas card within.
This can be equally so if you grew up with the perfect Christmas gathered round the tree and are always seeking to return to that, or if your Christmasses were full of arguments and broken families, because chances are that you have a very vivid picture of what you missed out on, and part of you still wants it. So Christmas has some weight riding on it and there's a good chance that it'll disappoint – and you might blame yourself in some way for that.
Family dynamics are intensified
Ah, Christmas…….it's all about family, right? Getting together and feeling the love……at Christmas there's a good chance that many of us will be seeing family, and often a large number of family members in a relatively short period. Even with people who we have an apparently harmonious relationship with, spending time in the family setting can trigger historic patterns of behaviour, perceived injustices, slipping back into family roles (black sheep………favoured child….).
On the other hand, we may also be more likely to see people out of a sense of 'duty' who we'd really rather not. It may be the one time this group of family members gets together! This all takes its toll on our emotional energy, and can lead to us feeling shitty for reasons that we may not understand, especially if they're pushing buttons from a time when we were very young.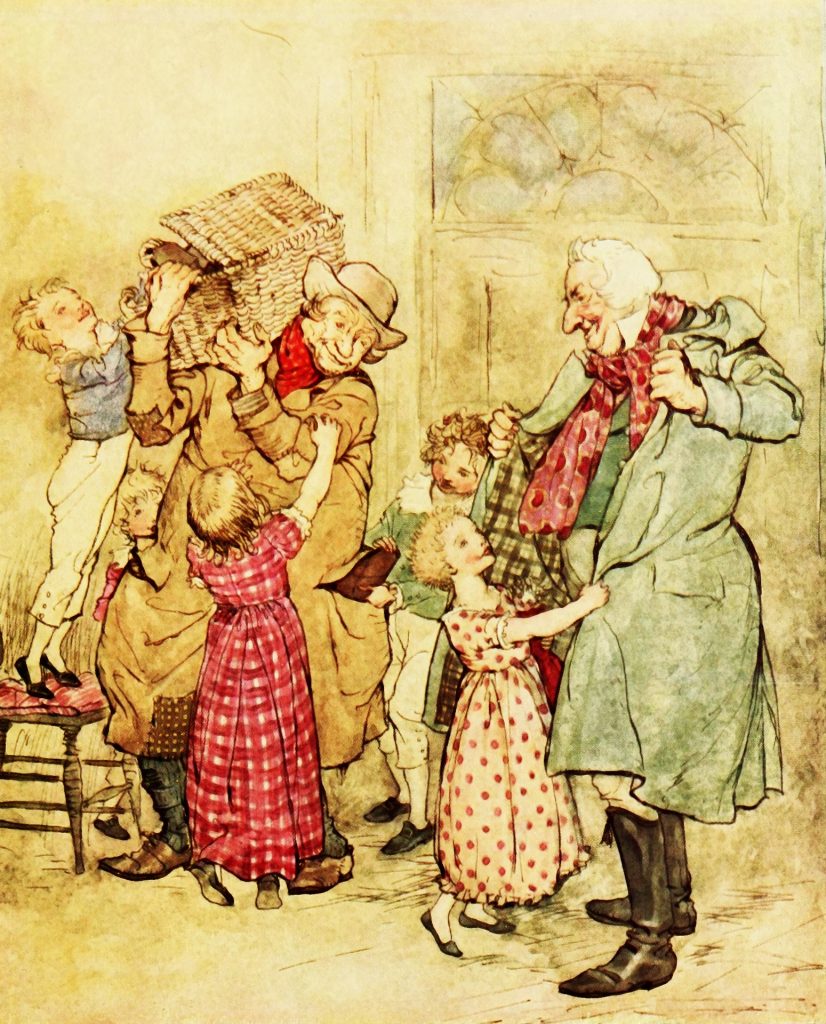 Financial stresses are increased
It can be a particularly hard time for parents, if we think that Christmas should be a time of excess and generosity, and we're struggling as it is week to week. Of course you want to give your child the best Christmas possible, everyone's sharing the latest bloody John Lewis ad.
Parent or not, there's often Christmas nights out to pay for on top of presents and we expect to eat more luxurious food than normal. And again, whilst we might be consciously thinking "but I know the most important thing is that I'm seeing the people I care about" we can still often be carrying expectations of ourselves and believing that those people will think we don't love them if we don't get them the right gift.
Juggling work pressures
The financial aspect feeds into this one too…….for people who are self-employed the festive period can be a tight time with everything closing down or clients' holidays meaning that they have less work. And, for people who work in industries that keep going right through without a break, there can be the added pressure of fitting shifts around getting together with friends and families who don't have the same commitments, and for potentially working out childcare arrangements while children are off school.
SAD or winter blues
Whose bloody idea was it to make Christmas at this time of year? Yes, culturally we associate Christmas with snow and dark starry skies, but winter can be a tough time for people with the reduced daylight hours, and some people also have low energy levels because of the cold. Symptoms of Seasonal Affective Disorder can include low energy, trouble concentrating, fatigue, increased appetite, desire to be alone, greater need for sleep and weight gain. Even if you haven't been diagnosed with SAD, you may be affected by low mood more in winter than the rest of the year.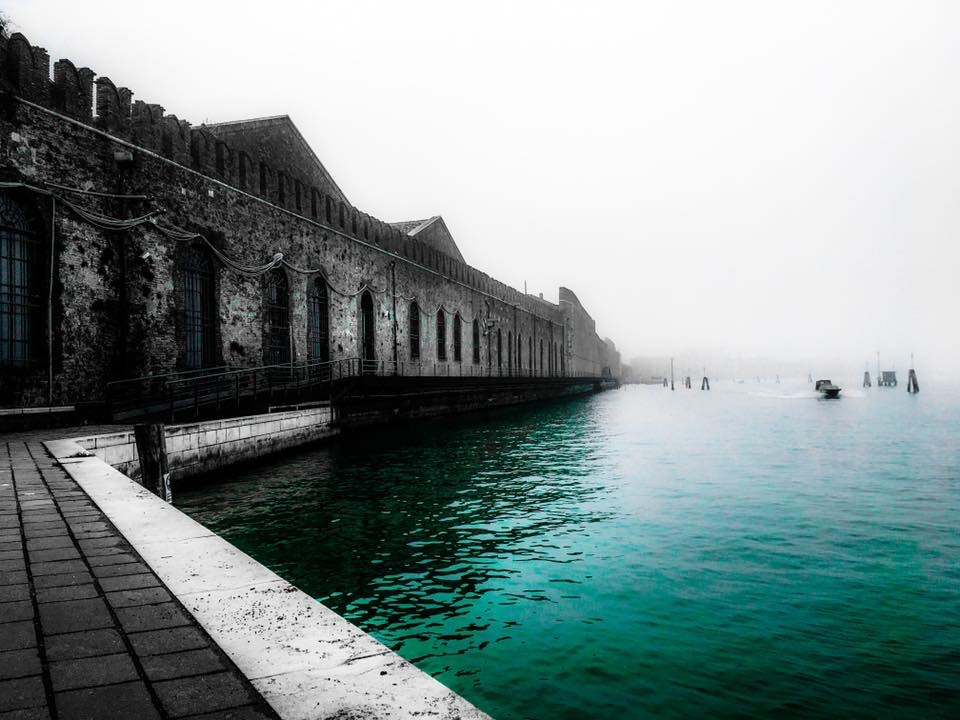 Expectations of self
These can be hard to notice – we often assume that we should do and be a certain way without even being aware that these are assumptions – based on our family history, and then exacerbated by Christmas adverts and Hollywood (I bet if we were all brought up on Mike Leigh or Ken Loach versions of Christmas movies we'd have a different perspective).
I was brought up in a house where we always had lots of homemade sweets around and every possible foodstuff; 10 or more people descended on the house and yet it seemed there was still everything that anyone could possibly want. I carried that memory with me as I set up my own home and couldn't understand why I found it a struggle to fit in making two different sorts of homemade fudges plus rum truffles and marzipan-stuffed dates, around working full-time in a busy job up until Christmas Eve. It took me years to pay attention to the fact that when I was little my mum had already been doing that type of Christmas for 20 years, wasn't working outside the home – and may anyway have been fed up with the whole thing herself!
Figuring out how to keep everyone else happy (and forgetting about self care)
Are you a people-pleaser? Chances are that this part of you heads into overdrive in the run-up to Christmas. It's only when I lived abroad for a while, and enjoyed Decembers that were pretty much as tranquil as any other month – because we didn't know many people – that I realised that my 'normal' December seems to involve having to meet up with practically everyone I know, all in one month! "Oh, we must go for Christmas drinks!" So, I'm already having a busy month, but for some reason I feel I need to agree to making it busier thereby further reducing the time that I have to do the things that I'm the only person that expects them of myself anyway…………and breathe.
Grief for lost loved ones intensified
This can be relevant whether those people are missing through death or have moved away. For people who have families scattered all over the globe, Christmas can feel a very empty time, the equivalent of the little match girl gazing through the window into the candle-lit sitting-room of children gathered round a parent reading a story by the Christmas tree. You might also be grieving for the family or loved ones that you never had – a lost Christmas experience that never was. So Christmas can also be a very, very lonely time.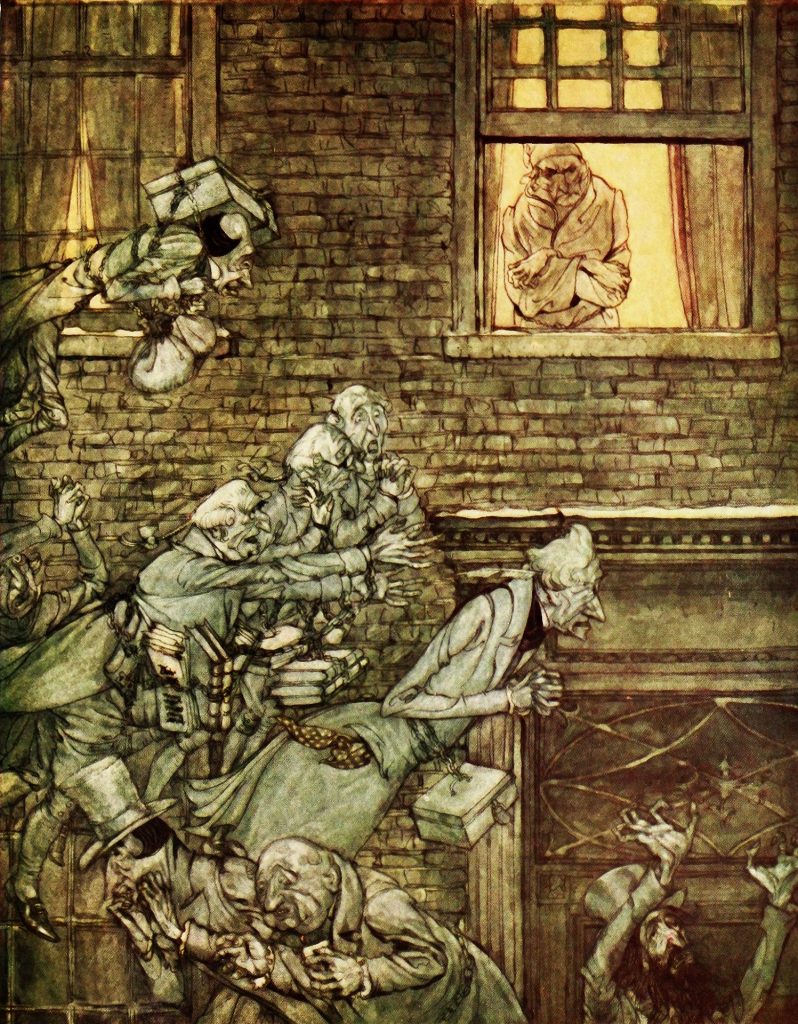 Being out of usual routines
Routines are great. They're the scaffolding that our lives hang on, the stuff that we don't have to think about that gets us through the day or week. For anyone who's had times when they've felt their energy ebbing – physical, mental or emotional – developing self-care routines can be really helpful.
These can often be very simple things – a brief walk before starting the day's work, 10 minutes planning the day, journaling before bed. They can take a little time to establish – and they can easily fall by the wayside when the rest of the daily routine changes – kids are around all the time demanding attention, you're not at work, sleeping times are different – and often you don't notice you've slipped out of them until you realise that we've already emptied the tank.
Balancing consumerism and environmental concerns
I spent years – and I mean YEARS – making myself feel crappy about Christmas present shopping, gradually finding ways of making present-shopping a pressure and a chore. At some point in the last decade, I added a new tradition to Christmas day: the empty box to put the proportion of Christmas gifts in that, as soon as they were opened, I knew were going straight to the charity shop. And yet it still took me a long time to be able to say, at last, to all those people I exchanged gifts with: "I'm not getting you anything this year, please don't get me anything."
The effort and angst that was involved in giving myself permission to do things differently – because I was afraid, at some level, that people would think I didn't love them – or wouldn't love me – was enormous. I see lots of people this year struggling with the balance of wanting to demonstrate love but with awareness of the devastating effect that that 'demonstration' is having on the planet – and a lot of these struggles seem often to be focused on the fear of hurting others.
But what can I do about it?
Many of the above points relate to challenges that affect other areas of life, or crop up at other times of year, but there's something about Christmas – with its combination of tradition, family scripts, media hype and cultural assumptions – that seems to roll lots of difficult shit up in one stinking bundle and rub our faces in it. A lot of people find it difficult to prioritise their own needs at the best of times, so a festival that is all about 'giving rather than receiving' can exacerbate this.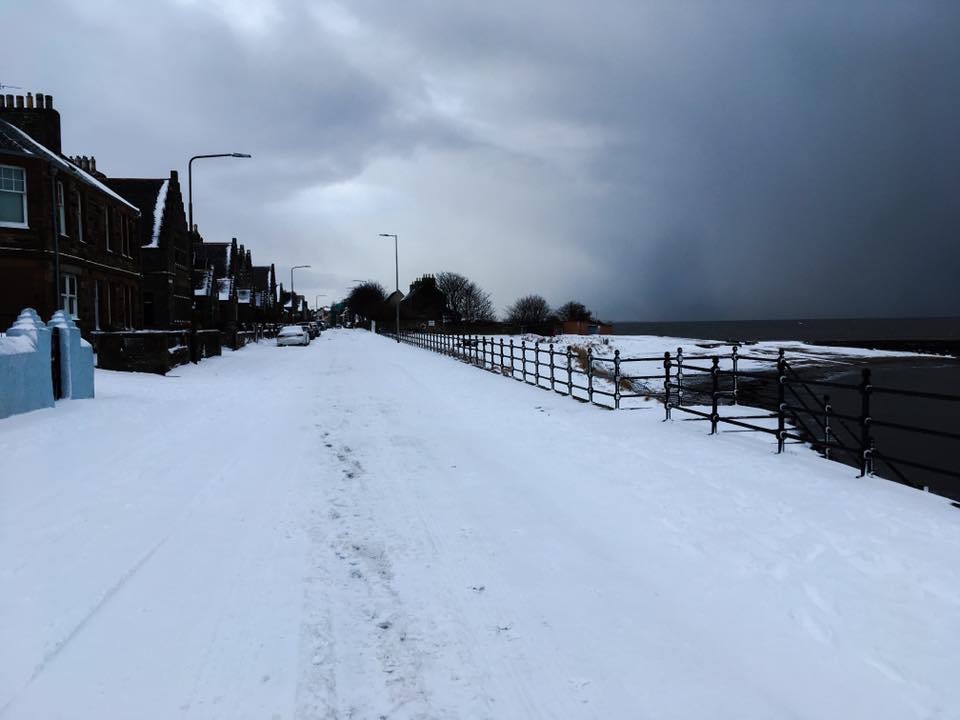 Interestingly, research indicates that emergency room visits for mental health reasons drop around Christmas itself – possibly because people at risk have others around them on Christmas Day – but that they rise again afterwards. See this article about it. This, for me, highlights that 'Christmas stress' speaks more about the whole atmosphere around the Christmas period rather than the day itself.
And it seems to me that the 'remedy' for this can be the same as at other times of year – but it can be harder to apply during this period. How can you listen to what your own needs when there's a family row going on next door? How do you choose not to repeat previous unhelpful patterns when you're thrown into the historic family setting that led to them developing?
I don't have a simple solution to this. I'm struggling with it too. But I think it's something that we need to continue talking about and I'm offering some suggestions to help you think about it below.
Notice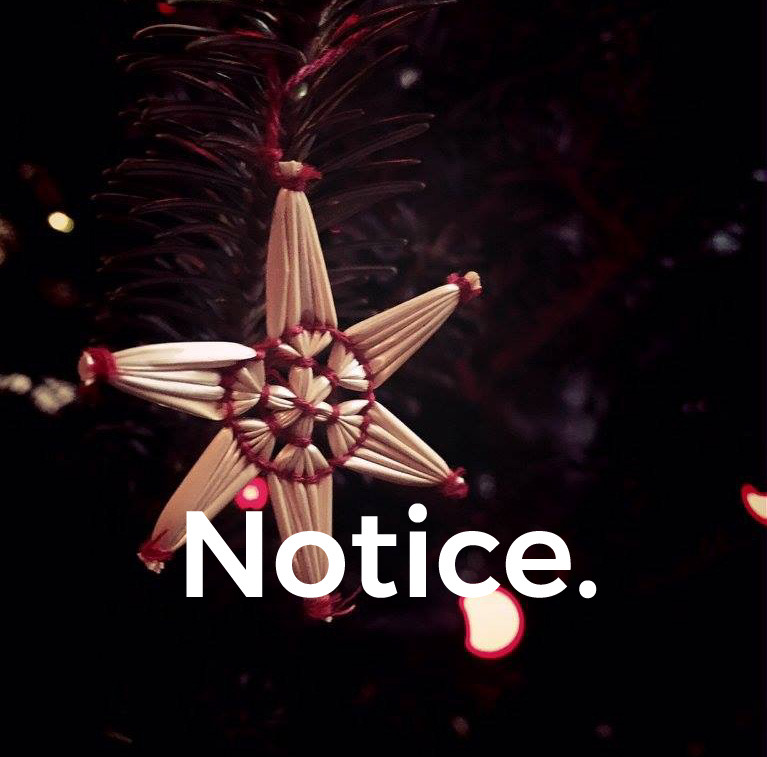 Make some time to tune in to yourself to get a sense of what your discomfort is around Christmas. Perhaps you think you already know quite well, but it might be something that you try and ignore because you feel you 'should' be looking forward to it. Making a few moments to just notice what comes up, not to change it, simply to acknowledge, can really help that part of you – that may be anxious or unhappy – settle a little.
Question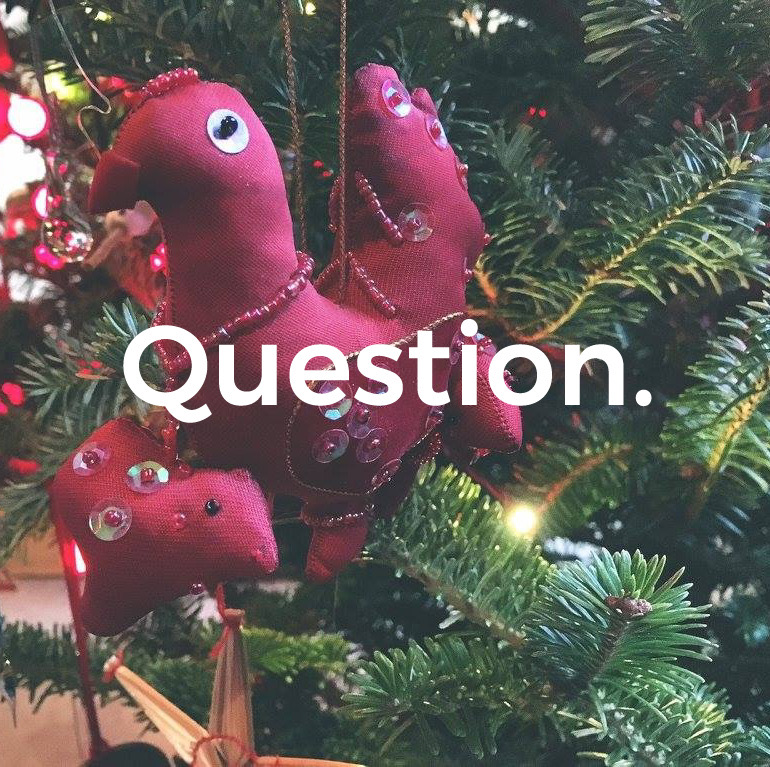 What are your beliefs around what Christmas is or should be? Have you stopped to consider whether these are realistic or achievable – or might they be rooted in some childhood fantasy? Does hanging on to them help, and if not how might you allow yourself to let them go?
Buffer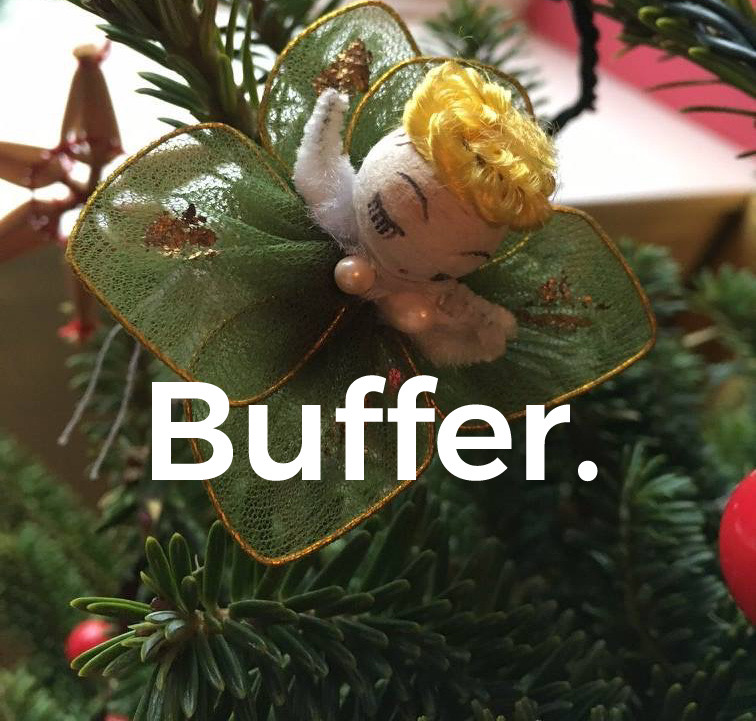 Give yourself buffer time if you can, to manage the emotional impact of seeing people. If you find yourself thinking "Well, the most efficient way of getting round these different sets of family would be drive to see everyone the same day", stop a moment to consider instead what might be kindest to you? There may be certain people who really stir you up emotionally at this time, and if you can give yourself time to settle after you see them it could help.
Say No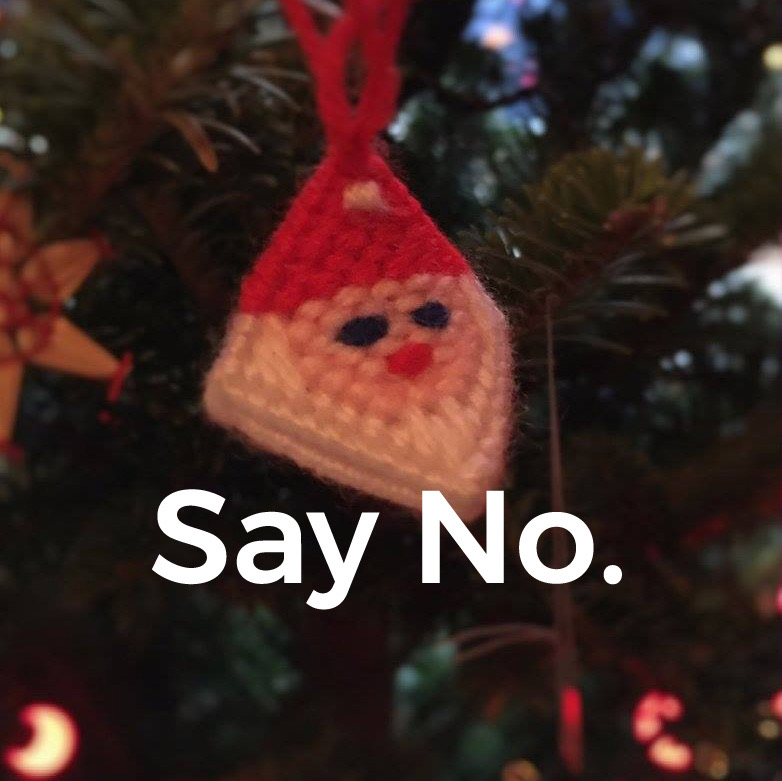 It's OK to do things differently. I often hear people say "We always do……" – No. You may always HAVE done something but it doesn't mean you can't choose to do it differently. You might find others would enjoy the change too – and if they don't that's not your responsibility. Let's be realistic though, you may need to choose your battles here. There are going to be some people you find it easier to say No to than others, so keep reminding yourself the purpose of this is to conserve your own energy and wellbeing.
Think about what you want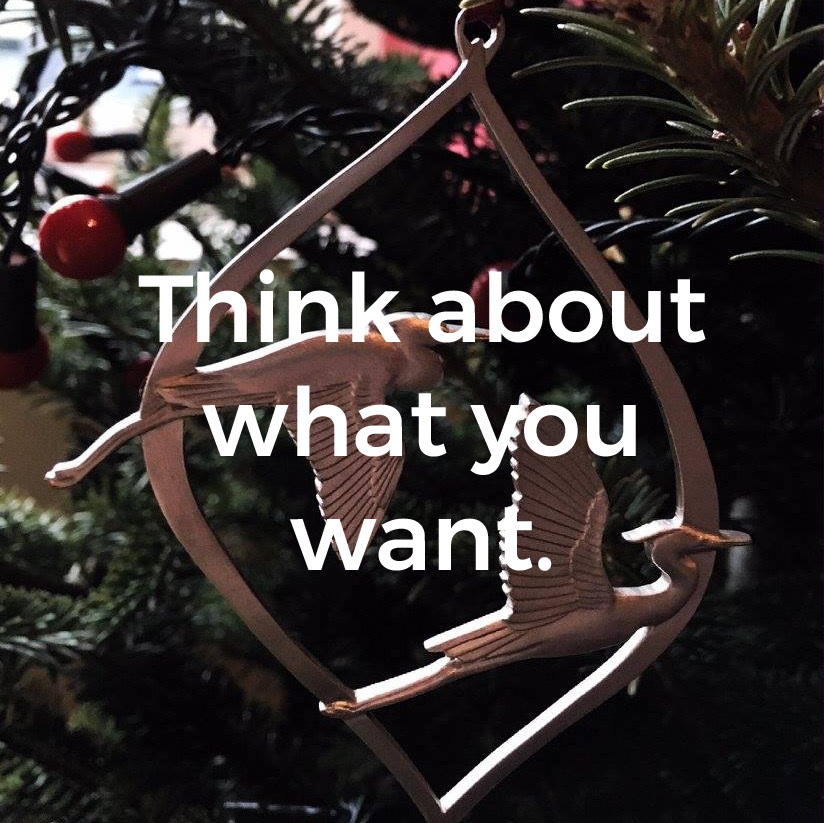 What would you like to be different about your festive season and how might you get it? How realistic is it? Who would need to be involved? What would you need to do differently? If there are things that others need to do differently – think about what you can do for yourself, if they refuse to change.
Start a conversation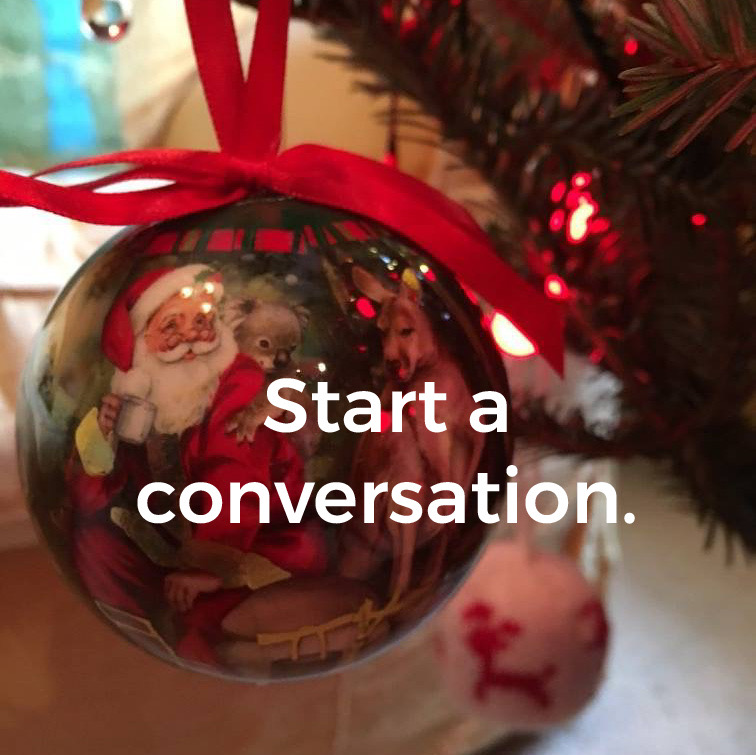 Talk about how you're feeling about Christmas with someone. You might find they feel the same. Most importantly, find ways to talk about it with the people who are involved. No, I don't mean saying "I hate Christmas and I'm sick of you getting me things I don't want even after I've told you" – but perhaps it would be OK to start with something that feels relatively small and unthreatening. I really believe that this is a time when practically everyone, to a greater or lesser extent, focuses their attention on what others think or want, or makes assumptions about what others expect – so actually owning what YOU want can make a real difference.
Plan ahead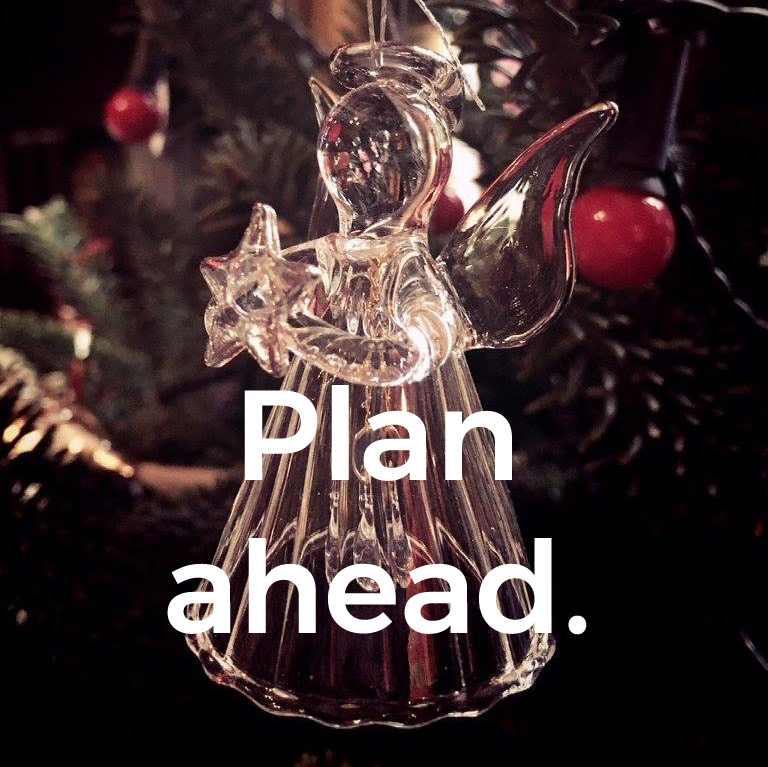 I've found that Christmas seems to have suddenly come upon me this year. I'm not sure some switch in my head doesn't flip on 1 December. But that's made me think of the advantage of thinking ahead next year – starting to make plans way too early because suddenly it may be too late. I'm not talking about plans for 'getting everything organised to have the perfect Christmas' – I'm talking about making time in January to reflect on how the last month was – and really thinking about what I might want for next year.
Be prepared to 'manage'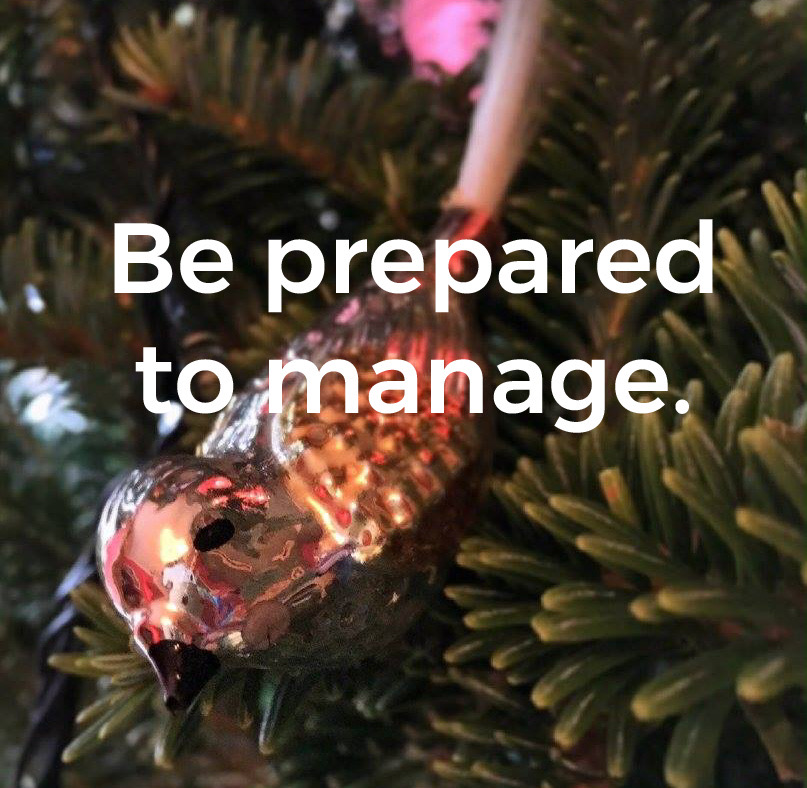 Perhaps one of the hardest things to let go of is the belief that somehow if you can just change that one thing, then you'll have a joyous Christmas. While hope can be a wonderful resource for change, some of the things you find difficult about Christmas may not be 'fixable' by yourself, so it might be helpful to think instead of how you might manage Christmas in the healthiest possible way for YOU, including allowing yourself to be ambivalent about it.
Breaking with traditions
For those people for whom Christmas is a religious festival, even where they find the secular bit a bit tricky, they may still celebrate and enjoy the spiritual aspect of the period. If Christmas doesn't have that relevance for you then getting a real, felt sense of what you are celebrating may be important to consider.
I often hear people talking about making their own traditions at Christmas. This can be a great way of escaping from misery-inducing family traditions that you were born into, the classic example being when starting a new relationship and agreeing that you spend Christmas Day together (not with the family of either partner).
But even with new 'traditions' we can set ourselves up to 'feel bad about feeling bad' – i.e. we establish our own rules on 'what will make us happy at Christmas'. We all change over time, as we get older and go through different transitions. I'm thinking of establishing a new tradition for myself – of checking in as the season approaches, to decide what I need this year. A few days away where no one knows me? Helping out in a soup kitchen? A quiet time with normal food and a long novel to read by the woodstove? I might even surprise myself one year by choosing to host a full-on tinsel-and-turkey gathering……you never know!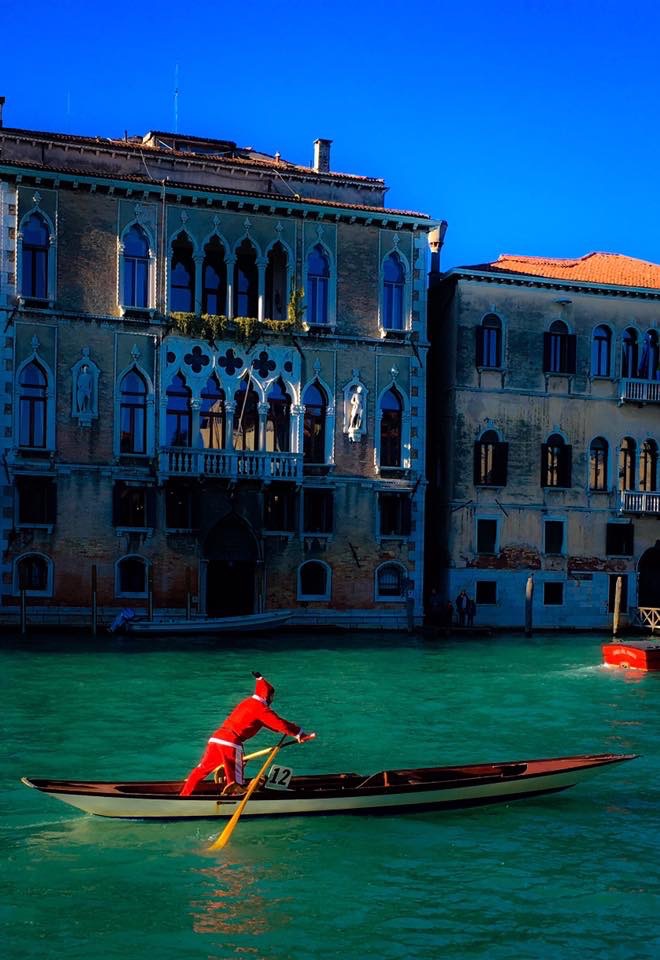 If you're alone at Christmas, and would like company on Christmas Day, check out Sarah Millican. She started the annual #joinin campaign at Christmas, for people to hang out together on Twitter, rather than alone at home.
I'm very aware that this blog is written from my own particular perspective on The Christmas Struggle and that I have my fixations and blind spots. I'm really interested to hear what you find easy or hard at Christmas time, how you manage challenges, and if there's anything you're thinking about doing differently.
Remember also that Christmas – or the run-up to it – could be a good time to reach out, to speak to someone. If something from this has struck a chord with you that you'd like to explore, please get in touch with me here or with another counsellor.
Oh – and if you like foul-mouthed Christmas tunes and want to enjoy Fascinating Aida's song – it's here .