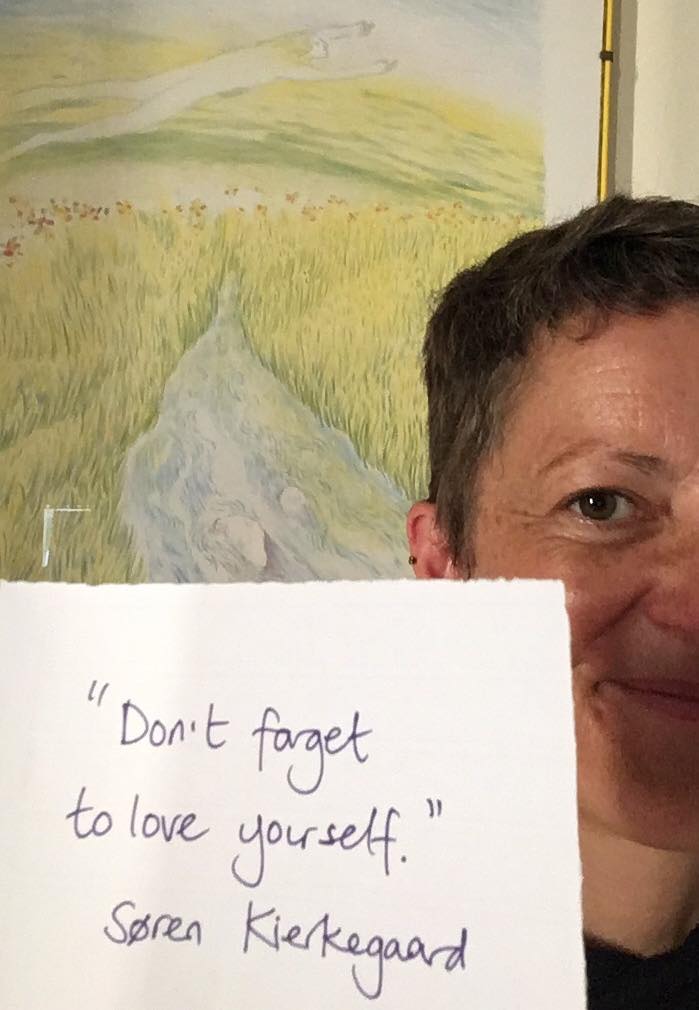 I work with clients in person (also known as face to face therapy). Currently I only offer sessions outdoors (walk and talk) in East Lothian. I also work with clients online, offering online therapy in a variety of media including text-based counselling.
The principle of the therapeutic counselling relationship is the same whichever you choose. I want to work with you in a supportive, nurturing way, to help you make contact with your inner child, and to encourage you to build a relationship with yourself. You might find it helpful to consider the questions below, to decide whether you feel online counselling or in person therapy would work better for you at this point.
Do you find it difficult to keep regular appointments due to personal circumstances?

Do you work away a lot?

Do you like using technology?

Do you find it difficult to connect to people when you're dealing with them by phone or email?

Do you find the idea of someone looking at you while you open up about your deepest fears scary?

Do you have a medical condition or disability that causes you to get fatigued easily, or struggle to leave the house?

Do you want the reassurance of knowing that someone is physically there with you when you talk about difficult feelings?

Do you feel more in control of expressing what you want to say in writing?
You might find the idea of sitting in a room with someone looking at you a bit uncomfortable, in which case perhaps you want to try online therapy first. Or you might hate the idea of meeting someone through a computer, in which case perhaps being with someone in person would work better. You might decide to start with one way of working and then change to another. It's OK to take convenience into account too – perhaps you'd simply find it easier to fit an online counselling session into your busy life! Therapy isn't easy – so why make it harder for yourself to take the opportunity to grow and change?
Read more about the practicalities of counselling in person or online counselling.
Whatever medium you choose, I will
Work with you to develop your own resources that you can draw upon
Support you to build your resilience in dealing with difficult situations
Share a different perspective on situations or feelings that may seem out of control or hopeless
Help you find hope for yourself and for the future.