I have a background in customer service and human resources and have a long-standing interest in relationships and communication. I have worked or volunteered in organisations of all sizes from the global financial sector to small charities.
I am particularly interested in how we can get comfort from the natural world and the outdoors, even in seemingly small ways.
I strongly believe that it is never too late – change is possible.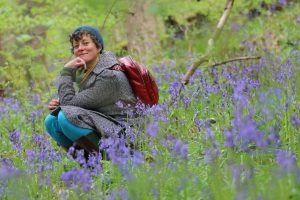 My training is in Transactional Analysis (TA), which follows the following key principles:
People are OK
Everyone has the capacity to think
People decide their own destiny, and these decisions can be changed
If you want to, you can find more out about TA here , or there are videos available such as this one: https://www.youtube.com/watch?v=nKNyFSLJy6o
I trained with Physis Training in Edinburgh, and hold a Diploma in Counselling using Transactional Analysis, accredited by COSCA (Counselling & Psychotherapy in Scotland). I am also a member of the British Association for Counselling and Psychotherapy (BACP) and the UK Association for Transactional Analysis (UKATA).